La Cathedral Cafe, Intramuros – Alfresco Dining Review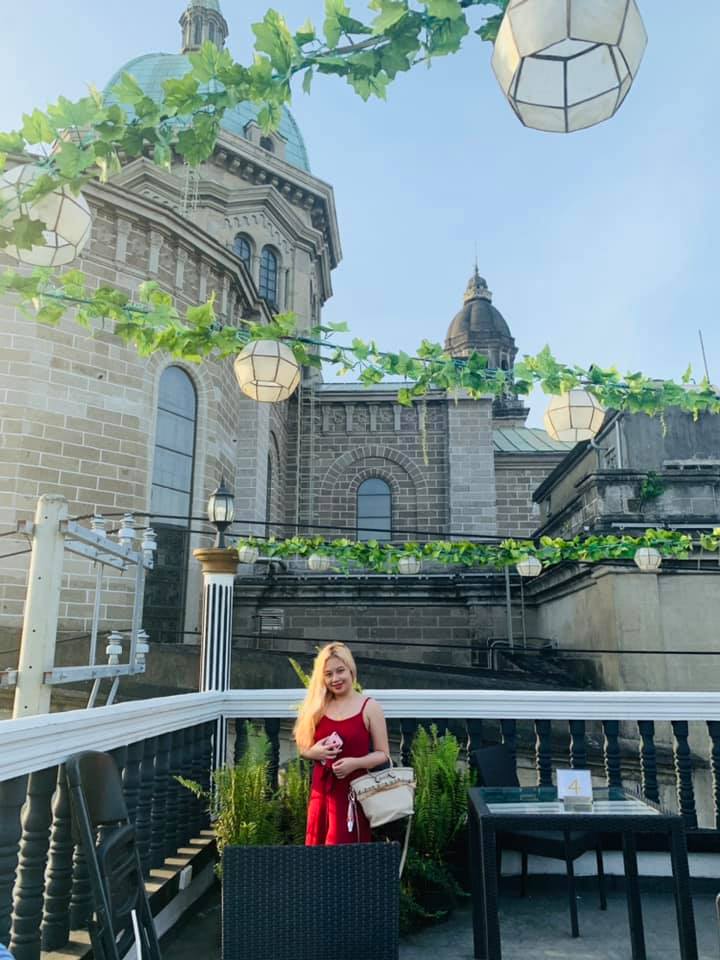 La Cathedral Cafe in Intramuros, Manila has been circulating in my local travel groups lately. The cafe is located behind the Manila Cathedral and it's neo-romanesque architecture makes a gorgeous, European-vibe backdrop. Took some time before we finally decided to give it a try.
The Cafe
We were surprised by the number of people lined up at the entrance luckily, we had a reservation so we immediately came upstairs to the roof deck. I don't advise that you come around when it is scorching hot since the tables don't have any shade that can protect you when the sun blasts.
Since it was hot, we decided to order refreshments Strawberry & Cream Grande (Php 155), Salted Caramel Grande (Php 160). They offer a wide variety of espressos, lattes, frappes, teas, and lemonades. As for the food, they offer pasta, rice meals, sandwiches, and salads. We decided to try their Nachos and their Carbonara (Php 220).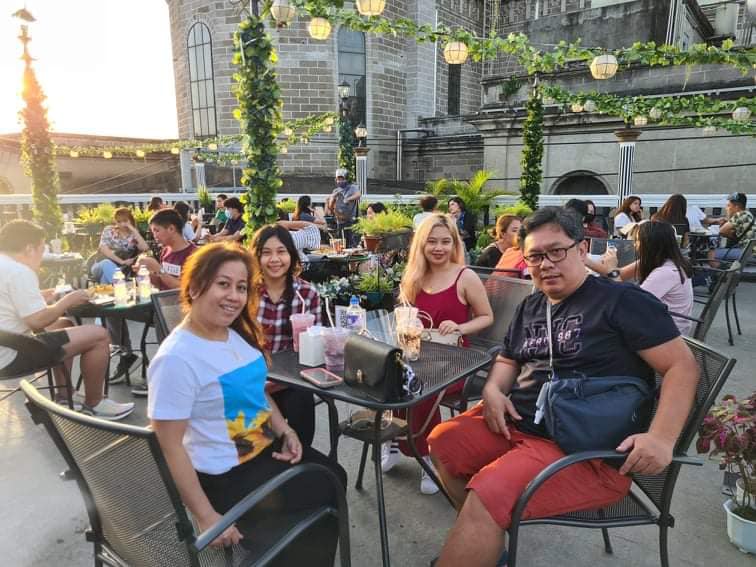 I wasn't really that impressed with the food and the drinks. It feels bland and it could use more flavor. The place is beautifully decorated though. They said that it is much better at night when the Cathedral's lights are on. We didn't stay that long as well since it was too hot in the afternoon.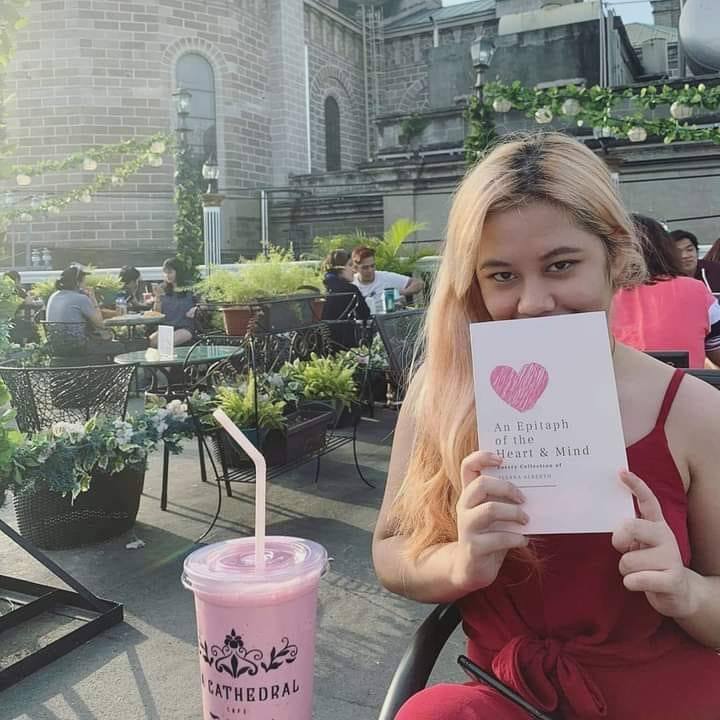 Me sitting in La Cathedral Cafe with the book I actually wrote. Check it out here.
What To Expect
A lot of customers. I highly recommend that you book a reservation through their Facebook Page to get a slot.
Finding a parking space is a struggle. We have to park several blocks away from the cathedral and walk (exercise!) to get to the place.
It gets too hot if you dine around 12pm-4pm.
I suggest you come around 6pm onwards.
The lights at the Cathedral turns off at 8pm. So if  the main goal is to take pictures with the Cathedral's lights, I suggest you come around 6 or 7pm.
Conclusion
The Place
The view is beautiful indeed and it is alfresco dining but it has poor ventilation. It gets too hot during the afternoon. I would suggest they should put umbrellas for a bit of shade and some electric fans.
Their Comfort Rooms don't have water. It was an extreme disappointment.
Food
Food feels mediocre compared to its price range. I would have expected more. I enjoyed the drink but the pasta, not so much.
Service
They've got a lot of customers and most of the staff are rushing. It took some time for us to get our drinks and food. I would have expected more from them, even service with a smile.
Price
Approximately about Php 600-1000 2pax.
Overall, the place could use serious improvements. It is a beautiful place to look at for taking pictures but the dining experience is not so great.
La Cathedral Cafe Location
398 Greenfield Building Beaterio St. Corner Cabildo St. Intramuros, Manila,1002 Manila Philippines
Operation Hours:
Ground Floor: 8am-11pm daily
Roof deck: 4pm-11pm daily
Related Posts