Ilustrado Restaurant – Visiting Old Manila in Intramuros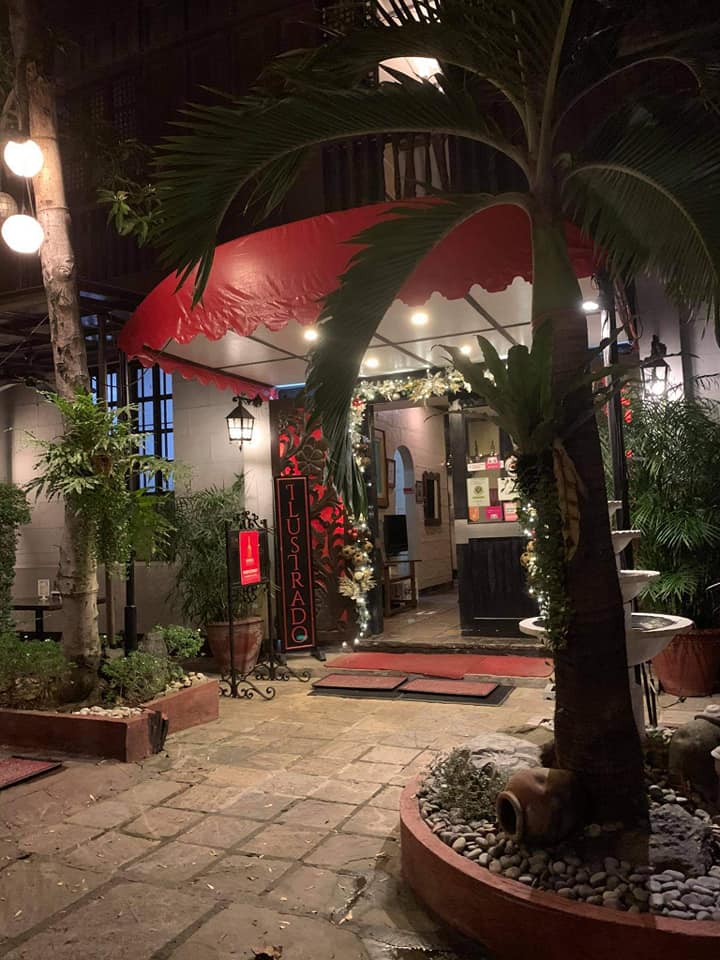 I have been romanticizing the past a lot since I am quite fond of watching many historical fiction films and series. So for my birthday celebration, I decided to explore Intramuros. It is a famous tourist spot that will get you a glimpse of what life was like in 1800s  Manila. Our last stop after exploring is dinner at Ilustrado Restaurant.
I booked a reservation through their facebook page within the same day and moments later, they confirmed it. Since this happened during the early days of covid-19 pandemic, there are fewer guests dining in the area. Which is quite nice because it feels like a private booked event.
The restaurant has a relaxing and aristocratic ambiance. The walls, the decorations, the tables and the chairs, just the whole ambiance of the restaurant screams Philippines during Spanish colonization. I can only imagine this must be how it feels like to be rich back then. Good thing even ordinary working class folks can afford to dine in this kind of place now. The only thing missing is probably live music.
The dish prices are no joke but they are exquisitely served and the portions were satisfactory. Their baked oysters were buttery and mouth-watering. We ordered their Sinigang sa Miso with Salmon head and belly (Php 520). No words to say. It is just delicious! I might be biased since I love sinigang and I do love salmon. Salmon is probably the only fish I eat aside from bangus. The restaurant's must-try are their Paellas. They have several selections of Paellas but we decided to order their Paella Ilustrado (Php 990).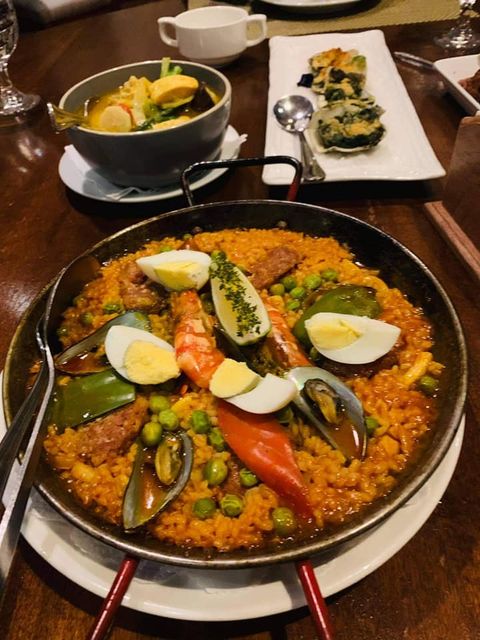 They also have a garden perfect for a small stroll to recover after all the eating. It is also perfect for Instagram posts.
Overall, I think this is a great restaurant. Its cultural ambiance highlights the Spanish-Filipino setting. It can be a little pricey but I personally think that it is worth the price. I highly suggest you dress up nicely like you are one of the Ilustrados of the past.
This place would have made a perfect wedding reception as well. When we went there, there was even a nuptial shoot going on.
My Rating
Food: Great
Service: Good
Place: Great
Price: Good (Approximately Php 1000-2000 for two-person in ala carte meals)
RELATED POST: Glimpse of Manila in 1800s – Barbara's Heritage Restaurant