Effortless Fresh Look with Ellana Minerals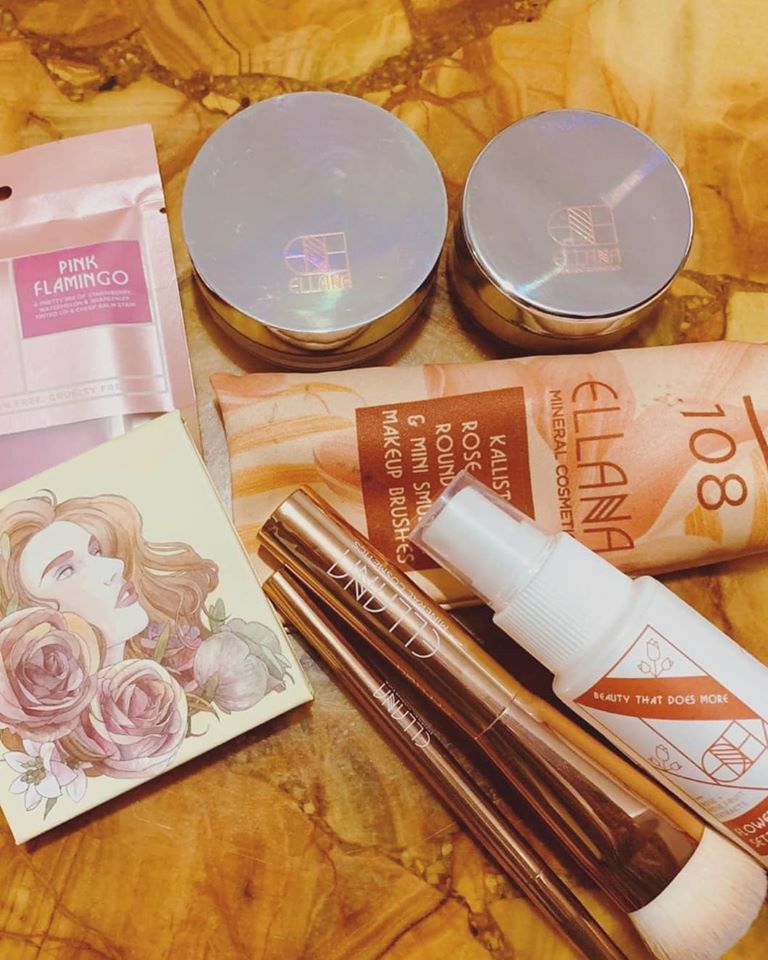 As an everyday commuter, I find it extremely difficult to look fresh all day long. Since I have combination skin (some parts dry, most parts oily), it is hard to find a makeup that will last up to 8 hours. At last, my search was over when I discovered Ellana Minerals.
Without further ado, here are my make up staples for an effortless, everyday look.
100 off Coupon at Ellana
The Base
After your face has been cleansed, toned and moisturized, the first step of makeup is the base. I am one of the firm believers that if your base is bad, your makeup is bad. So prioritize skincare first! The good thing about Ellana products is they are both makeup and skincare.
Primer
We all know how primer is a must when it comes to makeup. It provides an extra layer between your makeup and skin, helps your makeup last longer and smooths out your skin. They have three variants of primer to choose from depending on your skin type.
Personally, I use the Blur Classic Primer. They also have the DD+CC (DAILY DEFENSE + COLOR CORRECTING) PRIMER WITH SPF 30 and if you have an oily skin BLUR++ WITH SEBOCURE™ PRIMER.
Cream to Powder Concealer
Now, if you wanna hide those stubborn dark spots and bags under your eyes, then you might as well get a hand on their concealers. They have the Loose Mineral type and the Cream to Powder type. As for me, I prefer the cream to powder concealer because it sticks better.
Loose Mineral Foundation & Powders
Since I prefer light coverage, I find the loose mineral foundation perfect for my skin. I am using the shade French Vanilla that matches my moderately fair skin.
It's build-able until you got your desire What I love about it is it's not heavy, unlike liquid foundations. Then I just top it off with their Loose Mineral Powder to set the look.
Eyebrows
One of the products that some of my beauty-enthusiast friends could have sworn by is their Life Proof Eyebrow Gel. It is perfect if you want to achieve that bold, striking, eyebrows and their best claim is it lasts the whole day. Though I am not a big fan of bold eyebrows, it also works if you just want a natural-looking brow.
I normally just follow the natural shape of my brows and color it a little. Haha. Their Eyebrow Gels comes in 3 different colors: light brown, dark brown and red-brown.
Lips & Blush
Ellana has plenty of options when it comes to your lips and blush. My personal favorite is their Lip Drunk Blush in the PINK FLAMINGO shade. It gives me that youthful, natural, flush when I apply it to my cheeks.
Now, if you want to achieve matte lips that last all day, they have the Lip in Luxe Collection. From everyday looks to girls' night out to date nights, all shades are available.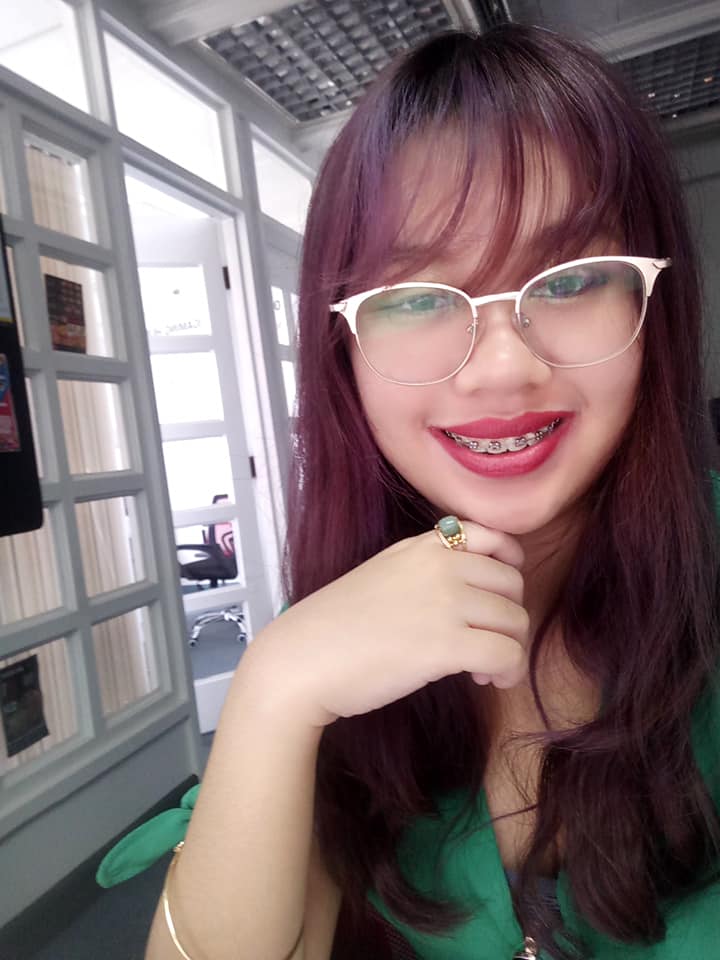 Here I am using one of their best-selling shades Love is Pure. 
Setting Spray
And the holy grail of all makeup products is the setting spray. I am able to achieve that fresh look the whole day using their Flower Power Setting Spray. Not only it sets and locks the makeup look but it also hydrates and gives you that radiant glow!
If you want to achieve the glass skin that is trending right now, you may also want to check their Glass Skin Glow Setting Spray.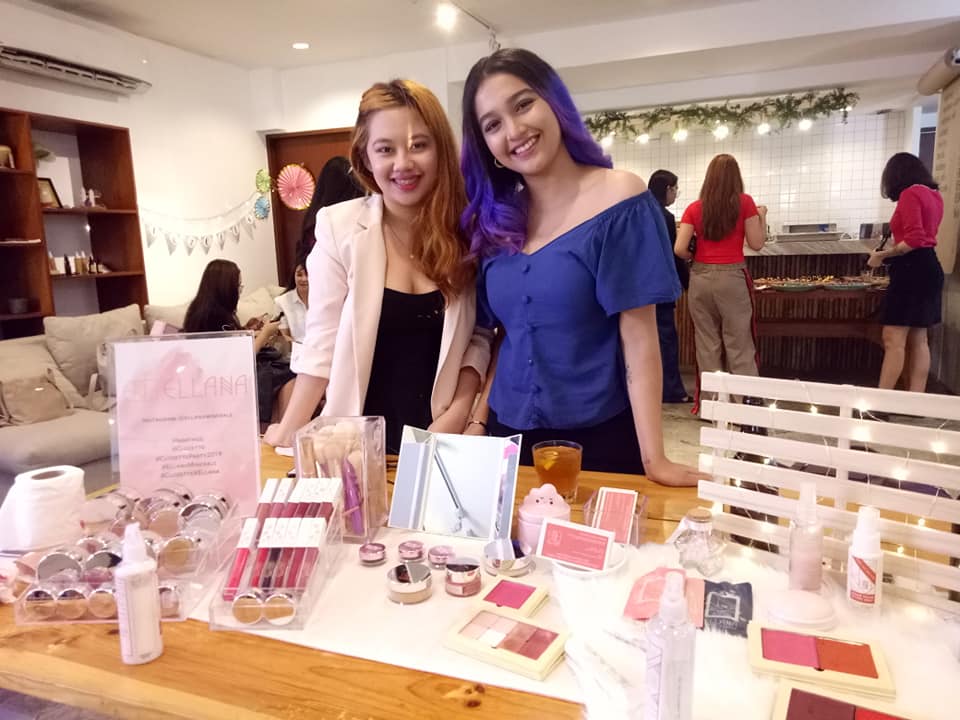 What I Love About Ellana
Like what I said earlier, it is both makeup and skincare. They are totally safe for sensitive skin. And since their powders, foundations, and concealers are minerals, it means they won't sink into your pores and clog them. Clogged pores are the primary result of acne (ew!).
Aside from that, their products are refillable. Not only you get to take care of your skin and look pretty, but you also get to help the environment by minimizing waste since you can purchase mirror jars and cardboard palettes. That way, don't have to keep replacing your containers.
And if you are an animal lover like me, you can rest assured that their products are cruelty-free. Meaning they don't test makeup on poor animals!