Basic Skincare Guide According to your Skin Type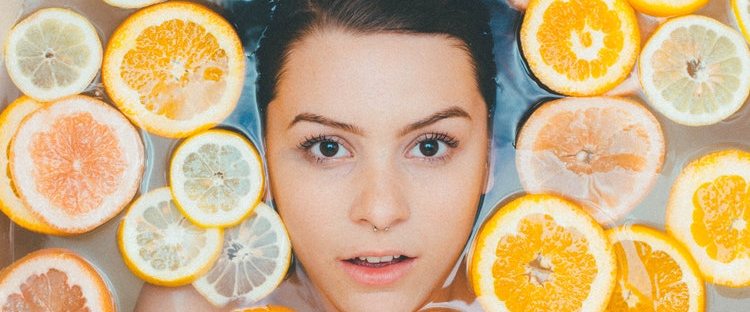 When I was younger, I never thought about proper skin care. I normally just wash my face with normal soap and water. Sometimes I even do it once a day but now that I am an adult, I notice some drastic changes. I would break out, get acne scars, my skin gets oily and the other parts would be dry.
But it's never too late nor too early to start taking care of your skin. A lot of people take our skin for granted and would rather wait until problem shows up. Whether it is pimple, break outs or wrinkles.
No matter what age you are, your skin needs proper care. From cleansing, exfoliation, hydration, protection from harmful UV light and rejuvenation. Now, don't get overwhelmed! If you are a beauty newbie, then here is your start in gathering your intel about skincare.
First, we have to determine what type of skin you have.
Normal Skin
A normal skin type is probably the best that you can have. It is neither too dry or too oily. Usually this skin type has few imperfections such as barely visible pores, a radiant complexion, lesser blemishes, no severe sensitivity rarely having break outs and a smooth texture.
Now, you are lucky if you've got a normal skin type and you'd probably want to stay that way. Just because you have a normal skin type, doesn't mean you'd give less attention to it. Lucky for you, it makes it easier to take care of it.
Stick to good and reccomended cleansers. Wash your face regularly, use gentle yet effective toners then moisturize. Make sure you have protection over UV rays when going out. An SPF 30 would do for everyday use depending on prolonged exposure to sun. And that's pretty much all you need!
Dry Skin
A dry skin means that it is naturally producing less oil. The most common symptomps are scaly patches or flaking. Although dry skin may have lesser visible pores, it is most likely affected by premature wrinkles and constant irritation.
Dry skin is either the effects of aging as the production of sebum becomes low as you get older. But dry skin can also be the cause of weather changes. Either way, you'd need a quick fix.
Start using gentle soap. Specifically use soaps that are intended for nourishing back your dry skin. Moisturization is the key. It is essential that you use a moisturizer than helps replenish your skin's smoothness and glow.
Now, if you are not a fan of creams, ointments and moisturizers, lucky for you, nature has provided plenty of options for you. And some of them can easily be found in your kitchen! Olive oil, milk, honey, coconut oil and even avocados works wonders making your skin soft, hydrated, smooth and supple.
Oily Skin
This is probably the most annoying one. Not only that you have a glossy shine thanks to the too much production of sebum, the sticky feeling is not pleasant either. Not to mention enlarged pores, blackheads or whiteheads, pimples or worse! Acne!
Having an oily skin means you have to wash it regularly. But not too much since too much cleansing can actually lead to producing more oil in your skin. Avoid facial scrubs especially if you are having breakouts or acne. Use gentle cleansers and don't forget toners especially on your face if you want to shrink your pores and properly hydrate your skin. And avoid picking on your pimples! Resist the popping urge!
Always look for the word "noncomedogenic" whenever you would purchase any cosmetic or skincare product. Noncomedogenic simply means that it will not clog your pores.
Fortunately, there are plenty of natural ingredients that can help your oily skin can also be found in the kitchen such as lemon, witch hazel, tea tree, apple cider vinegar, oatmeal and even honey!
Combination Skin
This skintype is tricky since this is where you have oily skin in some parts (especially the T-zone) while others (such as the cheeks) are mostly dry. Not to mention enlarged pores especially on the oily areas and more pimples.
Having a combination skin will need intense care in order to get it right. Start by proper cleansing. And not by using regular soap since soap can dry up your skin and cause irritations. Use a gentle cleanser or facial wash instead. Don't forget to use toners. This is a must especially for combination to oily skin type.
To get rid of the annoying blackheads and whiteheads in your nose, exfoliate regularly (2-3 times a week is reccomended). Exfoliation will help get rid of your blackheads, whiteheads and dead skin by scrubbing your pores open and getting rid of the dirt. It will also help stimulate blood circulation in your face. If you really want to remove all of your blackheads and whiteheads, use face packs and nose strips at least once a week.
Using masks will also boost your skin to retain its natural glow. You can also make your own masks using natural ingredients. The easiest would be an egg mask. Just crack an egg open, separate the white from the yolk. Mix until you form a foamy texture and just dab on your face! Wait until you feel tightening of your skin then wash it off! Voila!
Lastly, don't forget to apply a moisturizer in your face in order to keep it hydrated This will help the dry areas of your skin. Did you know the yolk of the egg is also a good moisturizer for your face? A gel-based moisturizer or cream works well.
Why you should take care of your skin?
It is an aspect that is overlooked by many but skincare is essential at any age. While it is inevitable that we get old, it is not impossible to retain a youthful glow with proper care. While others may think that skincare costs too much. You will be surprised how simple ingredients that can be found in your kitchen help boost your skin and give you a natural glow. Who said a beautiful skin have to cost a fortune?
A healthy skin will bring out your natural beauty, making you more confident in facing life every single day!
One response to "Basic Skincare Guide According to your Skin Type"