First time surfing in Baler, Aurora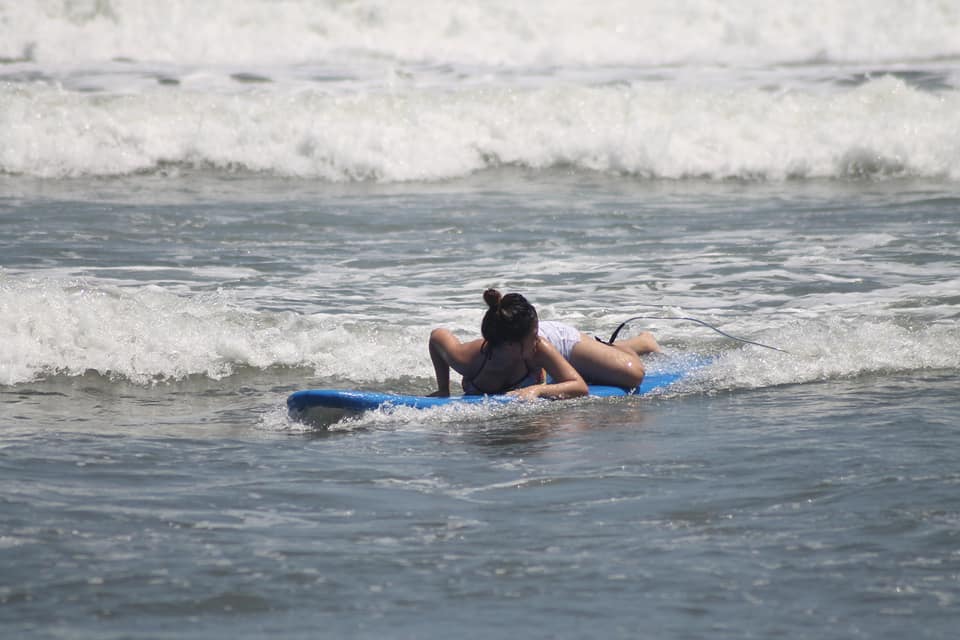 My family loves roadtrips and beaches though we don't have so much vacation (work and school) we packed our bags and drove through Baler, Aurora for a little spontaneous weekend getaway. Although the road involves a lot of twist and turns on mountain roads, it's nothing that a blasting music and snacks wouldn't fix to endure the 6 hour drive from Manila.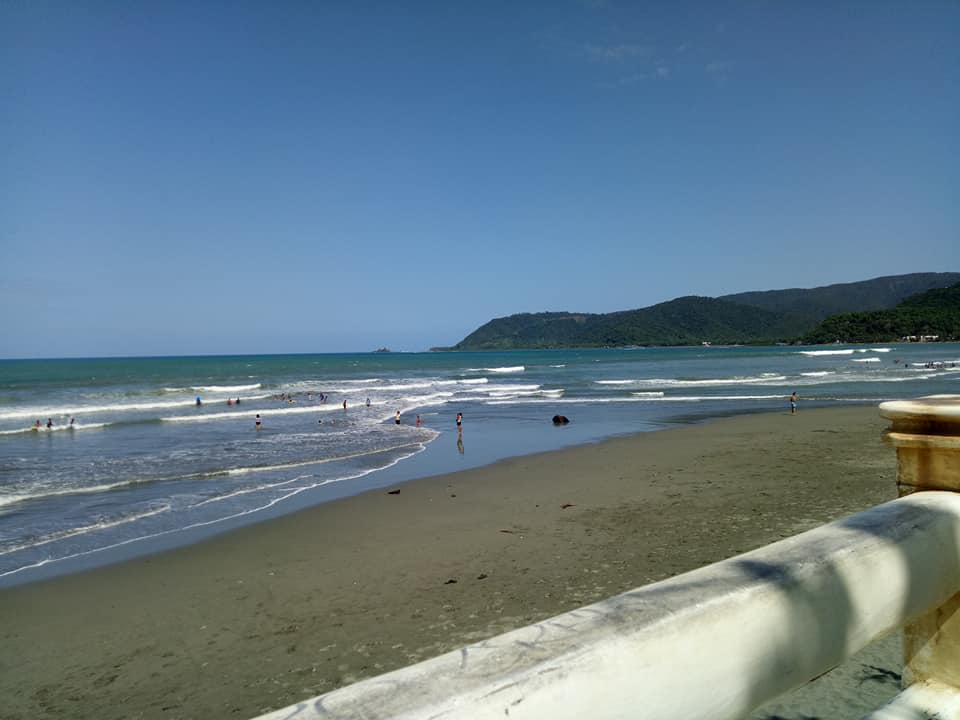 We drove through Sabang beach and when I first arrived, the first thing I noticed is how the waves are huge and stronger than the regular ones I often see in other beaches. So if you are traveling with children, better keep an eye on them. The beach is not exactly white but it has its charm. The sand is not really rocky so it was totally okay to run barefooted.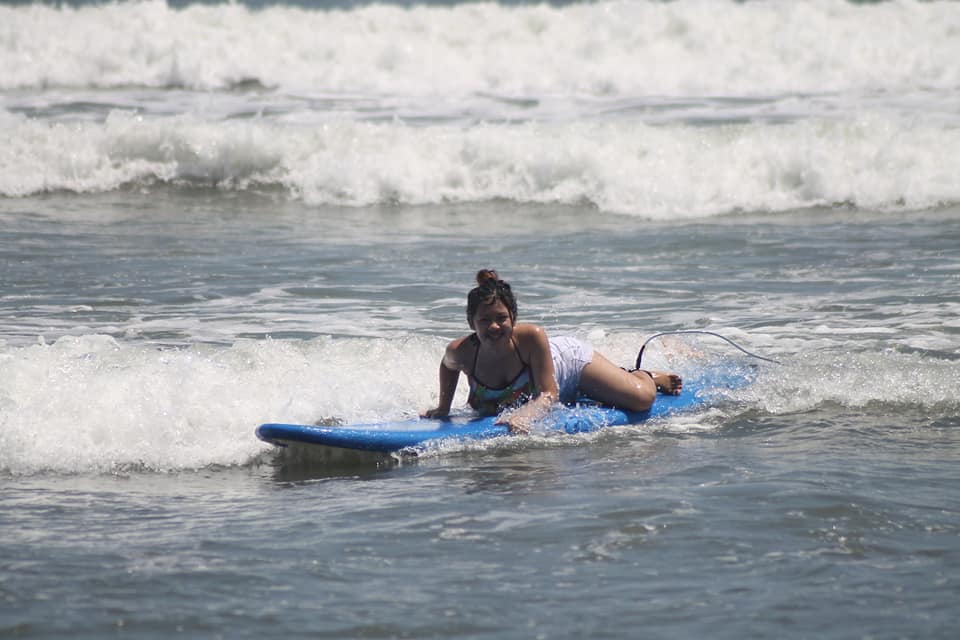 Surfing services are available at every corner for a very low price. One hour surfing for 300-500 pesos with an instructor who will teach you on how to properly stand on the board and surf. If you cannot swim like me, don't worry because you can still experience a taste of catching the waves. The instructors will most likely just take you on chest leveled water and help push you to catch the waves. That's what I did! Took a while before I can last for 10 seconds. Just make sure to bring goggles because the waves will definitely slap you on the face and it can irritate your eyes.
Swimming is not allowed after 5pm since the waves becomes stronger and the waters starts hitting the boardwalk. Strolling around the area can be a nice and therapeutic experience though. I just love the sound of the waves hitting the shore. There is just something relaxing about it, it gives me the ASMR feels. I will definitely come back here in Baler, Aurora to enjoy the waves here!