First Time Abroad? Here's What You Should Know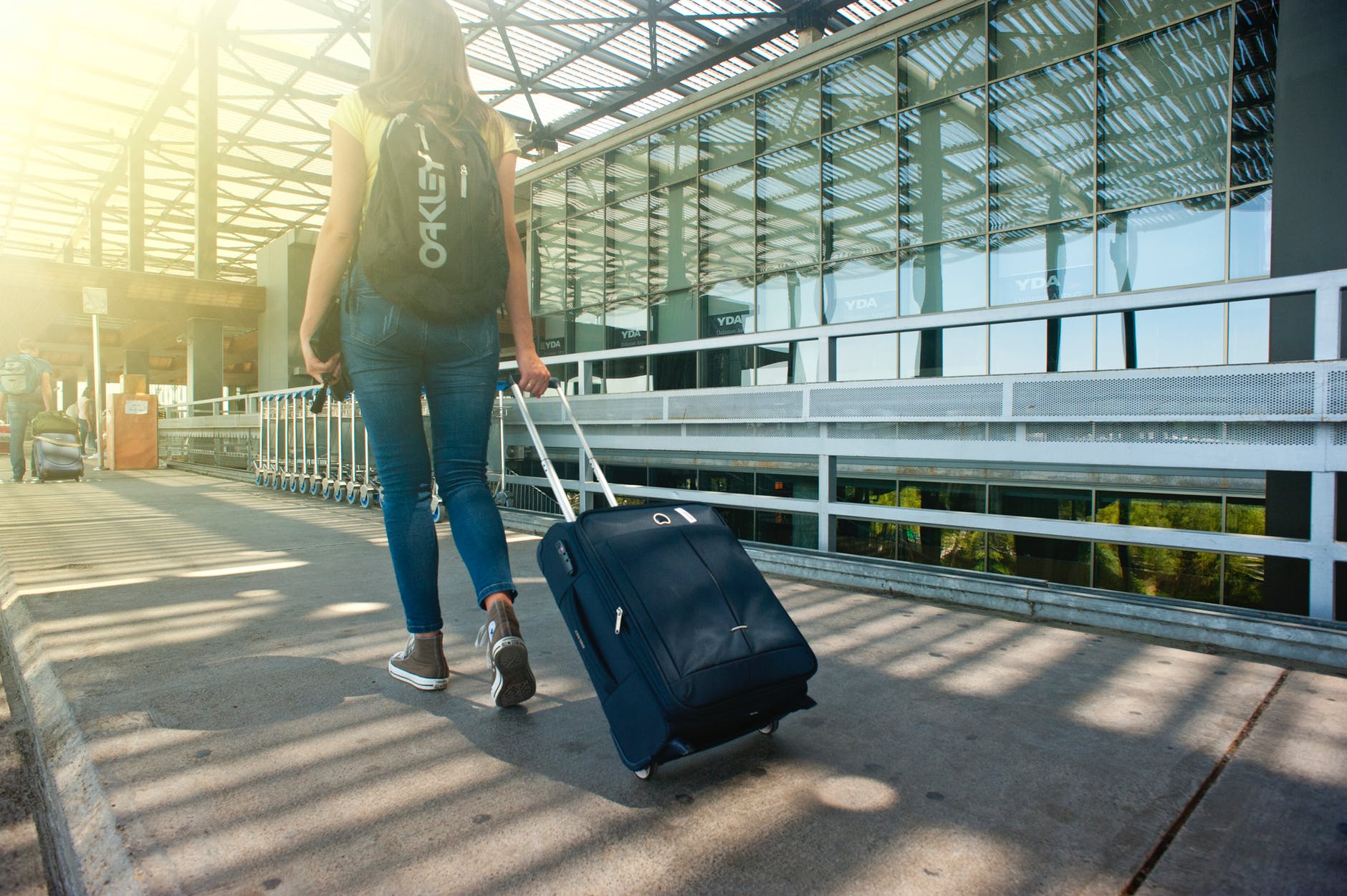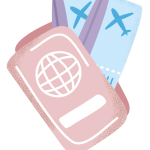 I was 20 years old and I've never left the mother country. So when I booked my very first International Flight from Manila to Hanoi. I didn't know what to expect since it is my first time abroad and I am flying for the first time.
I keep hearing horror stories of people being denied by the immigration officers. To be honest, I felt anxious the whole time so many What-Ifs running through my mind. What if I miss the flight? What if my documents aren't enough? etc.
I realized that it is only in my mind and I am just being paranoid. In order to avoid this anxious feeling, here are some important tips to remember to make your flight a breeze.
A Checklist of Your Things
Before you fly, make sure to have a checklist of everything you need. Especially the following:
☐ Your Passport (duh!) It is also advised to keep a photocopy of it
☐ A printed copy of your round-trip ticket. A digital copy on your phone too just to be sure.
☐ Valid IDs — government-issued IDs and company ID (if available)
☐ Visa (if applicable)
☐ A copy of your Itinerary
☐ An Invitation letter, if staying with a friend/relative
☐ Copy of your Hotel Reservation
☐ Credit/debit card used for booking your flight (if applicable)
☐ Enough cash to cover for your trip
What You Need to Remember
Date and Time of Flight
Make sure you remember the actual date and time of your flight. Also, make sure you know which terminal you are going to. This information is usually indicated on your ticket.
It is recommended that you arrive at the airport 2-3 hours before the boarding time. The earlier the better. You'll never know if there is a long line in check-in counters, security or immigration.
Checking In
Pay all the necessary Fees
Before you check-in, make sure you have paid the travel tax. It is usually included when you purchase the ticket but in case it isn't, you can pay directly at the airport. The travel Tax for Economy Class is Php 1,620 and for First Class Php 2,700.
If you had that taken care of, then you may proceed at the check-in counters. Just bring out your passport and ticket then hand it out to the officer at the counter. You'll also have your luggage weighed here.
Baggage Allowance
Most airlines allow a standard baggage allowance is 2 pieces that can fit in the cabins and under your seats. During my first time, I flew with one small luggage and a shoulder bag. Both of them weighed no more than 10 kg.
If you are unsure, kindly check with your airlines regarding their baggage policies.
You should also be aware of items that are prohibited during the flight. Of course, you cannot bring sharp objects, weapons including knives, knuckleheads, guns or any explosives. There is a limit in bringing liquids. Each of them must not exceed 100ml.
You can find more information about baggage regulation here.
Passing the Immigration
For a lot of people, passing the immigration is the scariest part. However, during my first time, it was such a breeze.
Before you line up, you have to fill out the departure card. It's just a little form about your personal information and details about your trip. Make sure you have entered the correct details. They will also ask about the place you are staying on your trip so make sure you'll take note of that.
If it is your turn, just hand in your ticket, your passport, and visa (if applicable) and kindly wait for the officer to check.
In my experience, the officer just asked me normal questions such as is it your first time flying? Who are you with? How long are you staying? And I calmly answered them all.
Then he asked for my job and my company ID and we were done! He stamped my passport! It wasn't as scary as I thought it would be.
It is important that you have strong ties to your home country and that you wouldn't go abroad to look for a job or illegally stay in the country (TNT). The officers can be intimidating at first but they are just doing their job to prevent human trafficking and to make sure are abiding by the rules.
Note: If you are visiting as a tourist, it is a must that you have a round-trip ticket or else you'll have a huge chance of being denied boarding. If you don't have company ID, you can try showing a digitized Certificate of Employment or even payslip as proof of work. There's nothing to be afraid of if your intentions are purely just for travel.
The Waiting Game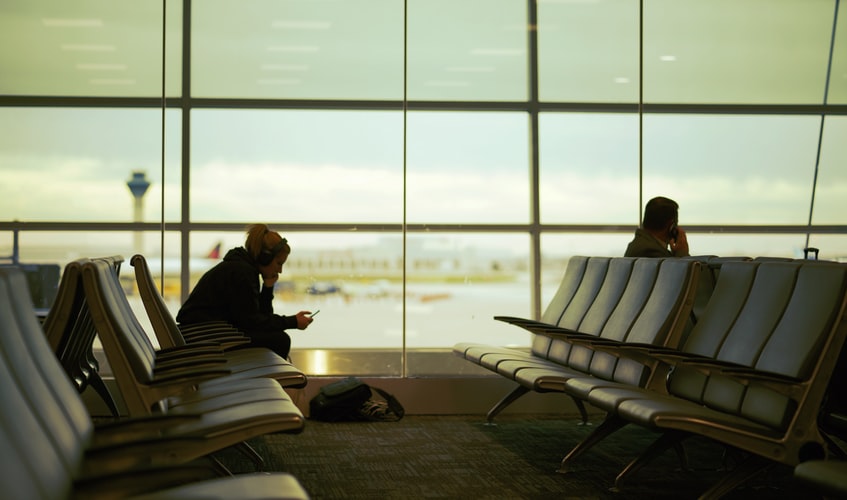 Congratulations! After passing the immigration, you'll just need to get to the Boarding Gate of your flight. Once you get there, all you have to do is sit and wait. You do as you please. Eat, watch, talk to the other passengers, etc.
Take note, this is also the best time for you to exchange your cash since airports usually have the best exchange rates.