Celebrating my 21st birthday in Vietnam (Hanoi – Halong Bay – Sapa)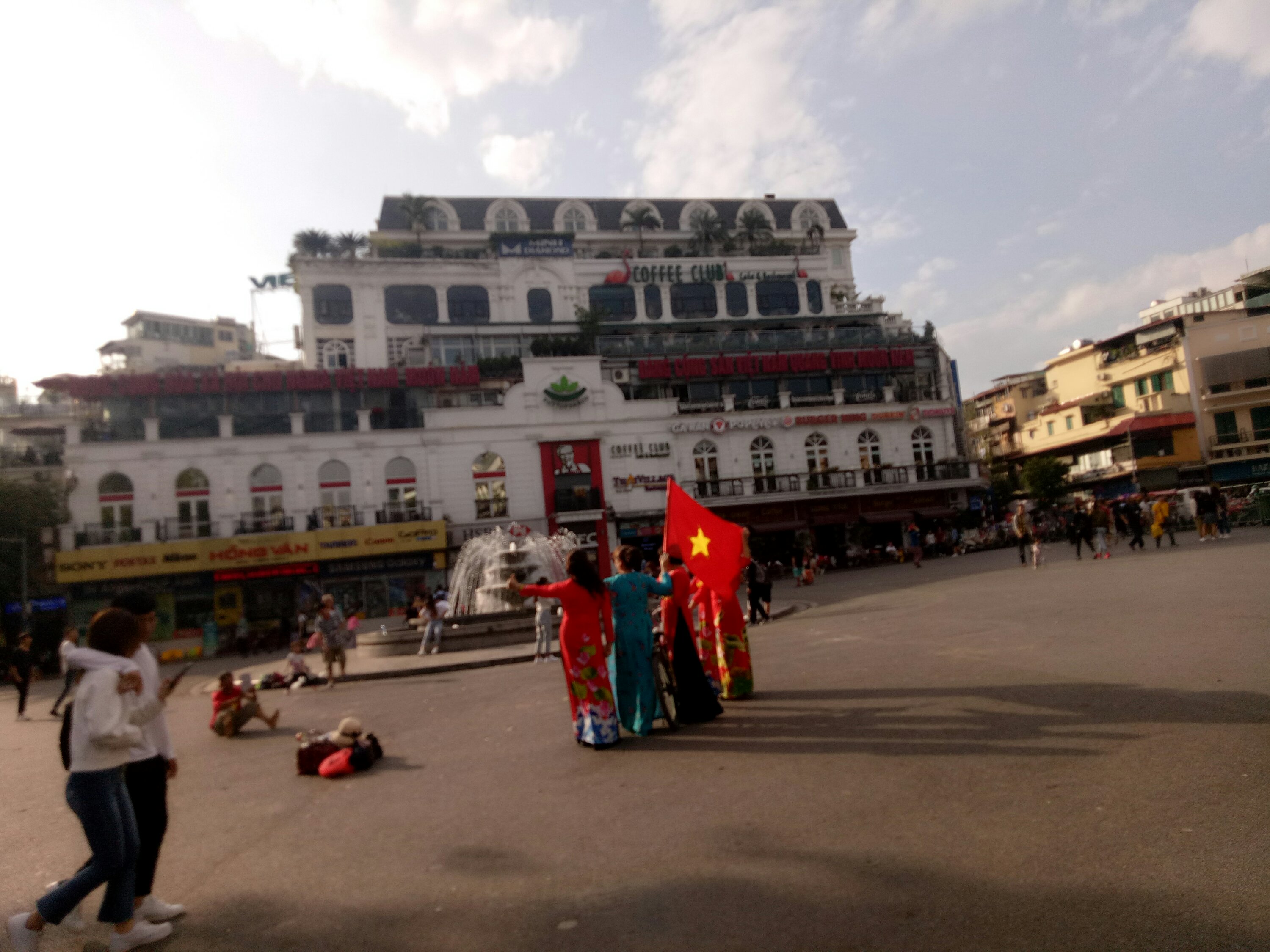 I've always wanted to travel abroad and Vietnam, is one of the places I wanted to see in Southeast Asia. Now that I am finally an adult and able to make it happen, I saved for a few months, booked that ticket and I just couldn't wait to get my first stamp on my passport. It was amazing that I would be spending 8 amazing days in the Northern part of Vietnam.
First Day in the Old Quarter
I first arrived in Vietnam, the place doesn't seem to be that different from the Philippines except for the fact that I don't understand the signs and the language. City is a little chaotic and the very first thing I noticed is how many motorcycles are speeding in every direction. Like really, it is an overwhelming number of them everywhere.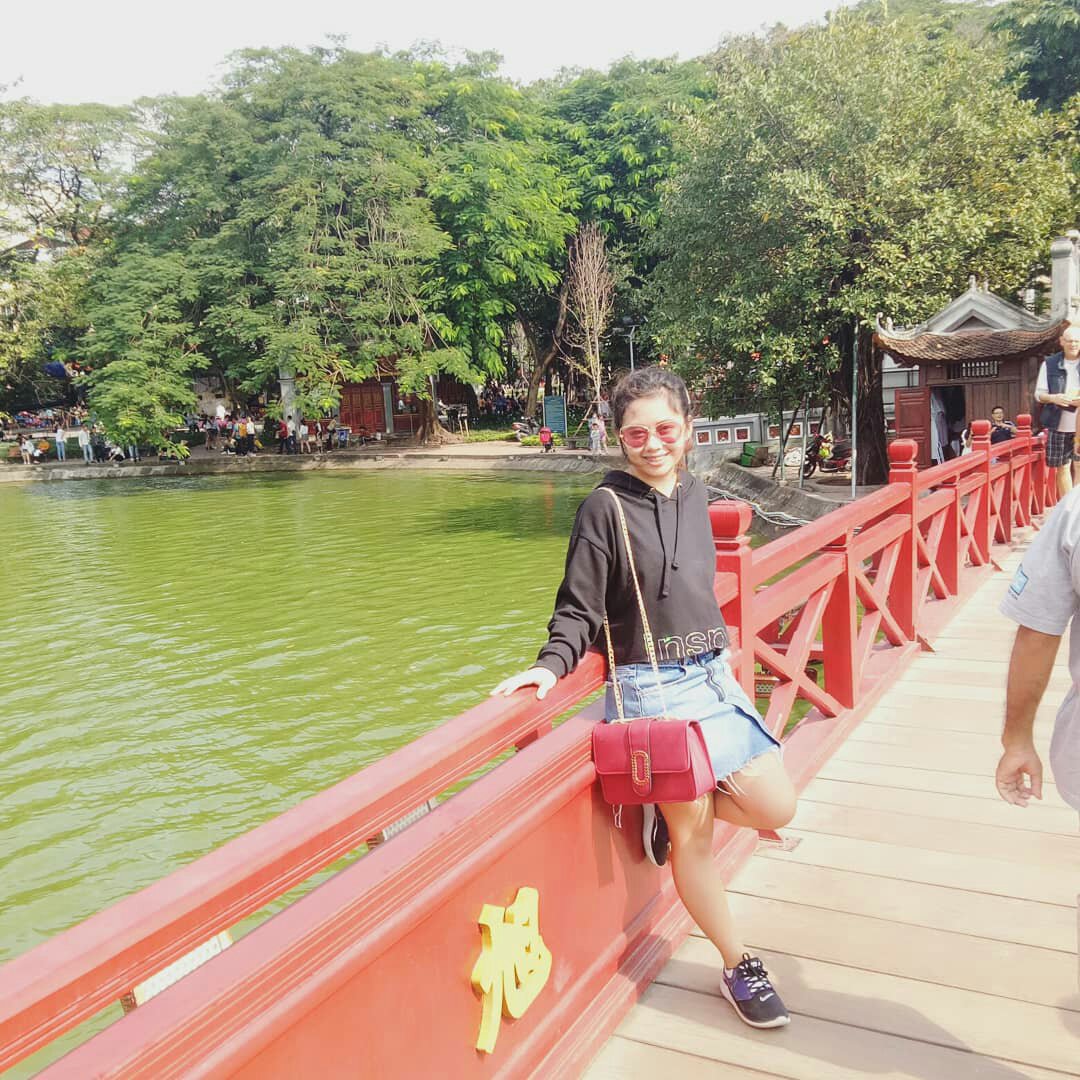 So I stayed in the Old Quarter and walking around the busy street I see a little asian town mixed with foreign influences since the country was once colonized by the French. I loved walking around the Old Quarter and looking at the centuries old buildings. Spent the day just exploring and going to Hoàn Kiếm Lake and Ngoc Son Temple.
There they have this legend about an emperor was once given a magical sword to defeat the enemies and the return of a Turtle God. They said that in that lake dwells endangered turtles but it is a rare sight.
Day 2 & 3 in Halong Bay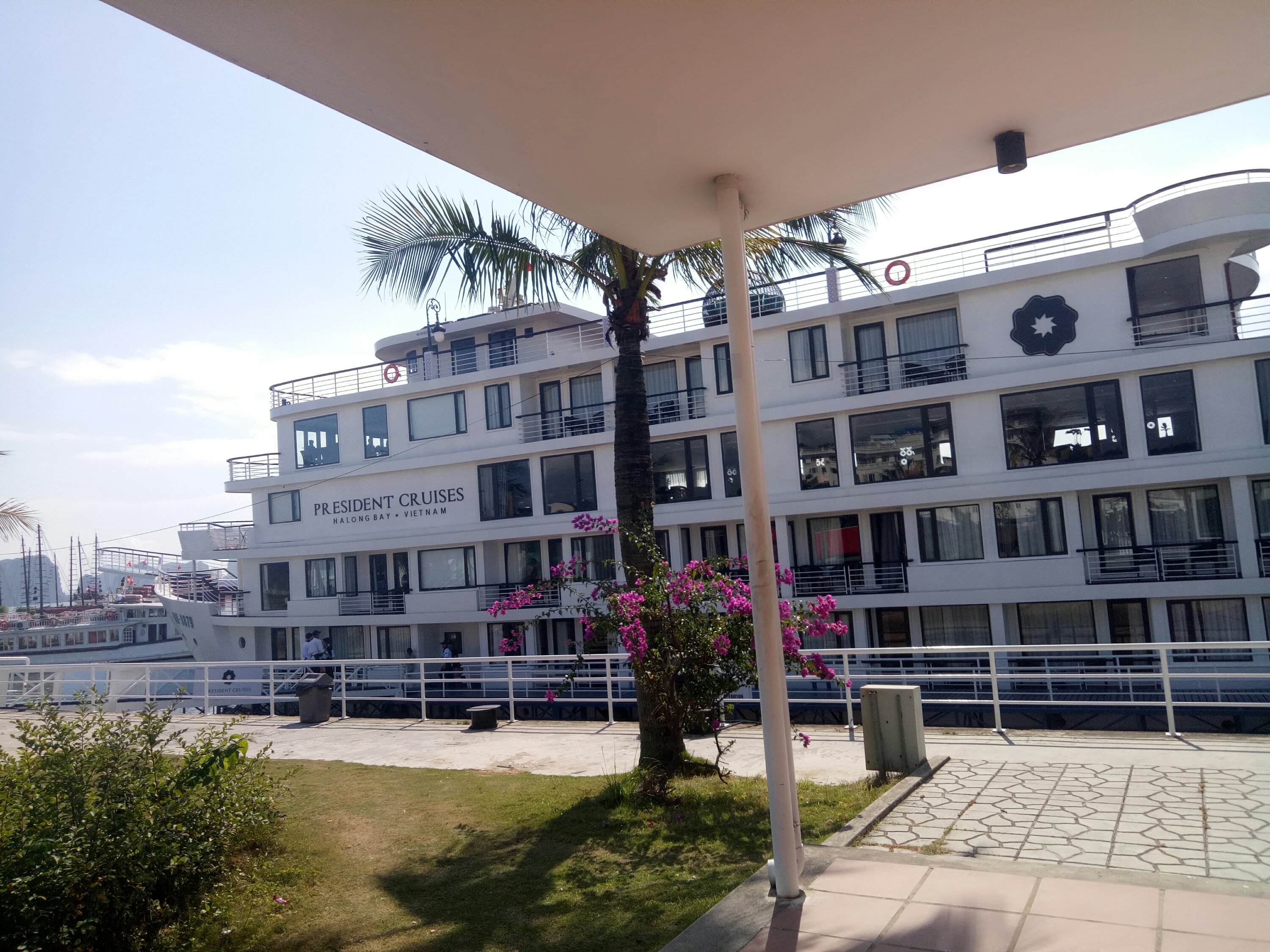 I was excited about this part because the plan was going on a 2 days and 1 night cruise in a 5 star boat which did not cost more than 200 dollars I've never been on a cruise before so naturally, I am stoked.
The President Cruises had an excellent service and I was even surprised to find Filipino crew! It made me not feel alone and finally, I can understand somebody!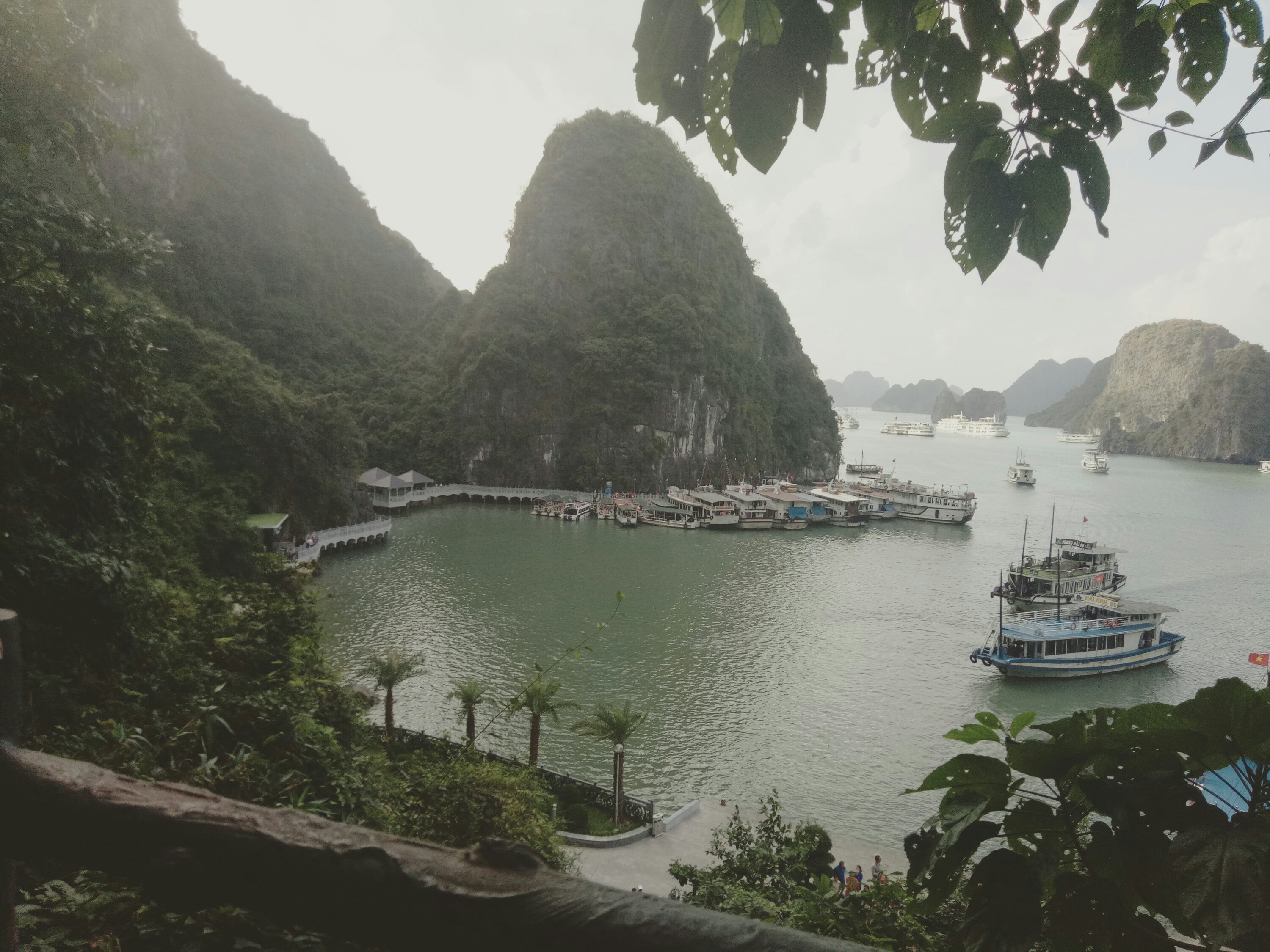 Being on a five star cruise while enjoying the spectacular view of Halong Bay made me feel like a royalty. I was relaxed the whole time due to not having so many tourists in the boat. It was perfect! I feel refreshed and pampered, they had excellent dishes and classic music entertainment for the guest.
Halong Bay gives me similar vibes as Hundred Islands in Pangasinan, Philippines. Both had amazing emerald green waters, fresh seabreeze and a peaceful nature scenery. However, I am a little worried about the impact in the environment due to the crazy tourism around the area.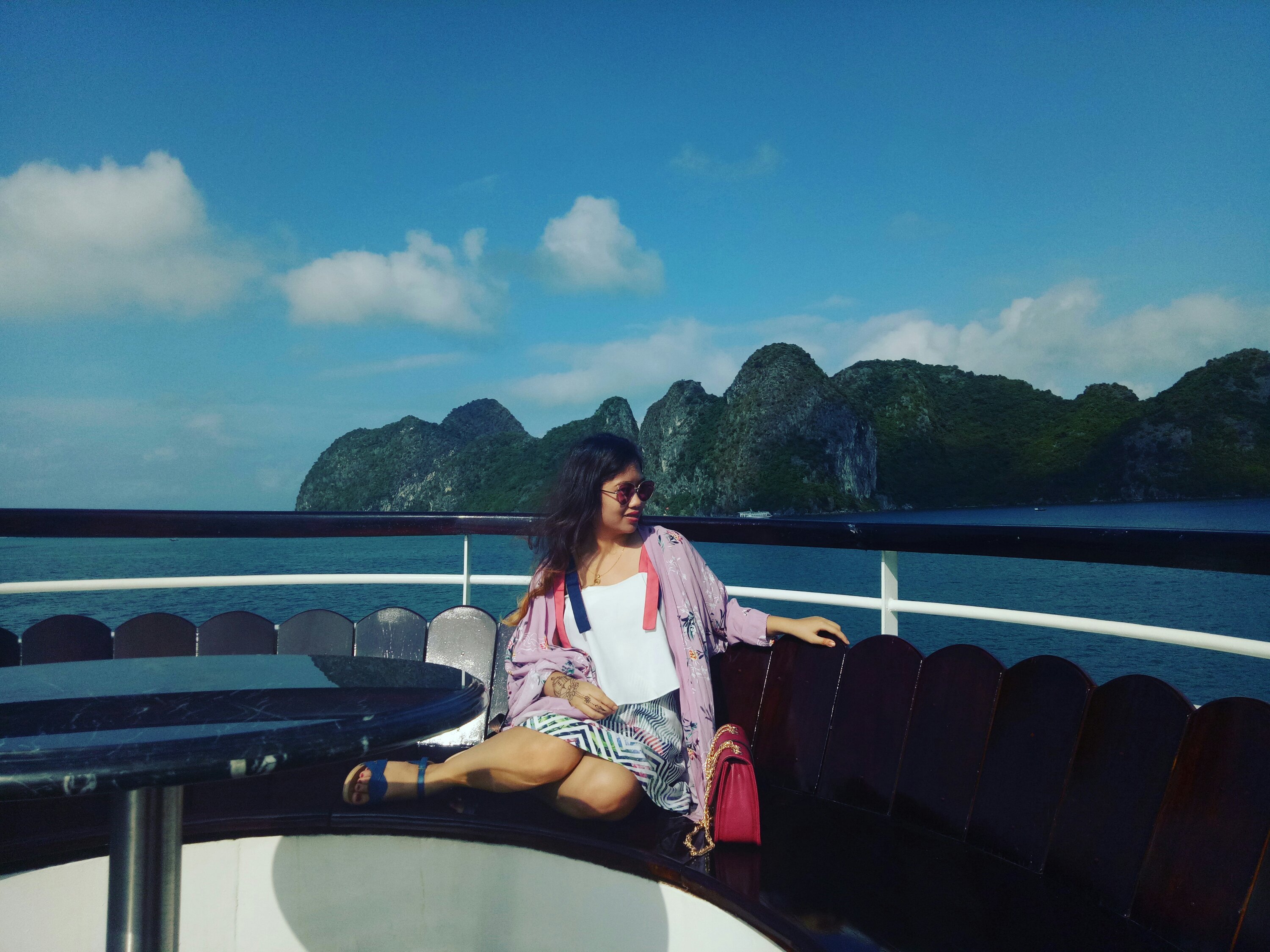 The boat had everything we could need from breakfast, snacks, lunch, dinner, planned itinerary, visit the Sung Sot Cave, excursions and island hoppings (Ti Top island). I felt very safe because the staff make sure everyone is happy and safe, they all have the necessary equipment such as life jackets, whistles, and everything. Although it was a very short one, it was great.
Book Your Cruise in Vietnam Here
Day 3 & 4 Doing Tourist Stuff
After the cruise, I did not get much chance to explore the place. So I went to most of the tourist places and historical landmarks in Hanoi such as the Temple of Literature, Imperial Citadel of Thang Long, One Pillar Pagoda, Ho Chi Minh Mausoleum, Presidential Palace.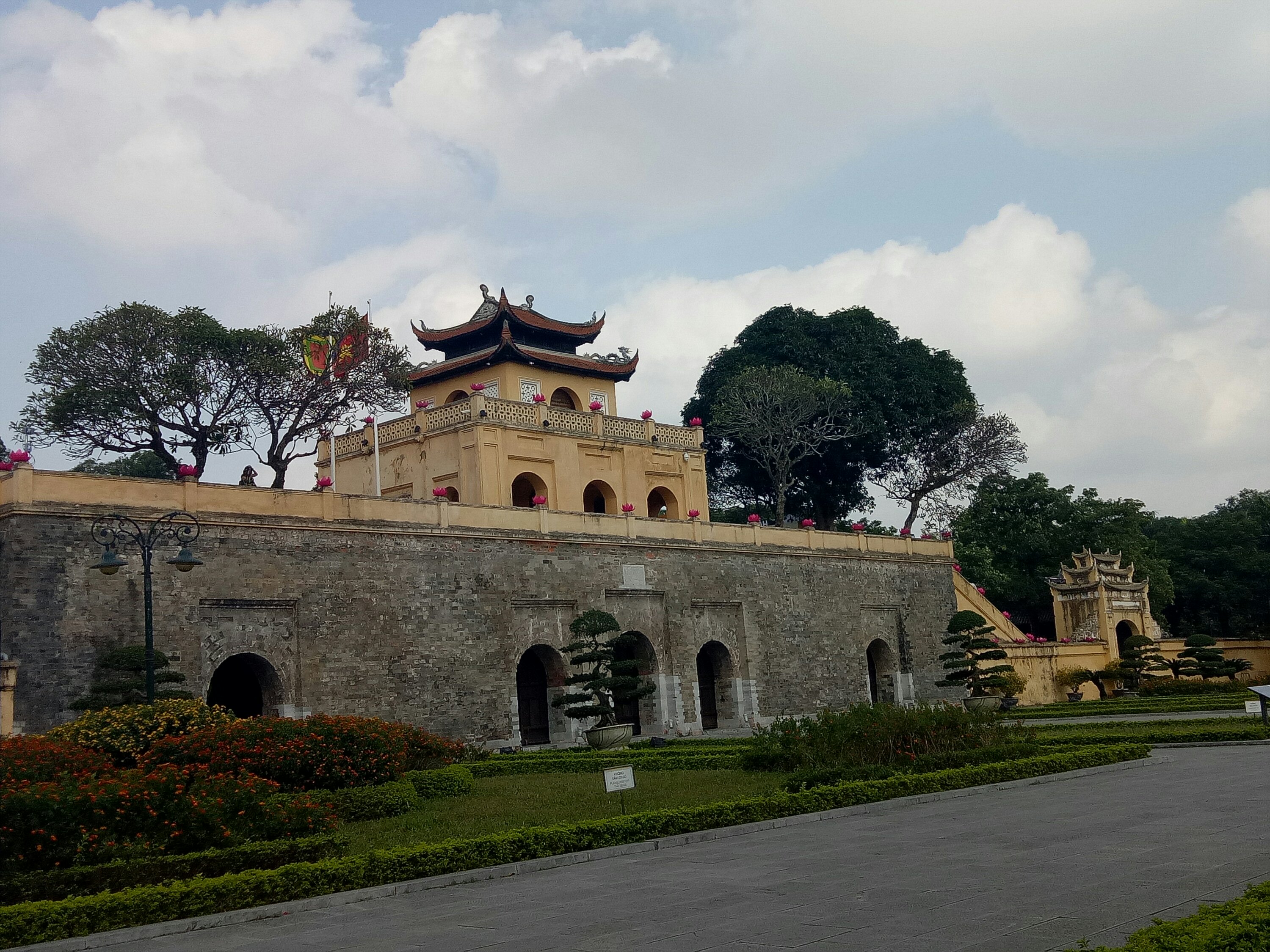 I also get to try authentic Vietnamese food such as pho, bun cha, banh mhi which is something restaurants cannot simply replicate. Their dish are amazing. Honestly, they look colorful, appetizing and healthy. You don't even have to go to an expensive restaurant to get a excellent quality of fresh food.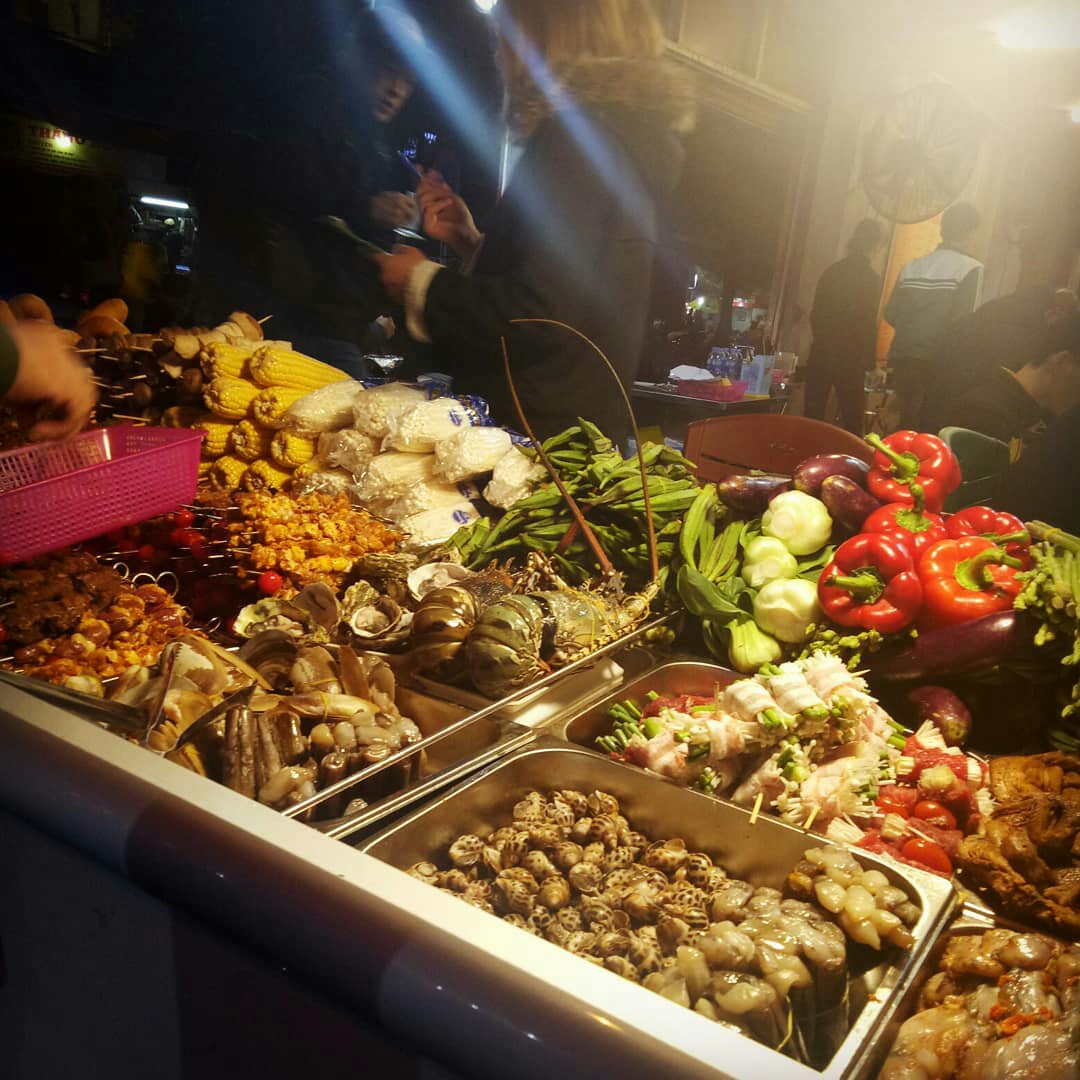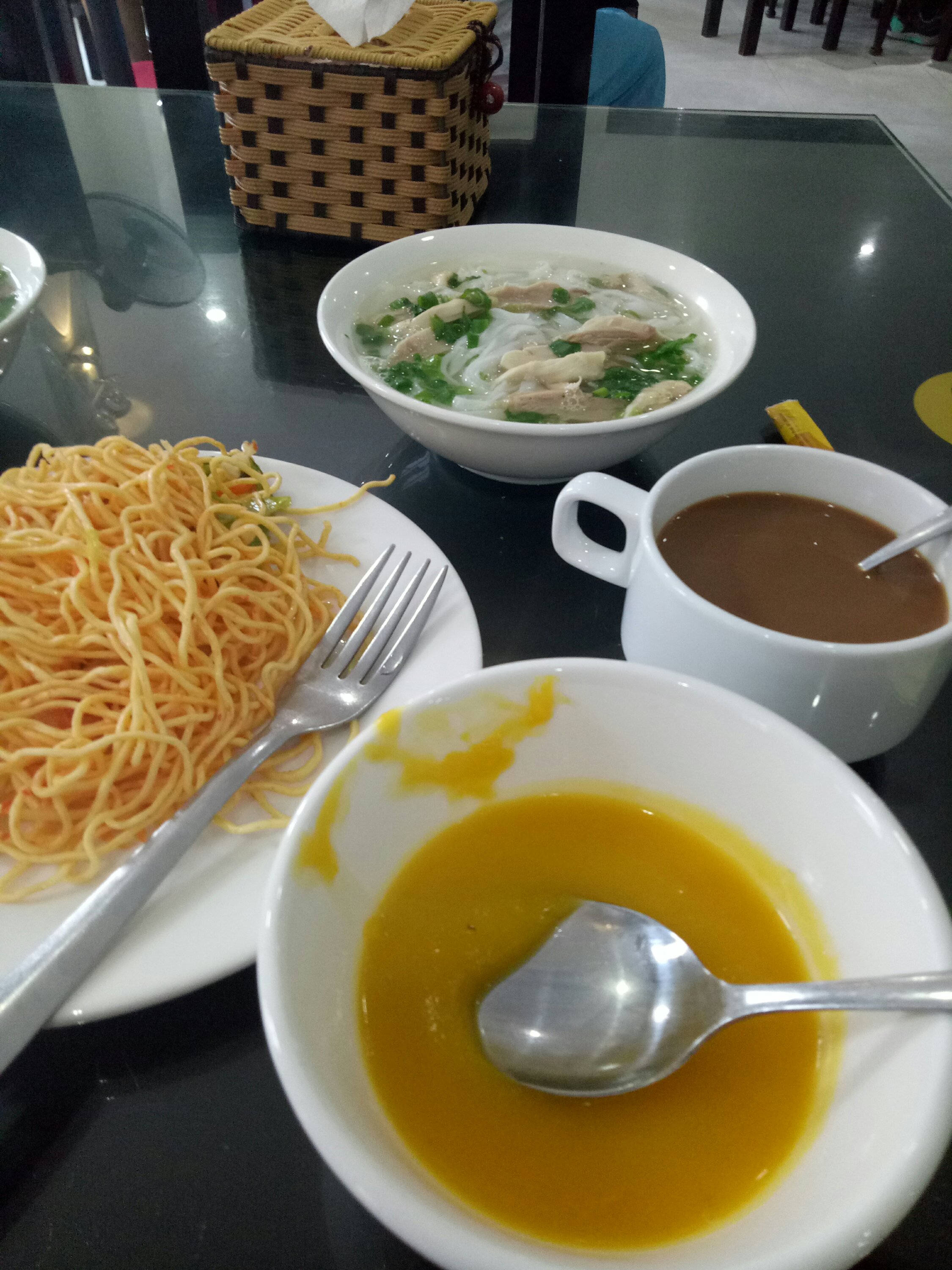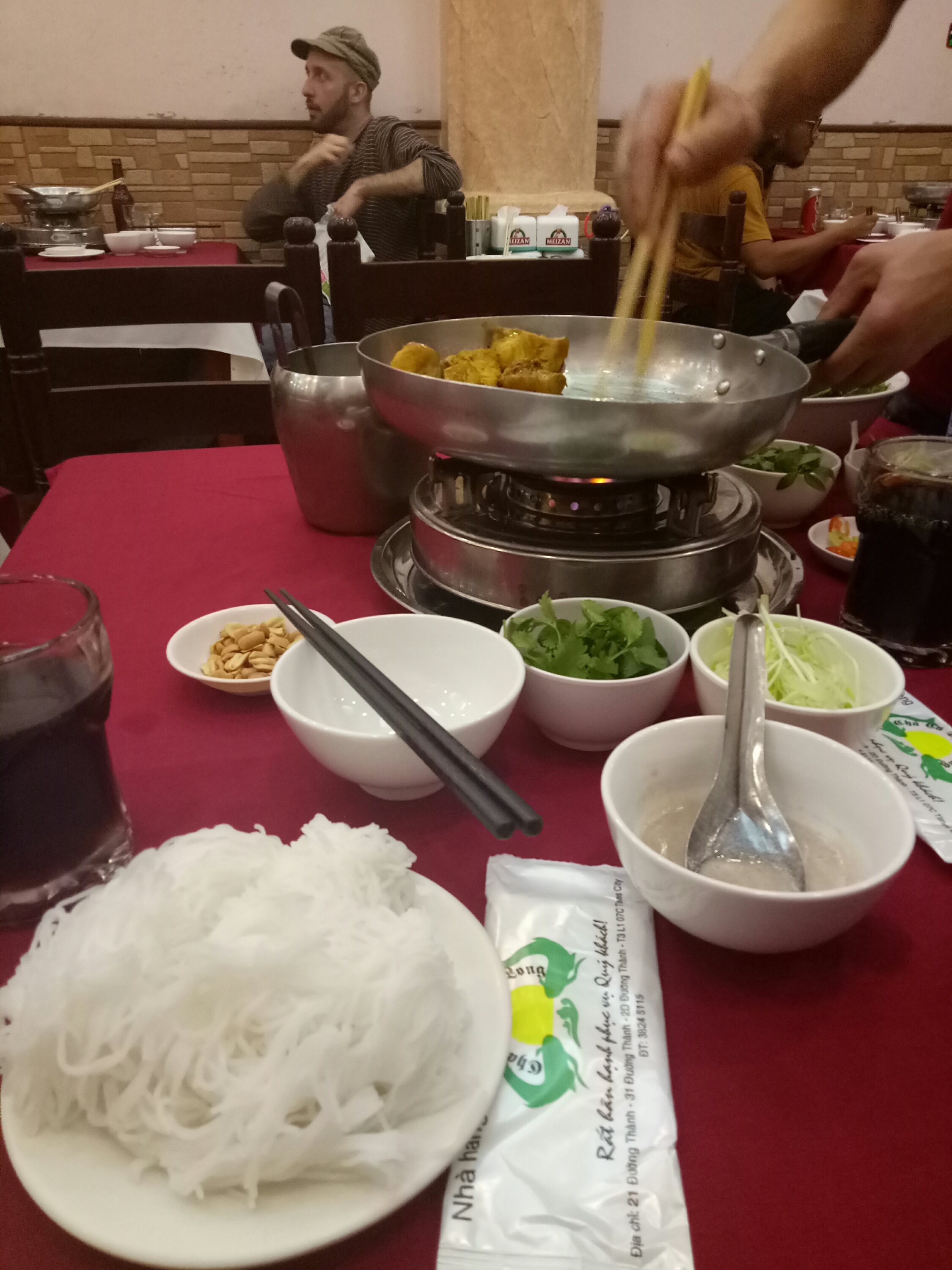 Day 6 in Sapa
Sapa is roughly 5-6 hours away from Hanoi and it is located in the northwest part of the country. Known for having a cold weather just like Baguio City in the Philippines. I was glad to ride in a comfortable sleeper bus which means my butt won't have to suffer enduring hours of travel. I just slept and watched netflix on the way.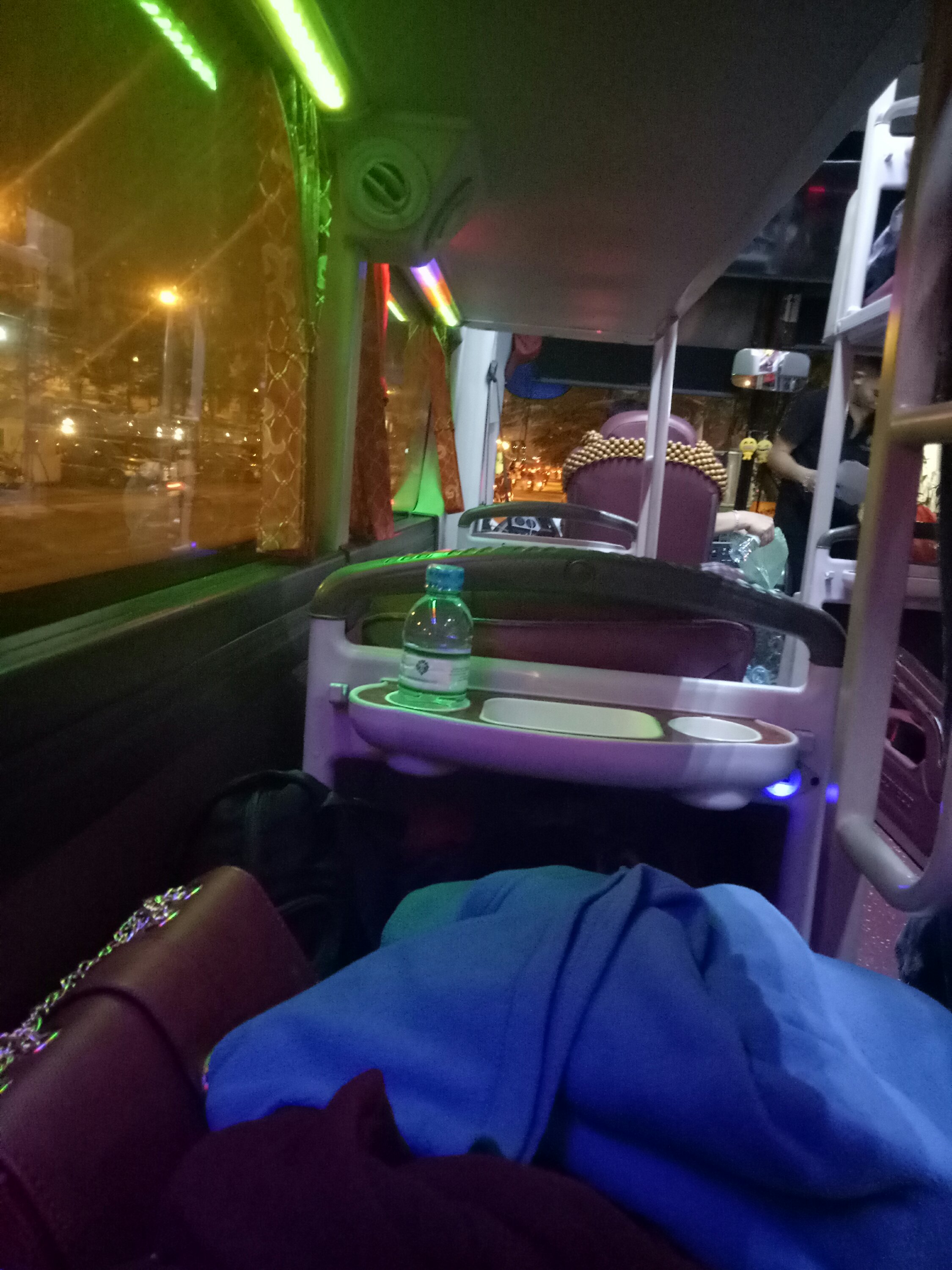 It was the first week of December and of course, it's winter season and it is expected to be cold there. But holy cow! When I arrived, I felt like I am Beyond the Wall in Game of Thrones. I am from a tropical country and I am not used to cold weather. It was only about 12° and I am wearing double jackets and I still shiver in cold.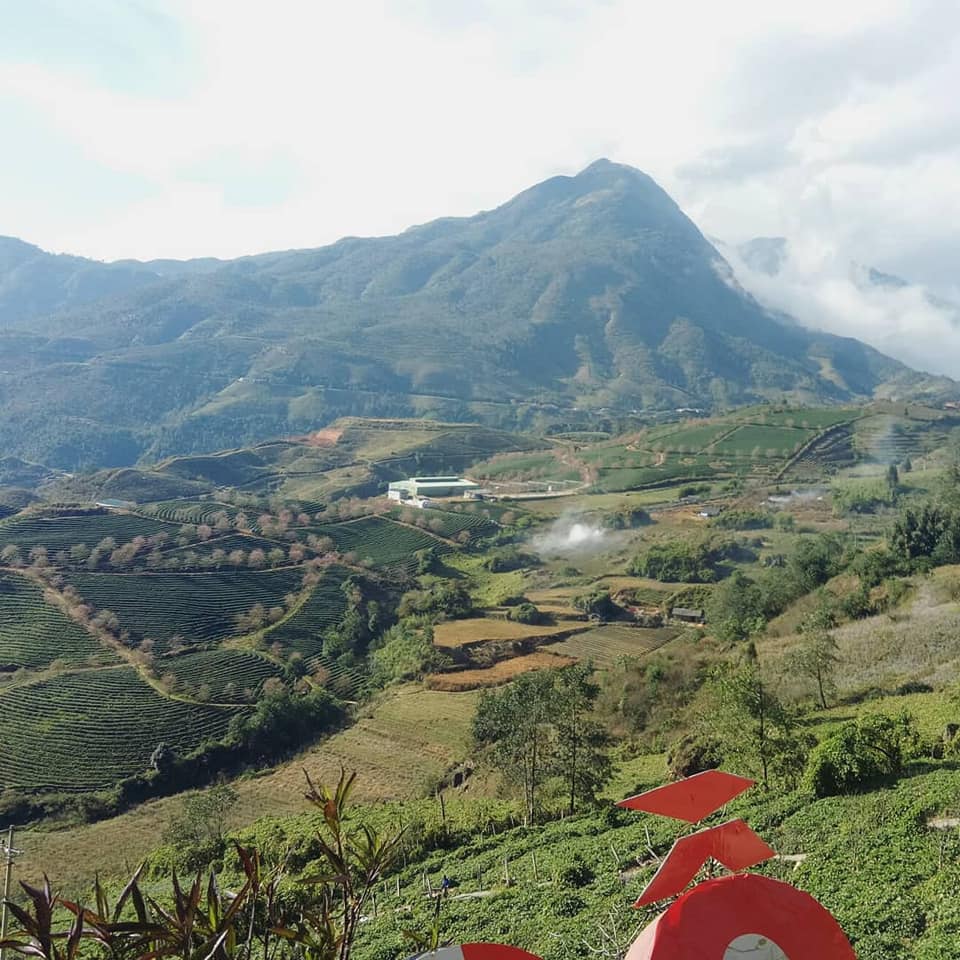 No matter how cold it is, the breathtaking view of nature is simply mesmerizing. You can see the fields, the pigs, the children and the simple peaceful life. I even saw some of the Hmong and they are wearing colorful embroidered clothing with geometric designs and bold colors. I did not hike because I am not exactly built for it. Haha. But I took a nice therapeutic walk in the rural areas.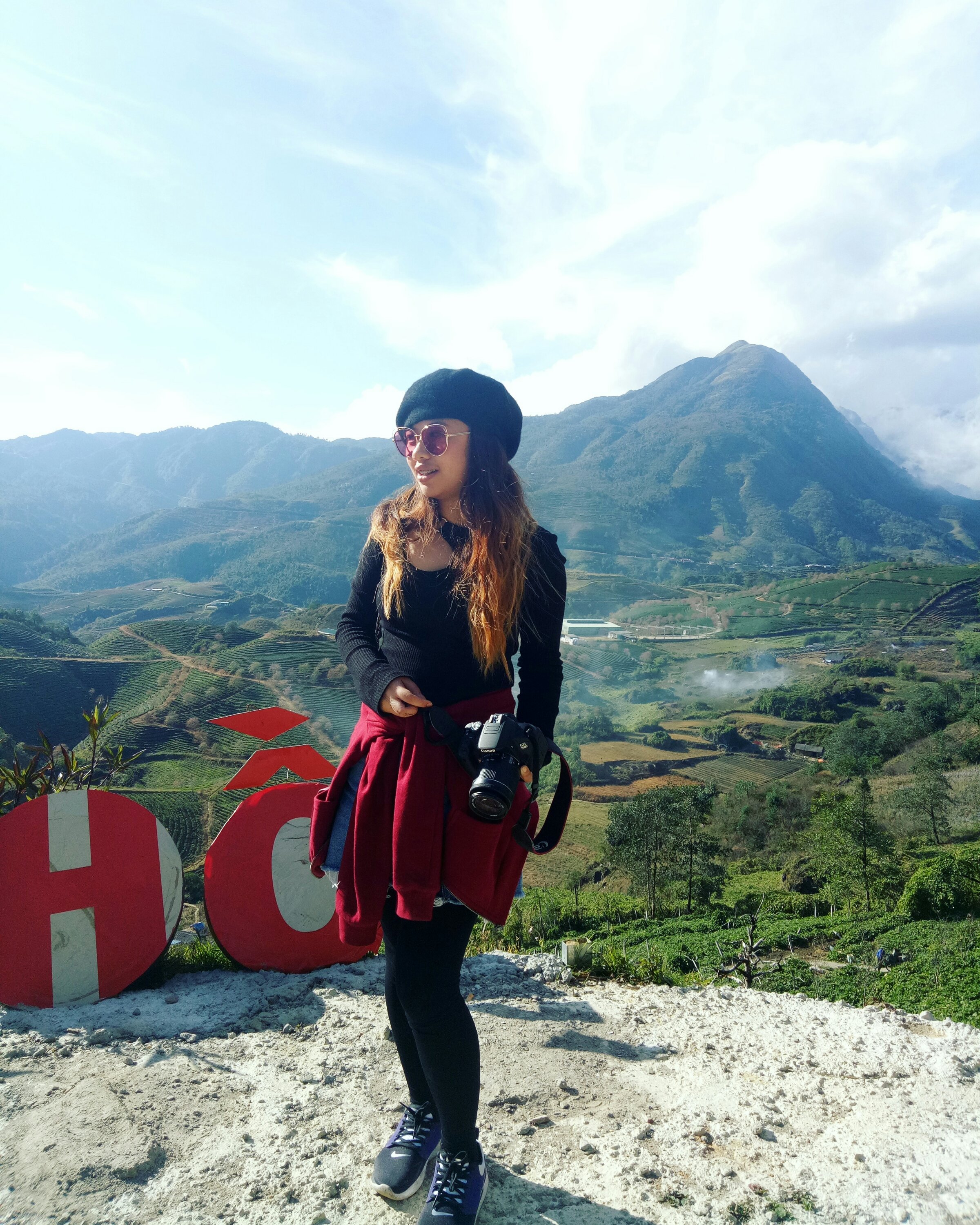 Then after all the little adventure, of course, I was so tired. Then there was a football match between my country the Philippines and Vietnam. I noticed that everyone loves football, of course, I watched it and tried to make a bet who would win but I am unsure. Vietnam won though.
Everybody seems to love football even when I was in Hanoi and on the streets eating. They gather around with friends, drinking, watching football on a big screen. When their country won, a group of motorcycle riders even paraded with their country's flag. Such support and patriotism!
Day 7 in Fansipan the Highest Summit in Indochina
Aside from Halong Bay, this is one of the things I wanted to see when I heard it from travelers around the world. I am so glad that it happened on my birthday! I know it's going to be extremely cold up there so I grabbed my trench coat and even bought a new pair of thermal leggings to keep me warm. I am also excited to ride in the cable car even though I have an extreme fear of heights.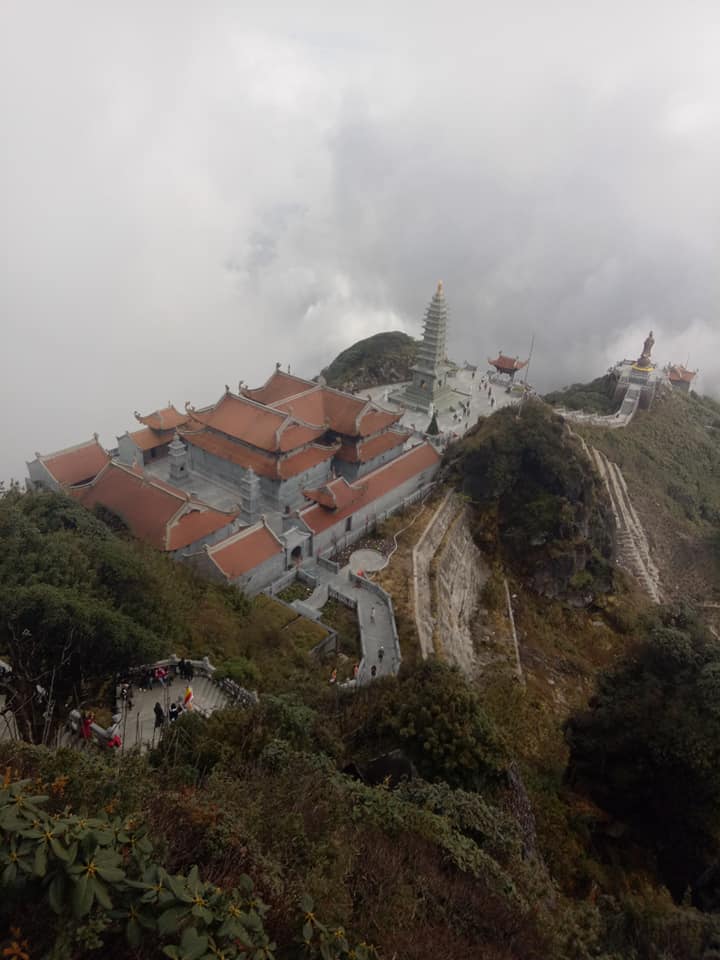 During the cable car ride, I was visibly shaking due to my fear. But I don't want to tarnish this day. I know it will be safe so I muster all of my courage not to freak out and just try to think of it as conquering my fears and the view will perhaps be worth it (and it is!).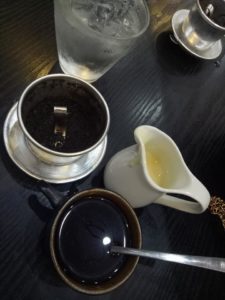 We took the train going up because 600 steps are a bit too much and I'm not exactly an athlete. I want to relax and enjoy the view as much as I can. There were a lot of people though, too crowded but the majestic view at the top makes you want to shout "I'm the King of the World!". I would be in a state of panic being 3,143m above sea level but I never had such a good time.
Before we left Sapa to go back to Hanoi, I got to try their coffee. It's very dark, bitter (which is my taste!) and they put condensed milk instead of the regular ones people often use. In the provinces in my country, they do the same as well.
Day 8: Last Day
We got back at Hanoi and it suddenly became extremely cold! A few days ago I was even wearing skirts and t-shirts but I ended up needing two jackets to keep me warm. I'll probably never get used to winter. Lesson learned, always keep a thick jacket.
After all the adventures, I spent the day resting at the hotel and strolling around Hanoi. I just spent this day to shop for souvenirs, like key chains, ref magnets, silk scarves, rattan bags, coffee, and tea boxes for everyone!
3 responses to "Celebrating my 21st birthday in Vietnam (Hanoi – Halong Bay – Sapa)"