DIY Kuala Lumpur Travel (Guide + Budget + Itinerary)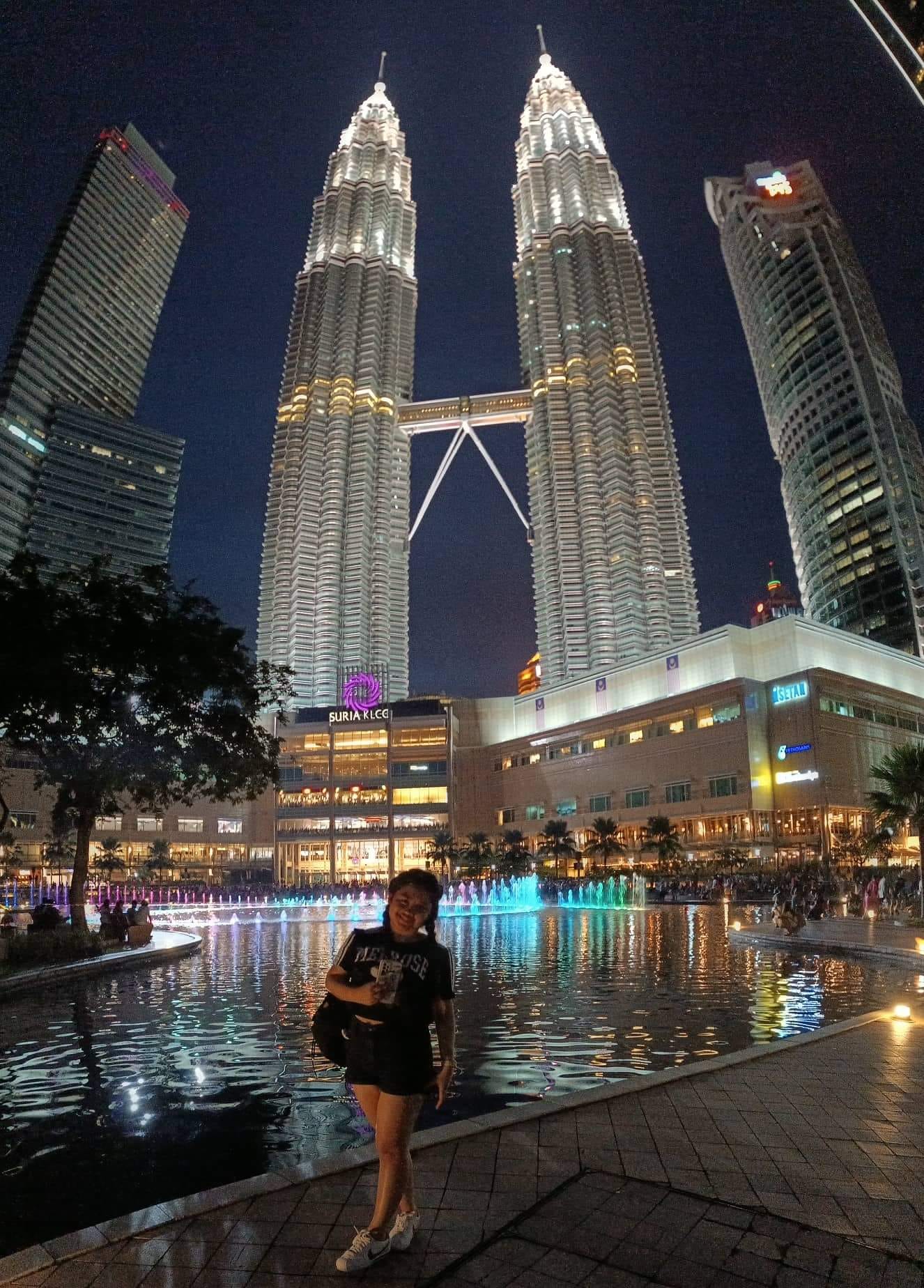 My Kuala Lumpur travel is actually decided on a whim. But since I have been living for some time as a beach bum in Bali, I suddenly began to miss the ambiance of a busy city. It's amazing how the old heritage buildings, temples, and, mosques co-exist alongside the modern bustling metropolis.
Visiting this city was spontaneous but I've got no regrets. Since I am a city girl, I actually wouldn't mind living here. It's extremely easy to commute especially with their railways. Everything that you may need is right around the corner.
Kuala Lumpur is a great place to explore Malaysian culture, with its many museums, galleries, and cultural events. So, if you're looking for a great destination to explore and experience something new, Kuala Lumpur is definitely worth a visit.
When to visit Kuala Lumpur?
According to my research, the best time to visit Kuala Lumpur is around December-January and June-August due to the festivals. However, since Malaysia is in near proximity to the equator and just like the Philippines, they can experience wet and dry seasons. The month of July is said to be the best time to visit.
How to get to Kuala Lumpur?
Manila to Kuala Lumpur
The only way to get to Kuala Lumpur from the Philippines is by air. For budget airlines, it can cost between Php 6000 – Php 10,000 depending on the season. It is best that you book your tickets 2-3 months before your travel date.
Singapore to Kuala Lumpur
You can travel by bus from Singapore to Kuala Lumpur.
Bali to Kuala Lumpur
I traveled to Kuala Lumpur from Bali. As for my experience, I booked an AirAsia flight from Denpasar. It cost me about Php 9000 and since it was a rush booking, it is still a pretty cheap price.
Do you need a visa in Malaysia?
Filipinos can enter Malaysia for 30 days visa-free.
Money Exchange in Malaysia
The currency in Malaysia is called "Ringgit" RM. During my time of visit (2022) 1 RM is about PHP 12.
I find that the best and most convenient way for me to get ringgit is to withdraw through scattered ATMs. My BPI card has a great foreign exchange rate. There may be a fee that can cost up to PHP 300. 
An alternative option is to buy USD and convert it to Ringgit and find money exchange in shopping malls. Don't worry, there are a lot of them in Kuala Lumpur.
Must-Haves in Malaysia
Kuala Lumpur Klook Pass
This pass is a general entry to Kuala Lumpur's all-time favorite tourist destinations – Sunway Lagoon, Aquaria KLCC, Zoo Negara, KidZania KL, SuperPark Malaysia, Wet World Water Park Shah Alam, Kuala Lumpur Tower Mini Zoo, KL Hop-On Hop-Off Bus, Farm In The City, Museum of Illusions Kuala Lumpur.
4G Data + Sim Card
Make sure you stay connected during your stay in Kuala Lumpur! You can book here and pick up the sim card after you landed in the airport.
Universal Adaptor
When traveling abroad, it is important that you have a universal adaptor. The power outlets in Malaysia use a  three-pin flat plug.
How to get around Kuala Lumpur?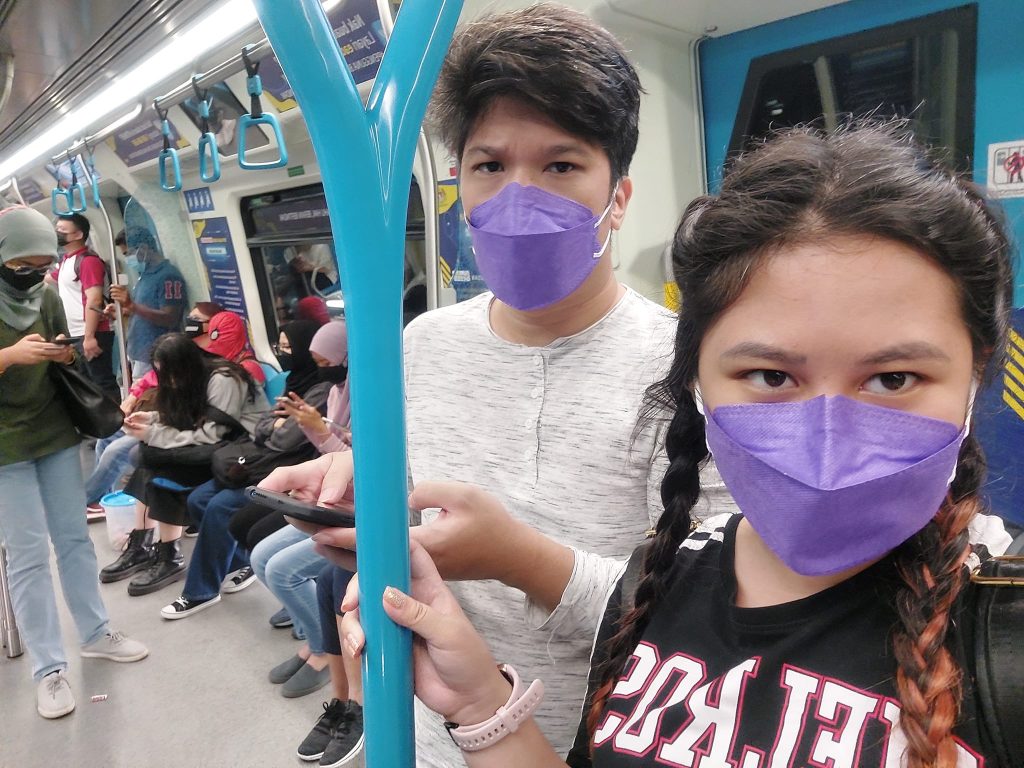 Check out Spiderman using the Metro in Kuala Lumpur 
Metro
The best way to explore Kuala Lumpur is through the Metro. It is cheap, efficient, fast, and always on-time.
Bus
One of the cheapest ways to travel around the city is through their Hop on/ Hop off bus. It covers about 70 tourist attractions.
TAXI or GRAB
But if you want a more private way to get around, getting a taxi is reasonably priced. Or you can use the GRAB app to get a ride.
Where to stay in Kuala Lumpur?
The train station is your best friend so I suggest finding accommodation a few steps away from any train station! I stayed in an Airbnb hostel suited for backpackers since I would most likely spend my time in the city.
Check Here the Wellvest Youth Hostel
The following places also have great accommodation options.
Chinatown

Bukit Bintang

Kuala Lumpur City Center
What to visit in Kuala Lumpur?
The city has a vibrant and diverse atmosphere and is home to many world-renowned attractions, including the Petronas Twin Towers and the Batu Caves. The city is also known for its delicious cuisine, such as the famous Nasi Lemak, and its many shopping centers that can provide a great shopping experience.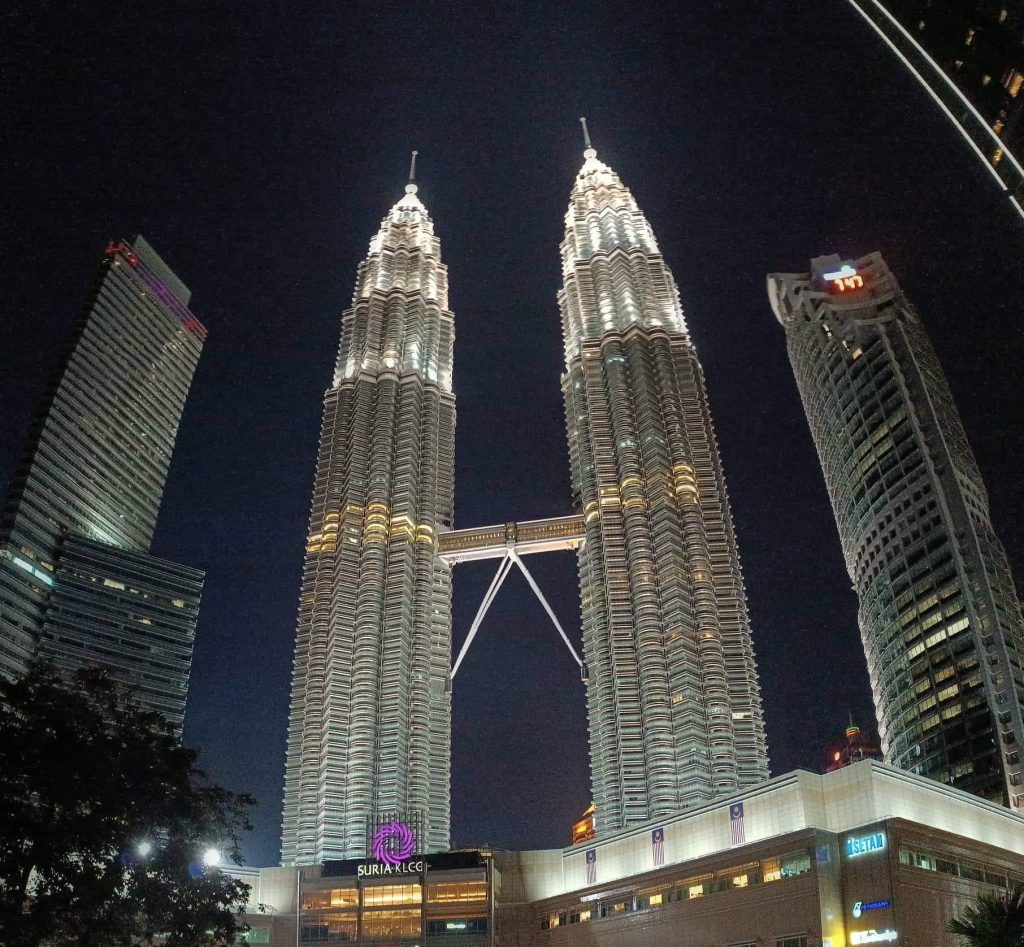 Kuala Lumpur Tower (KL Tower)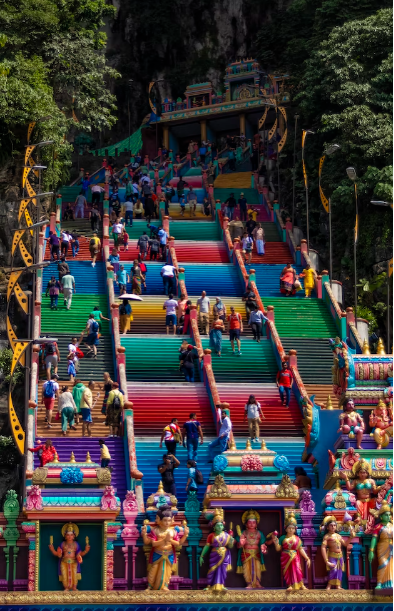 Batu Caves

Merdeka Square

Book Xcess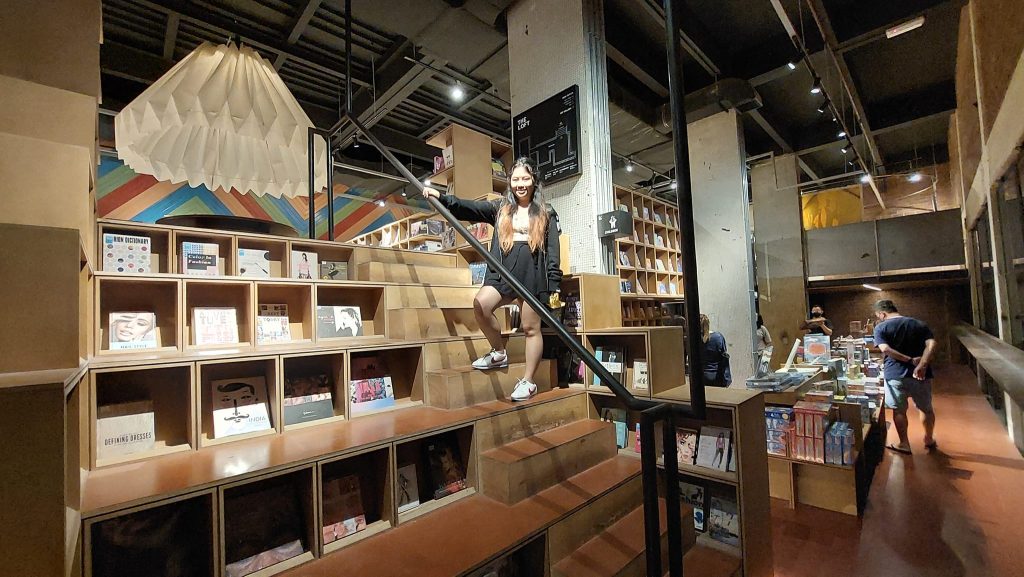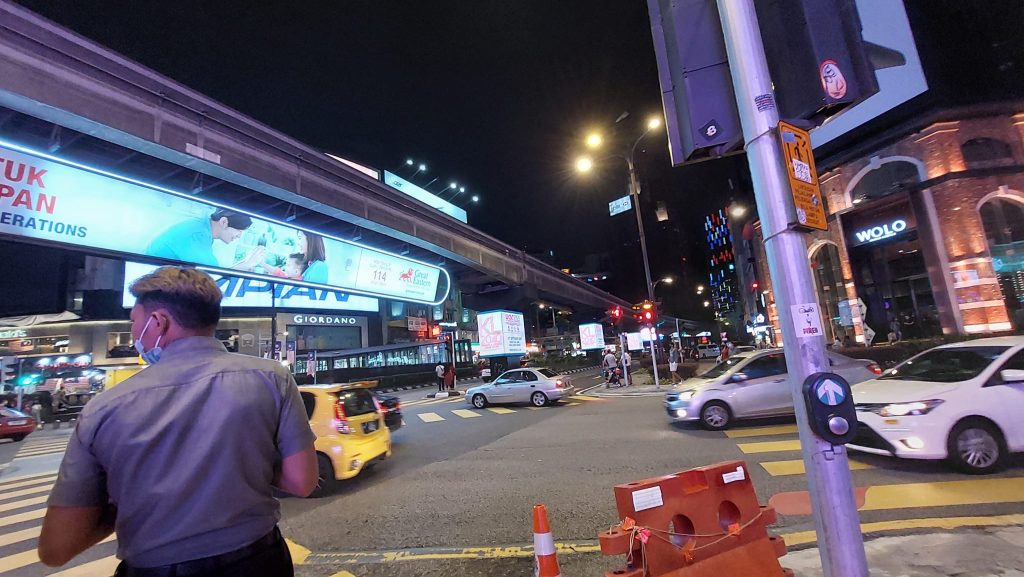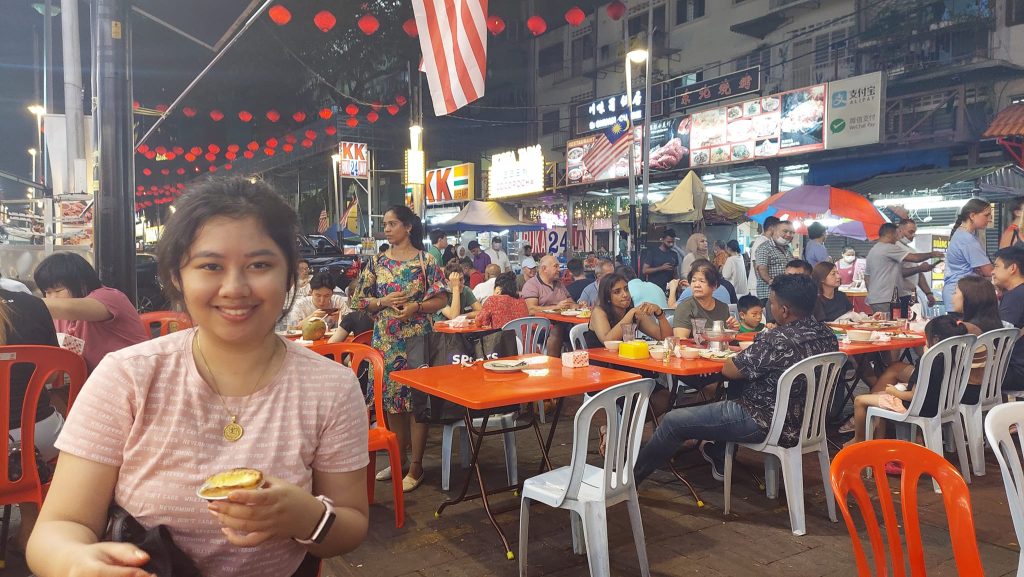 Summary
Airfare
Estimated Price from Manila to Kuala Lumpur: Php 6000 – Php 10,000
Accommodation
Affordable Hostel Rates: Php 600 – Php 1500/per night
4G Sim Card: Php 500 Get Your Sim Card Here
Klook Tourist Pass: Php 1000  Get Your Pass Here!
Food
RM 45- RM 50/day or Php 500 – Php 600/day