Ultimate Bali, Indonesia Travel Guide (tips + budget)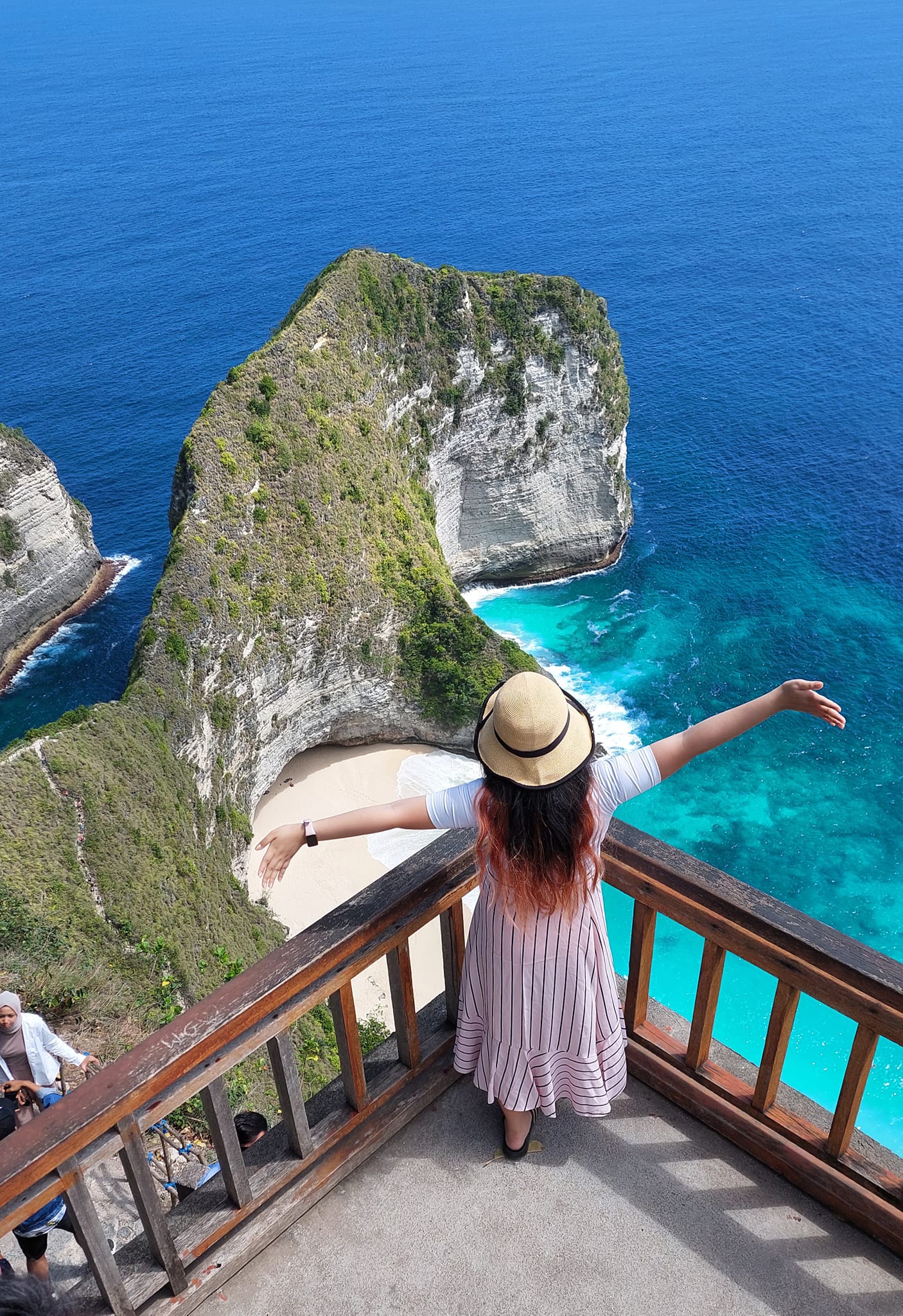 Bali has become a popular tourist destination lately for young people who seek out adventure. Gorgeous beaches, active nightlife, lush green paddies, who wouldn't be seduced by this? I actually ended up staying in Bali for 2 months to enjoy, relax, and learn about the Indonesian and Hindu culture.
When to Visit Bali?
Bali can be warm and tropical just like the Philippines. They also have a dry and wet season. The best time to visit Bali is around May – September. Wet seasons begin around October until March.
How to get to Bali?
From the Philippines, you will need a flight to Denpasar, Bali. You will land at Ngurah Rai International Airport. Roundtrip tickets from Manila to Denpasar are usually around 9000 Php  – 12000 Php, depending on the season.
I personally took a direct flight through Cebu Pacific airlines from Manila to Denpasar. It is best that you book your flight at least 2 months ahead for to get the best deal.
Search For Cheap Flights Here from MNL – DPS
Do you need a visa in Bali?
Nope. Bali is visa-free for Filipino passport holders. You can stay for a maximum of 30 days. Since I enjoyed it so much and everything here is actually really affordable, I actually stayed here for 2 months!
So if you want to stay longer, you can pay the Visa on Arrival (VOA) fee for about 35 USD which lets you extend your stay for another 30 days. But you have to pay an extension fee that costs 500,000 IDR (35 USD). There are many reputable agents that can help you and the service is usually around 900,000 IDR, you only have to go to the immigration office once for picture and fingerprints.
Note: Do not overstay in Indonesia. You can be fined as much as 1,000,000 IDR (65 USD) per day.
Must-Haves in Bali
Sunblock
This is a given since you'd probably spend most of your time at the beach. Protect your skin!
Universal Adaptor
When traveling abroad, it is important that you have a universal adaptor. The power outlets in Indonesia use a round two-pin plug, completely different from the thin flat plugs we use in the Philippines.
Get Your Universal Adaptor Here
Sim Card + Data Package
Stay connected in Bali by getting a SIM CARD HERE FROM KLOOK. Telkomsel and XL are just two of the recommended sim card to use in Bali.
Gojek App
Although they have Grab app in Indonesia, they also use Gojek primarily for getting rides, deliveries, and even food. Trust me, you'll need this one.
PeduliLindungi App
Upon arrival in Bali, sometimes, they will look for the PeduliLindungi App on your phone. It's basically their contact tracing app. So it's best that you have this installed and registered.
Money Exchange in Bali
The currency in Indonesia is called Indonesian Rupiah (IDR). 1 PHP is about 270 IDR  (depending on the rate).
I find that the best way to get your money's worth when coming to Bali is actually withdrawing through various ATMs scattered across Bali. MayBank ATMs will let you withdraw up to 3,000,000 IDR (about 12,000 PHP)
Yes, there is a fee that can cost up to 200 PHP but it is better than converting your Peso to IDR. But if you really need cash when you arrive, you can withdraw a small amount then convert it to USD, and then IDR. If you are going to buy IDR, it is best that you do it outside the airport. Don't worry! There are many reputable money exchange shops around Denpasar.
Accommodations in Bali
Depending on your budget and your style, there are many options on where to stay in Bali.
Kuta – great for surfing, partying, and a lot of affordable hostels.
Canggu – great cafes, restaurants, nightclubs, surfing beaches, and great view of rice paddies.
Ubud – rice paddies, waterfalls, monkey forest. Great location for tours.
Seminyak – if you don't like big crowds and you have the budget to spare then this is your option. Luxury hotels, villas, and spa resorts are located here.
Personally, I stayed in Canggu at Happy Devi Guesthouse. The beaches were quite near (Batu Bolong, Berawa beach, and Batu Mejan), a lot of options for warung, restaurants, cafes, and restaurants as well. Jl. Pantai Batu Bolong is a good location that gives you access to many of them as well as the Batu Mejan beach. All I can say is Canggu can be fun, and active and you'll find a lot of expats around here.
However, if you want somewhere relaxing and quiet then  Jl. Pantai Pererenan is your option.
How to Get Around Bali?
Traffic can get crazy in Bali so the best way to get around them is by motorbike. Riding a motorbike is also one of the things you'll need to do to get a proper Bali experience.
By Motorbike
There are many motorbike/scooter rentals scattered in Bali. But before you rent one, make sure that you have an international license to drive a motorbike and you know how to drive one. If you don't, just don't do it. I've seen a lot of foreigners riding motorbikes and getting into accidents.
By Gojek/Grab App
I personally don't drive a motorbike so I mostly just book a bike through grab app or gojek. I also used Grab app from the airport to the hotel and vice versa. It cost me around 90,000 – 120,000 IDR from Ngurah Rai International Airport to my hotel in Canggu.
Where to go in Bali?
UBUD
Ubud is fairly one of the top tourist destinations in Bali. I booked a day tour in Ubud to visit the highlights.
Click Here for an All-Inclusive Ubud Tour
Sacred Monkey Forest Sanctuary
Entrance fee to Ubud Monkey Forest (IDR80,000)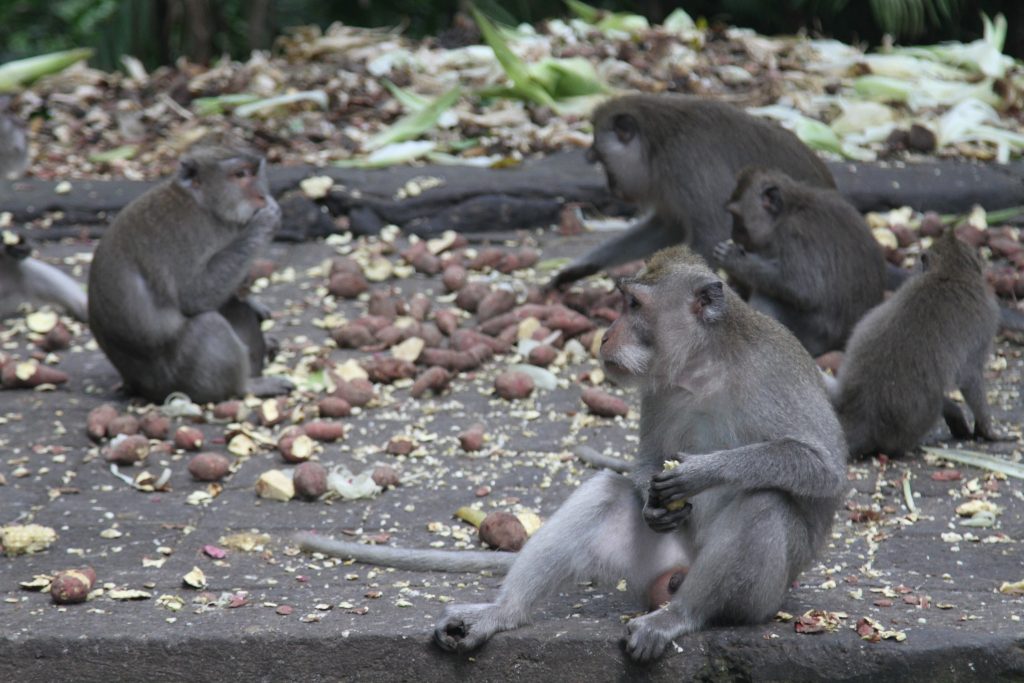 Bali Swing
Entrance fee to Bali Swing (IDR 500,000 per pax – including photoshoot)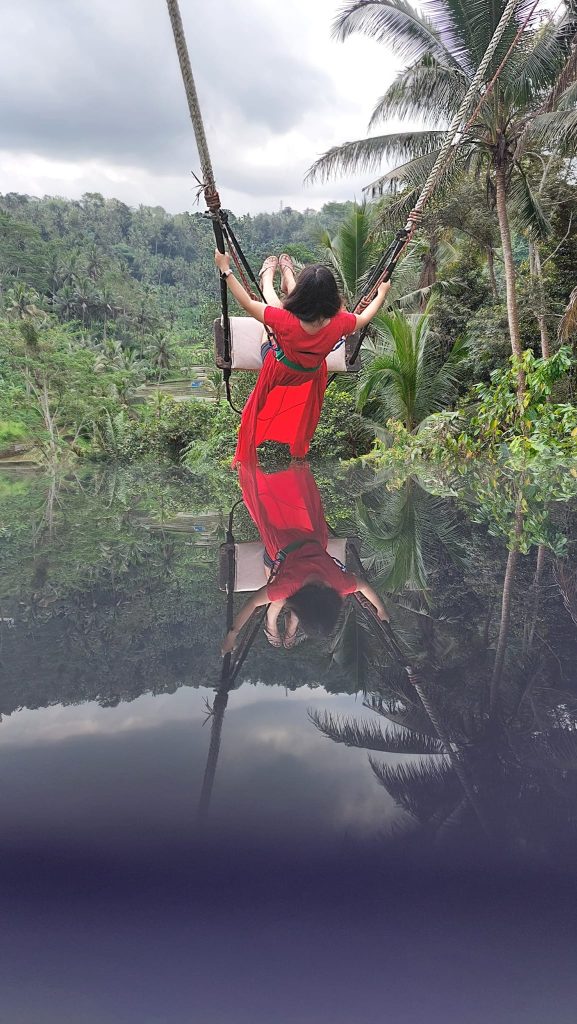 Pura Tirta Empul (Holy Water Temple)
Entrance fee to Tirta Empul Temple (IDR50,000)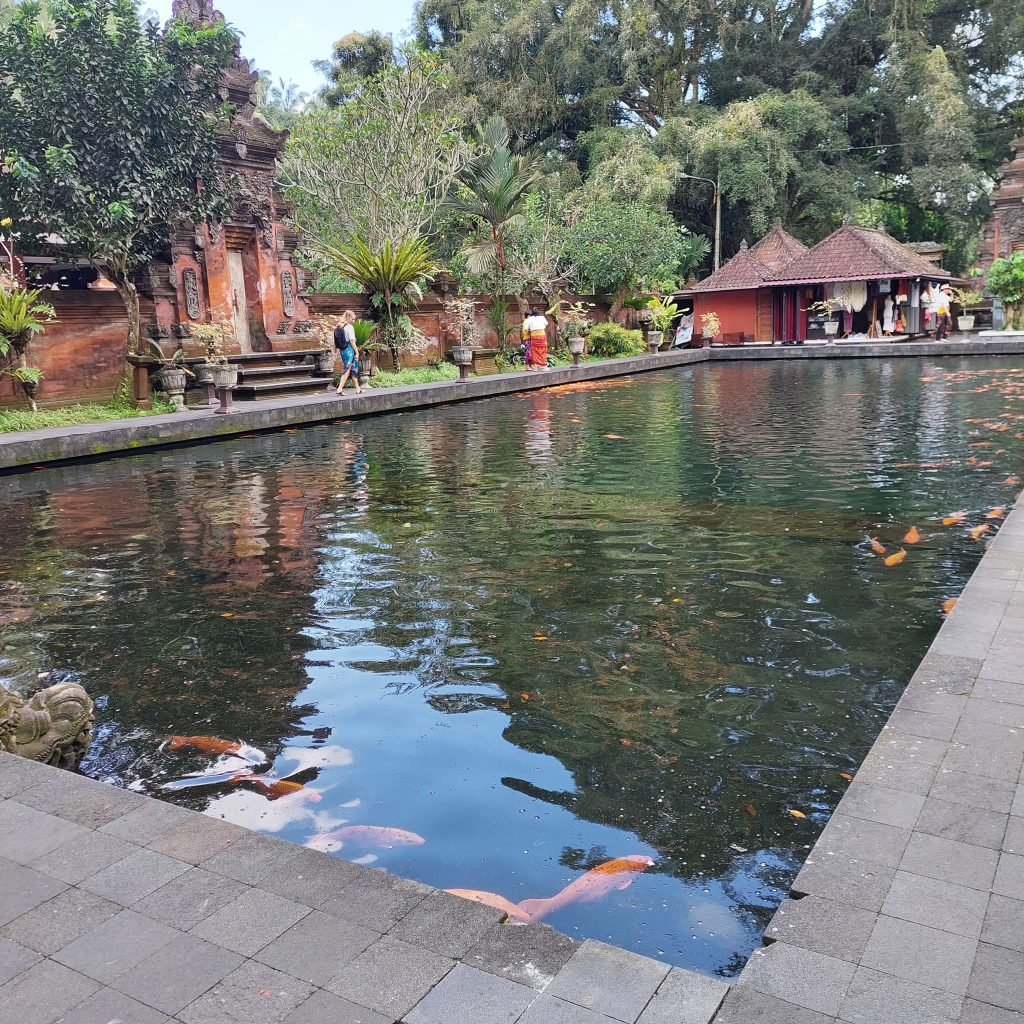 Tegallalang Rice Terraces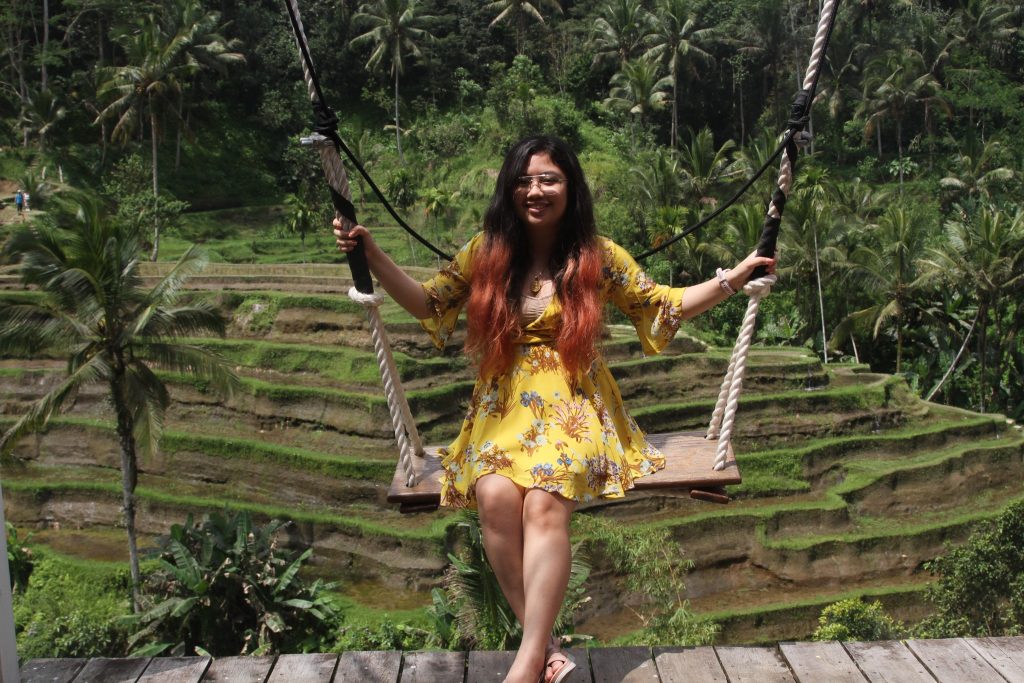 Tegenungan Waterfalls
Entrance fee to Tegenungan Waterfall (IDR20,000)

Three Islands (Nusa Penida, Nusa Lembongan, Nusa Ceningan)
Southcoast of the main island of Bali are the three islands Nusa Penida, Nusa Lembongan, and Nusa Ceningan. All offer majestic views of nature, and thrilling activities such as trekking, snorkeling with manta rays, and even diving.
Read More About the Three Islands Here
Nusa Penida
The most widely known among the three islands. The meaning of its name is Nusa means "island" and Penida "priests" or Island of Priests. However, in 1900, the Dutch named it Bandit Island because this is where they used to deport criminals and political opponents.
History aside, it has grown into one of the popular tourist destinations in Indonesia. I would recommend spending a day or two in Nusa Penida.
How to get to Nusa Penida?
To get to Nusa Penida, you'll need a fast boat from Sanur Harbor. Typically a roundtrip ticket would cost about 500-600 PHP.
Book a Fastboat to Nusa Penida from Klook
It can get difficult to go around Nusa Penida since the roads can be zigzaggy on the cliffs. I would suggest hiring a driver or booking tours.
West Nusa Penida Tour
Click Here for a West Nusa Penida Tour from Klook
Kelingking Beach

Arch of Broken Beach

Angel Billabong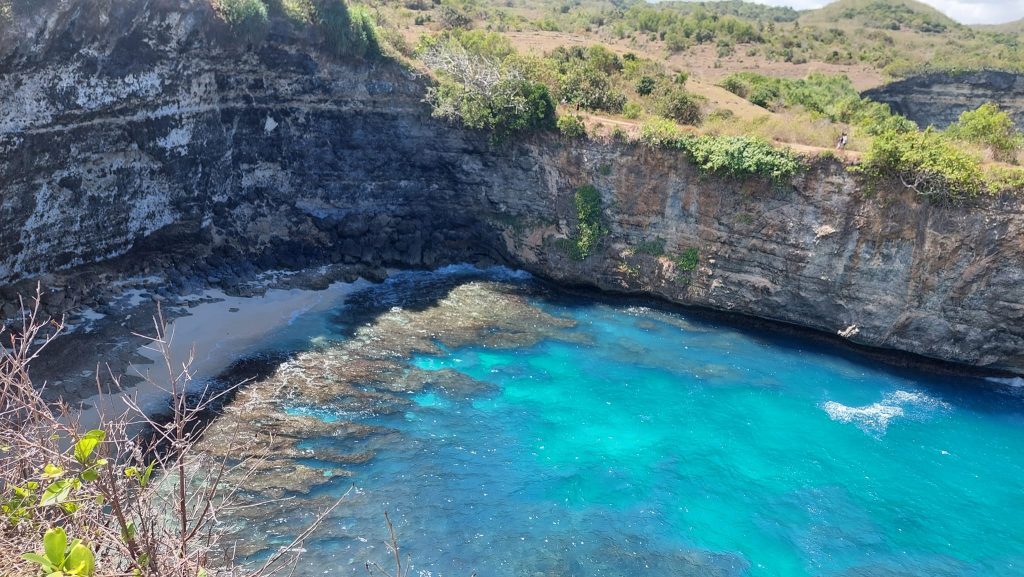 Manta Point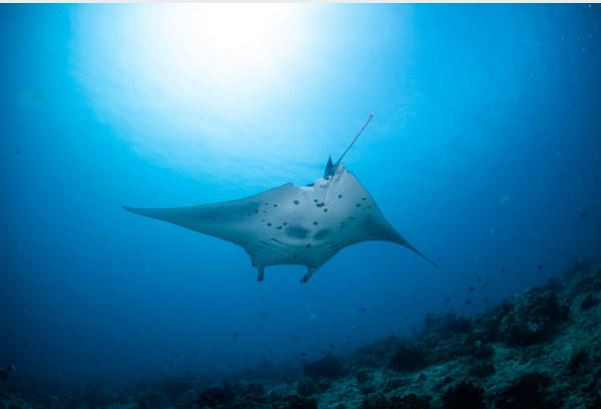 Click Here for Manta Ray Snorkeling Experience
To get the best of Nusa Penida. Snorkeling with Manta Rays is a must-do. I would suggest clearing your schedule just to do this!
East Nusa Penida Tour
Click Here for a East Nusa Penida Tour from Klook
Thousand Island Viewpoint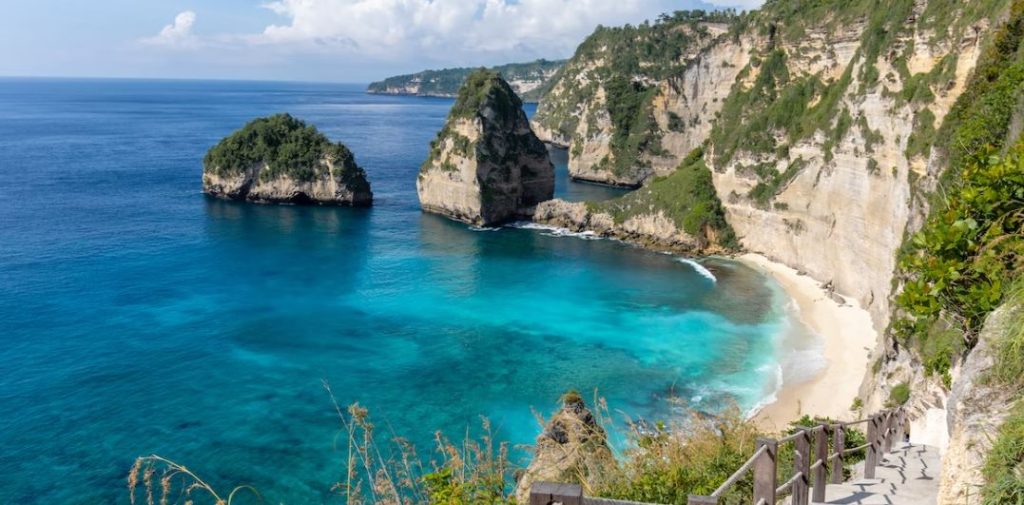 Rumah Pohon Treehouse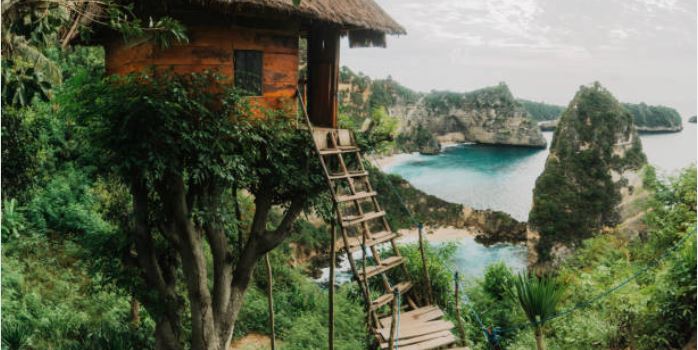 Atuh Beach

Canggu
This is where I spent most of my time in Bali. It is generally easy to access marts, supermarkets, cafes, restaurants, bars, gym, yoga studios, and beach clubs.
Batu Bolong Beach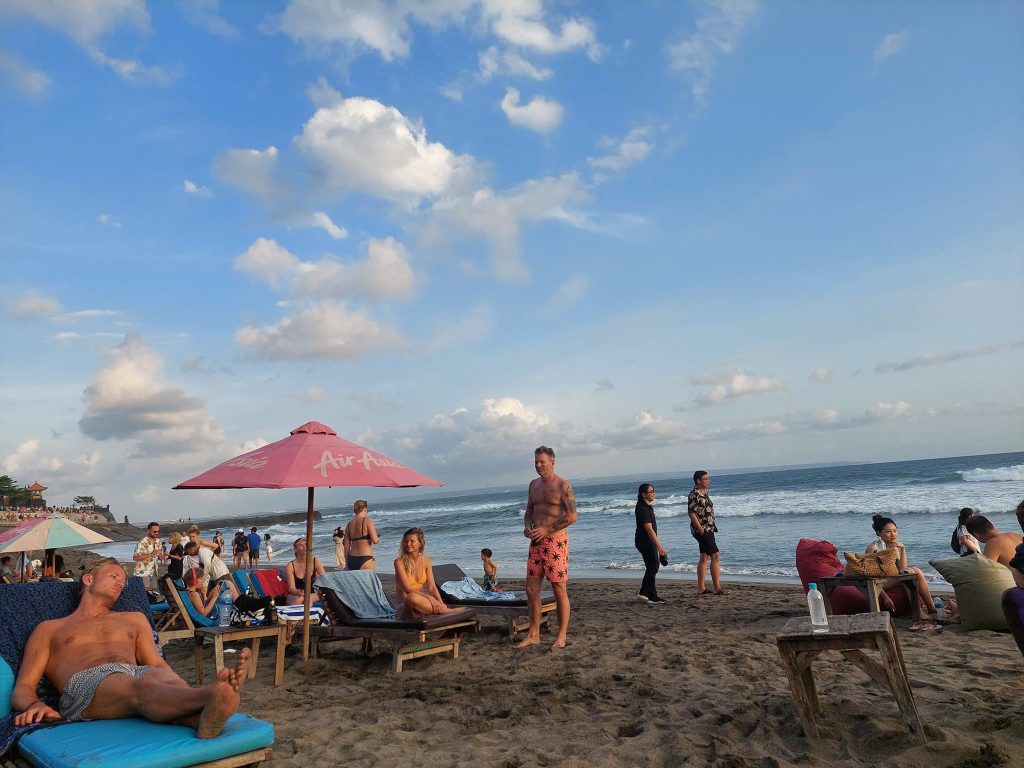 Batu Mejan Beach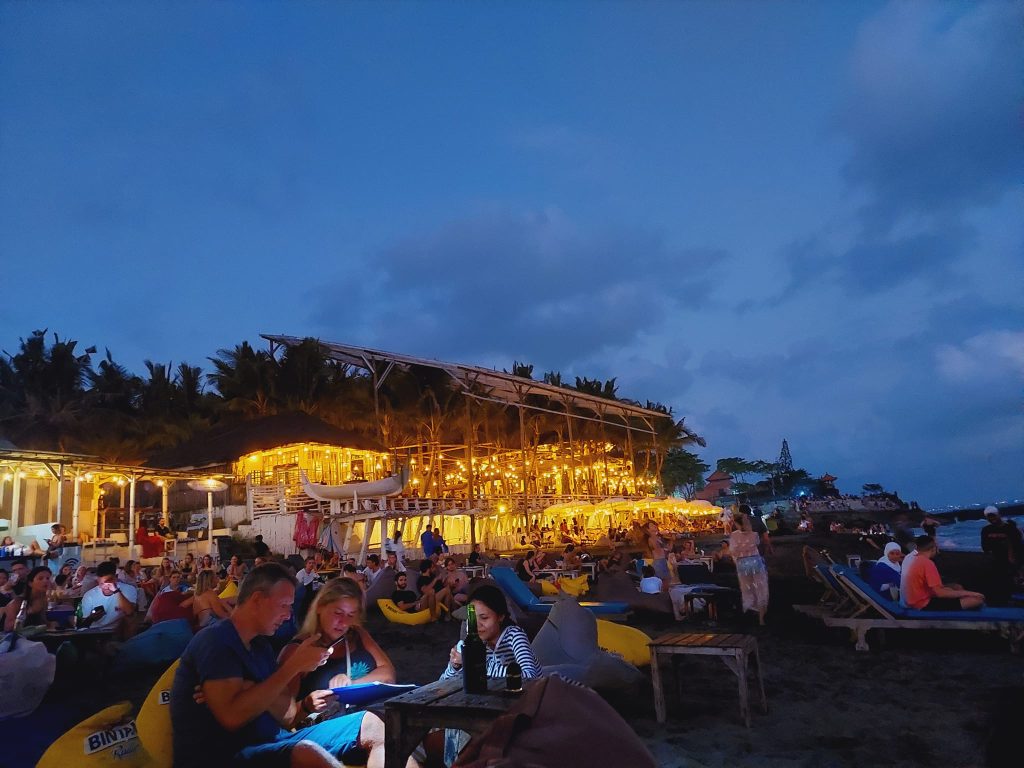 Berawa Beach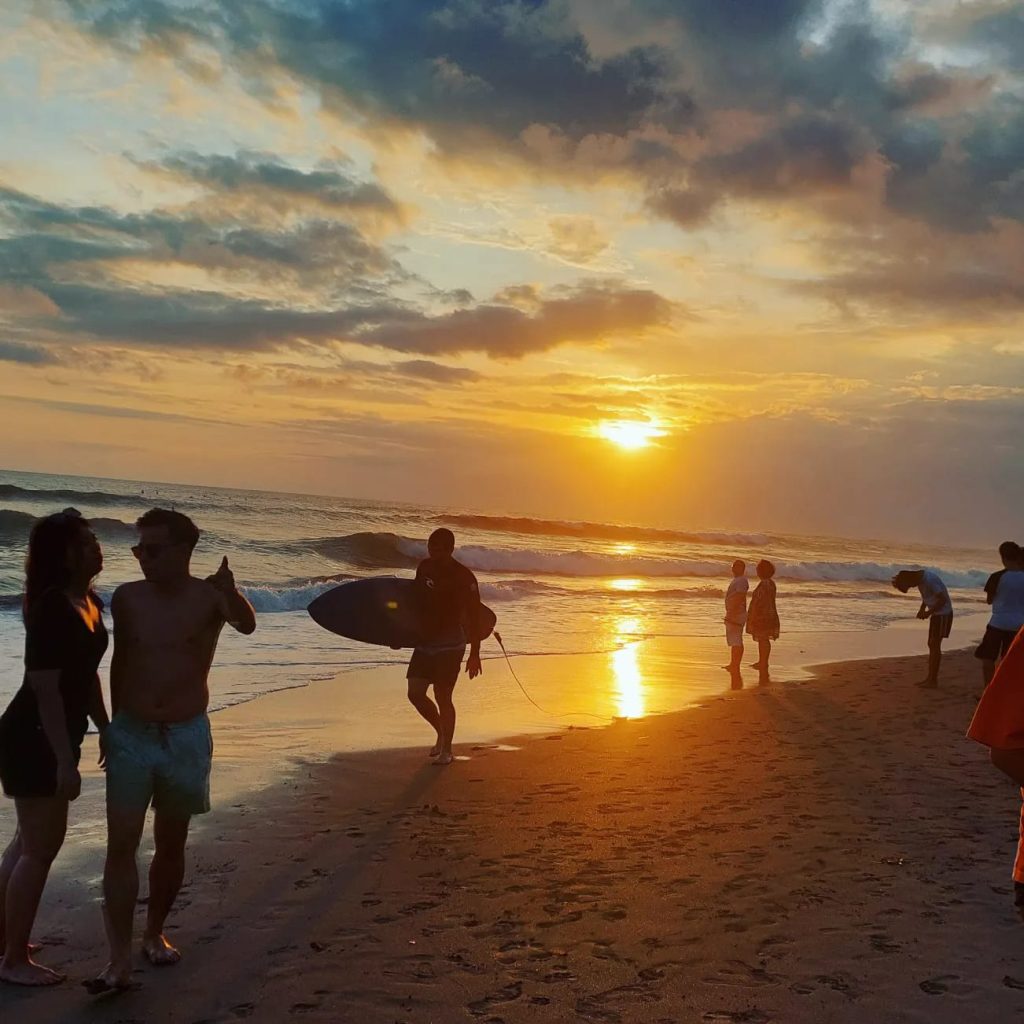 Tanah Lot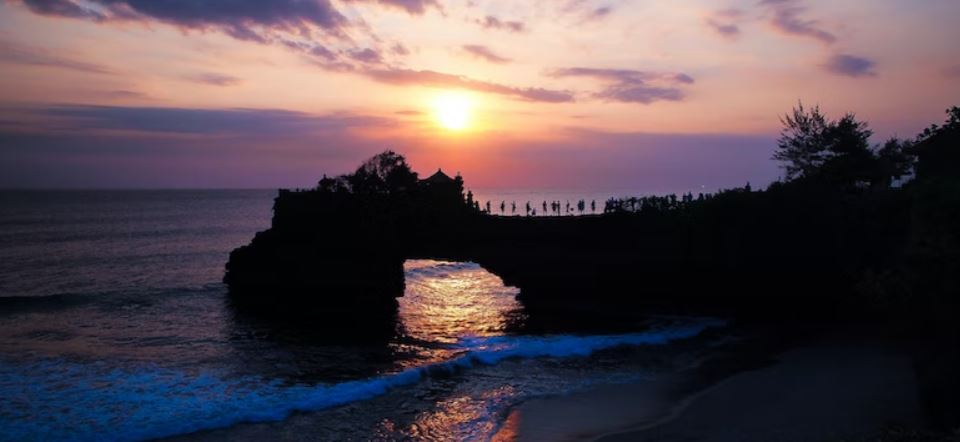 ShiShi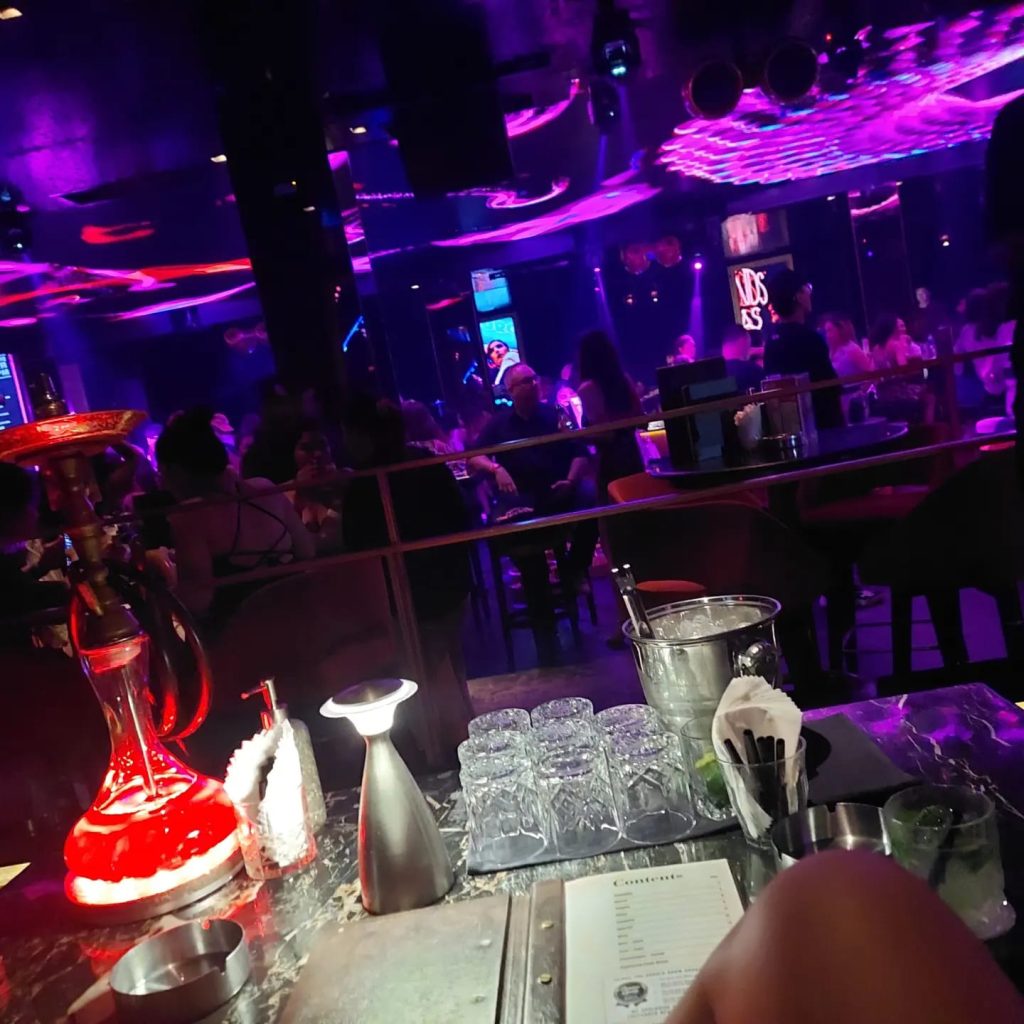 One of my Indonesian friends introduced me to the nightclub ShiShi. And I have come back sometimes twice a week here. Why? FREE DRINKS for women every Wednesday and Friday around 9pm – 10pm.
Blacksand Brewery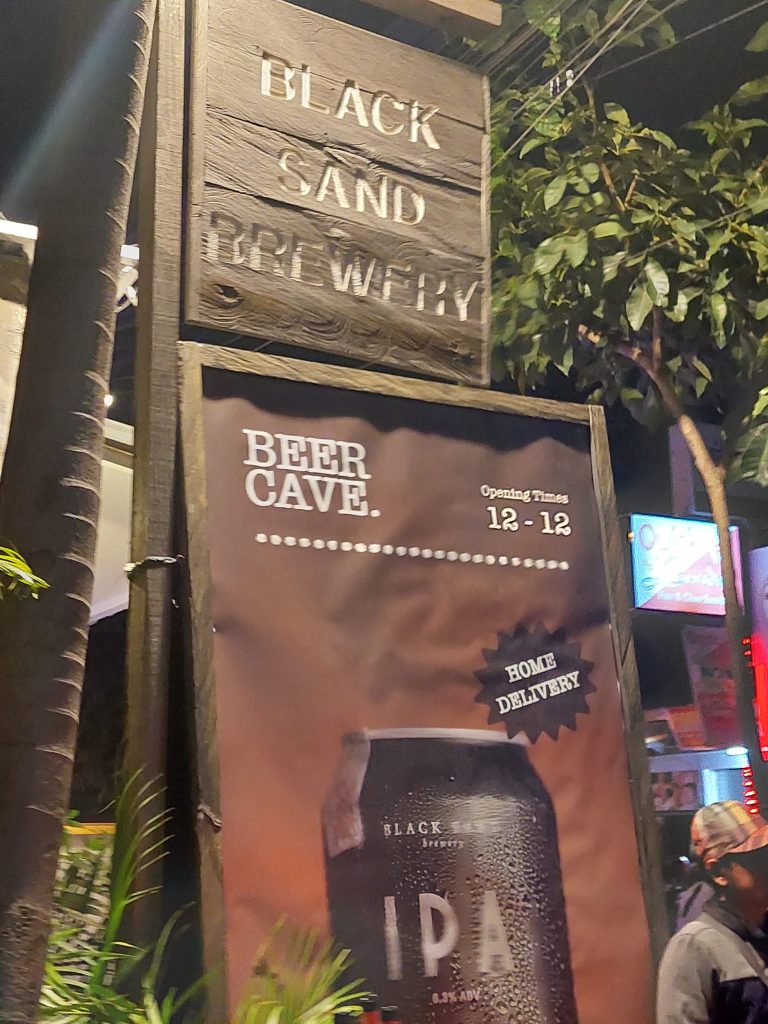 A lively, hip, craft brewery with a cozy atmosphere, and great food options. Definitely, a must-visit if you are in Canggu.
Things to Remember in Bali
Do not drink tap water.
Always carry a refillable water bottle. Most cafes and restaurants don't offer complimentary water here so bring your own.
Dress Appropriately in Temples.
Don't use your left hand when you are giving someone money or touching someone. It is considered rude.
Do not step on religious offerings "canang sari" on the ground.
Mind your belongings since there are pickpockets, especially in busy areas.
Summary
Airfare
Estimated Price: 9000 – 12000 PHP
Visa on Arrival Fee (OPTIONAL): 35 USD initial payment + 35 USD for a 30-day extension (Total of 60 days)
Airport to Hotel
Grab/Gojek Car: 400-500 PHP
Grab/Gojek Bike: 200-300 PHP
Sim Card + Data
About 300-500 PHP
GET A SIM CARD HERE FROM KLOOK.
Ubud Tour
All-Inclusive Ubud Day Tour: about 4000 PHP
Entrance fee to Tegenungan Waterfall (IDR20,000)
Entrance fee to Ubud Monkey Forest (IDR80,000)
Entrance fee to Tirta Empul Temple (IDR50,000)
Click Here for an All-Inclusive Ubud Tour
Sanur Harbor to Nusa Penida Tickets
Price: 500-600 PHP
Book a Fastboat to Nusa Penida from Klook
Accommodation
Estimated Price: 500-1500 PHP (per pax)
Nusa Penida Accommodation Estimated Price: 700-1500 PHP
Tours
Nusa Penida West Tour: about 4000-5000 PHP (solo)
Manta Ray Snorkeling: about 2000-2500 PHP (solo)
Nusa Penida East Tour: about 4000-5000 PHP (solo)
Click Here for  Nusa Penida Tours from Klook
Food
Warung: 50-200 PHP
Restaurants: 800-2000 PHP (for two)