Blogging Basics: A Beginner's Guide to Starting a Blog in 2020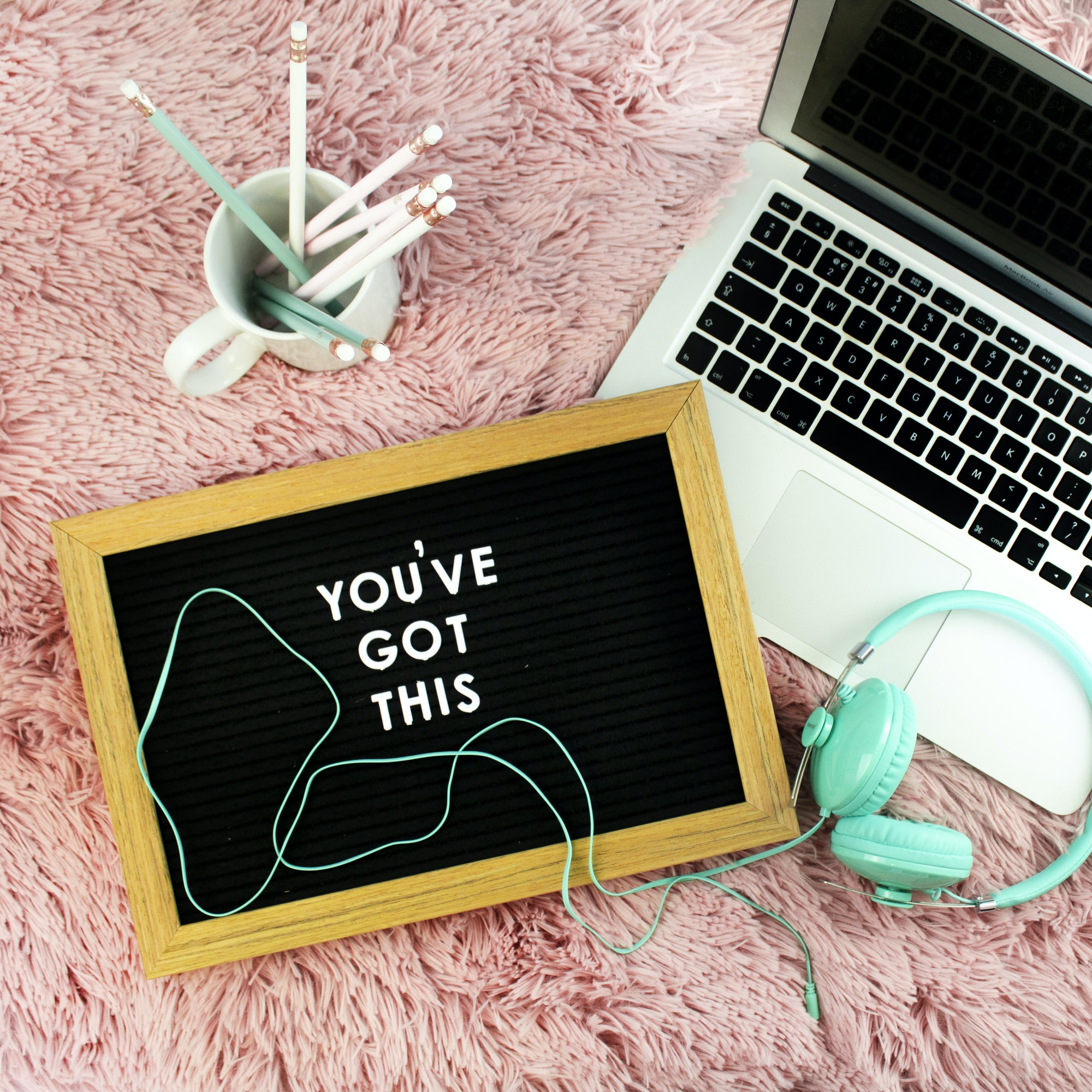 So you want to start a blog?
I know for starters there are tons of questions. How do I start? Where do I go? What do I write?
There are tons of information online and everyone is telling you different things that it can be confusing sometimes. That's okay. That's what I am here for, to simplify and summarize blogging basics and help you get started in your blogging journey.
Why You Should Definitely Start Blogging
Note: If you are really determined and you already have a reason why you can skip this part and start right ahead at the guide. Click here.
Blogging is a great way to express yourself, your thoughts, and ideas. What's great about it is you can write about whatever you want. The sky's the limit.
You've probably heard about some people being able to monetize their blog. I mean who wouldn't want that, right? You just sit there, write about the things you love and at the same time, you're earning money?
Is it even possible? Of course, it is. Not only a blog can help you inform, educate, promote, but you can also sell products there.
But before you even think about monetizing your blog, you must, of course, have a blog first. Which brings us to the next discussion.
Your Definitive Guide in Starting Your Blog Summarized in 5 steps
Step 1 – Brainstorming (Your Blog Name and Your Niche)
Now, this is the first step and the most crucial one in starting your blogging journey. Picking your Blog Name.
To start, you just have to ask yourself 3 questions.
What is your blog about?
Now, you can name your blog whatever you want. It is not really a requirement but your blog name must be tied to the kind of content you are creating.
In other words, what is the purpose of your blog?
Do you want to write about the things you love, express yourself, and make your blog your own personal online journal?

Are you an artist who wants to showcase your skills online?

Do you want to make money off your blog and start monetizing?

Are you promoting your own brand in your blog?
Picking a topic focus area for your can be paralyzing, especially if you have a bunch of ideas in your head already. But it is imperative that you must have a strategy and focus when you target an audience. This is called a blog niche. Here's a more comprehensive guide tackling about types of blogs and blog niche.
Who is your target audience?
It is important to consider your target audience. Your target audience is the readers who will benefit from the content of your blog. They are the ones whom you will help the most.
When picking a name of your blog, you'll want them to have an idea of what it's going to be about.
Picking Your Blog Name
For example, you want to blog about fashion. Fashion is too broad. So let's narrow it down. Let's say your chosen topic is vintage fashion.
What words are tied with the words vintage + fashion?
Vintage = old, antique, retro, classic
Fashion = couture, style, design, hair, makeup, trends, beauty
Now add descriptive words like chic, gorgeous, stylish, allure, elegant, etc. If you run out of words, good thing there's google and an online thesaurus right?
Now play around, mix and match until you find the perfect name for your blog.
chiccouture.com, retroclassics.com , classicbeauties.com , etc.
Step 2 – Owning Your Domain
Free blogging services is good until you see your website's URL looking like this:
myblog.wordpress.com
myblog.blogspot.com
myblog.wix.com
Not so professional sounding right? It's because it's free and your website will be under their platform. That means you don't really own it.
How do I get a custom domain URL?
How do I make my domain's URL just myblog.com?
The answer is you have to buy your own domain name. Normally, other blogging platforms offer this kind of service when you start paying. But I'd recommend getting your own from other more affordable sources.
There are tons of domain hosting services out there but I'd recommend getting your own domain in NameCheap.
The name speaks for itself. And it's only $8.88 upon registry on the first year and it's $12.98 when you renew. Sounds like a sweet deal right? Namecheap also offers hosting services for your website.
Step 3 – Choosing Your Platform


Now that you've got your name for your blog. The next step is to figure out where you should build your blog.
There are tons of platforms to choose from. WordPress, Wix, SquareSpace, Blogger, Tumblr, etc. Personally, I would recommend WordPress. It's currently the top blogging platforms, it's super easy to install, configure, and design your site.
WordPress has a WordPress.com version and the one from WordPress.org. The difference between the two is who is hosting your website.
WordPress.Org
WordPress.org is a self-hosted type of platform. It is all yours, complete, functional and you are able to customize everything to your liking. But you will need to buy your own domain and find your own hosting.
This is better suited for bloggers with a background in web development. And this is usually what I would recommend for everyone if you want to take your blogging journey seriously.
PROS
Free and open source
You own all of the data. You are in full control.
Unlimited plug-ins
You can customize to your liking. You can upload different themes or design your own website & create custom themes
You can use tools like Google Analytics
You can monetize your website and place ads
CONS:
You will need to buy your own domain and find a hosting service
You will have to install and configure it by yourself (But don't worry, WordPress has a guide to that and it's easy to follow)
You will have to do the updates and back-ups by yourself
WordPress.com
WordPress.com takes care of all these techie parts. All you have to do is to sign up. However, there's less freedom in customizing your site. If you want to unlock some of the features, you'd have to subscribe to Personal,  Premium, or Business plans.
PROS
Well, it is free. You don't need to pay anything unless you want to upgrade your plan.
Easy to set up.
No need to find a hosting or domain. It's included in the Personal, Premium and Business Plans
CONS:
Free plans don't have a custom domain. You'll need to upgrade.
You can't upload plugins (unless you upgrade to Business Plan)
You cannot upload custom themes
They will place ads on your website but you don't make any money from it
Limited space for your website. In WordPress, you have a limit of 3 GB for the free plan.
Step 4 – Choosing Your Web Host
If you have chosen a WordPress.org platform. Then you will have to upload your own website from a hosting company. Again, there are tons of them out there. Different blogs would also tell you different lists of which hosting services is the best.
I've tried several hosting services and here are some of my favorite picks.
Not only NameCheap offer a cheap domain registry, but they also offer affordable hosting services. They specifically have a WordPress hosting option but I prefer their shared hosting options.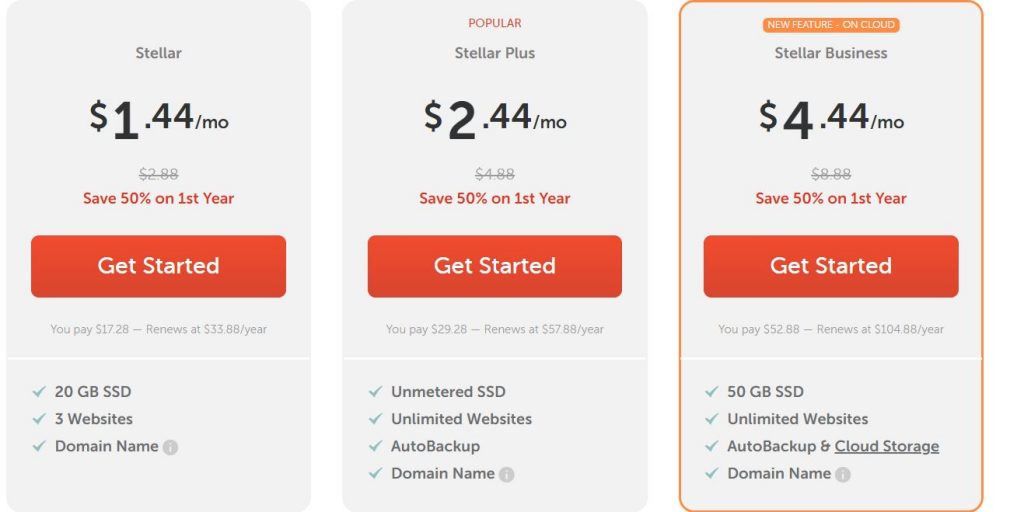 I've been using NameCheap hosting for about a year now and so far, no complaints. It's extremely smooth and barely have downtimes.
Hornhost offers both domain and hosting services. This is really a good option for new bloggers. They are extremely affordable and they only cost as low as $1.00 dollar a month!

GoDaddy is a popular choice too.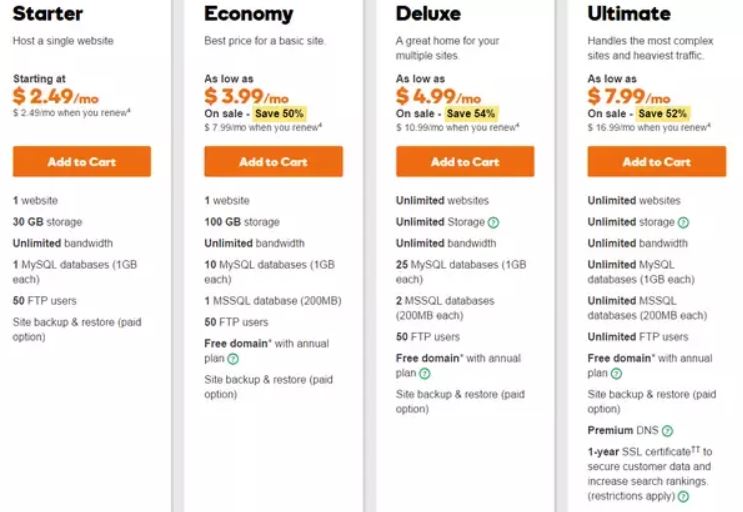 Step 5 – Your Blog Design
When it comes to your blog's design, there are plenty of options out there for you.
Free and Premium Themes
In WordPress, there are tons of free themes to choose from. You can get it by going to your dashboard, hover on the Appearance tab > Themes, and click Add Theme. You can also upload themes yourself. Some of the popular websites to get WordPress themes are WordPress.org, Theme Forest,  Elegant Themes, and Just Free Themes.
If you find the free themes generic, there are also affordable premium templates out there. If you are not-so-techy and don't want to deal with too many details, getting a template is perfect for you.
Website Builders
There's also website builders and drag and drop options out there which makes it easier when it comes to designing your website. Though I would personally not recommend it because it is extremely limited when it comes to customizations. I would only recommend this for landing pages.
Here are some of the excellent website builders for WordPress:
Custom Theme Development
If you are detail-oriented and very specific with want you want on your website, then a custom theme is perfect for you.
If you have a little bit of budget for your blogging project, you can even hire a Web Developer to do it for you. You can even request specific features and functions. But if you have a little bit of background in web development, this will be easy for you.
Note: There are two important things that you need to consider when it comes to your blog's design. Mobile Responsiveness and User-Friendliness. You'll want to make sure it is easy for readers to navigate through your site, easy to skim, and that your blog is functional in different devices.
Once you've finished the steps, Congratulations! You now have successfully created your very own blog!