8 Natural Remedies for Oily Skin You Can Find in Kitchen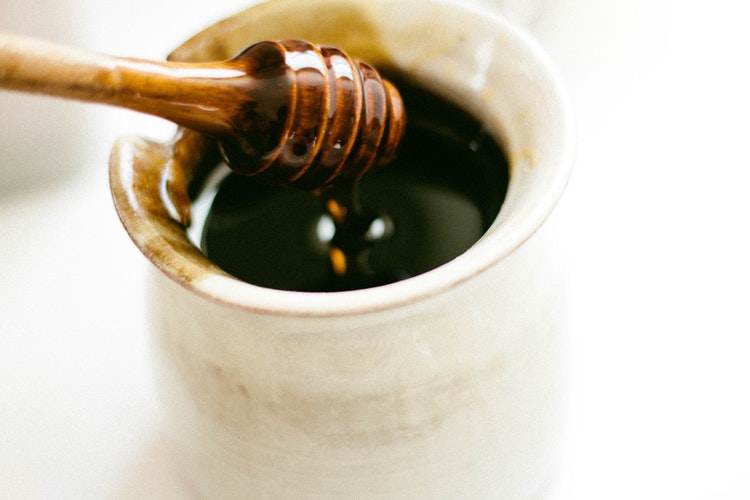 Oily skin is a problem that most women have. Having oily skin is a result of overproduction of sebum from sebaceous glands which is most likely caused by genetics, hormonal changes or even stress. Although having oily skin isn't that bad since it helps protect and moisturize your skin, too much of it is not. It can lead to having clogged pores and acne.
Many women would spend a fortune for facials treatments, masks and even trying to find the best cleanser, the best toner and the best moisturizer that works well for their oily skin. But if you are thrifty and resourceful, you don't have to go to derm clinics or buy the most expensive skincare product for your face. You'll be surprised that most of the ingredients used in your cleansers, toners and even moisturizers can be found at your kitchen.
Honey – Honey is best known for its health benefits. But it is also good for your skin. It helps keep your skin moisturized and its antibacterial and antiseptic properties can contribute to eliminating acne. It also removes excess oil in your face. However, you should use natural honey instead of processed ones. You can use it as a cleanser by gently rubbing it in your skin and leaving it for about 10-15 minutes to open up your pores and wash it with cold water.
Apple Cider Vinegar – This magic ingredient works like a charm. Apple Cider Vinegar has antibacterial and antifungal properties that help eliminate bacteria and removes toxins in your face. It also has hydroxy acids that remove dead skin cells to reveal a refreshed and glowing skin. You can dab apple cider vinegar on a cotton ball or cotton pad and apply it in your skin in a circular motion.
Lemon – Famous for many health benefits and often used as an ingredient to meals, known for its aid in weight loss and who doesn't love a glass of cold lemonade during summer? Lemon is known for having vitamin C and citric acid to help brighten and lighten your skin. It is also good for a blackhead treatment, just squeeze lemon juice and dab it to your affected area. Lemon is also used in bleaching darker areas like your pits or inner thighs. But it works best if it is mixed with baking soda to make a paste and just rub it in your skin.
Egg – The white part of the egg is known for its astringent properties. It also helps tighten your pores and avoid wrinkles. Just crack an egg open, separate the white from the yolk. Mix until you've created a foamy texture then just dab it on your face. Wait for about 10 minutes and you'll feel the egg tighten your face (instant botox! Haha!) then wash off. What about the yolk? It also happens to be a good natural moisturizer. Just dab it on your face like what we did in the white part. Wait for it to dry before you wash off.
Did you know egg white is also a good shampoo? Protein helps strengthen your hair and keep it shiny! Try it!
Cucumber – Cucumber is no stranger to skincare. The most popular use of cucumber is to calm your puffy eyes. Just slice two circles of cucumber and let it rest on your eyes. Cucumber contains vitamins A and c, potassium and sulfate. It is also good for treating sunburns and irritated skin.
Yogurt – Not only it is good for digestion, regulating bowel movements and good for your bones, yogurt can also be beneficial in your skin. Yogurt contains lactic acid that makes it a good exfoliant and moisturizer. Applying yogurt in your skin can lessen the visible blemishes and imperfections in your face. It can also reduce fine lines, tighten pores and can also act as an anti-aging ingredient to prevent wrinkles.
Tomatoes – Another popular ingredient for its multiple health benefits. It is rich in vitamins A, C, and even Vitamin K. Tomatoes has lycopene which can serve as an anti-oxidant. It can also help reduce cellular damage. Tomatoes are also known for its astringent properties, helps reduce acne, shrink pores and keep it hydrated and moisturized.
Witch Hazel – Another natural ingredient with medicinal and even skin care properties. It is used for soothing inflammations, reducing skin irritations and cellular damage. Also best known for reducing acne and shrinking pores. Witch hazel as an ingredient can often be found in many skin care products such as facial washes, facial mists or even toners.
One response to "8 Natural Remedies for Oily Skin You Can Find in Kitchen"