How I Traveled Solo in Taiwan for 5 Days with 15k All-IN Budget + Itinerary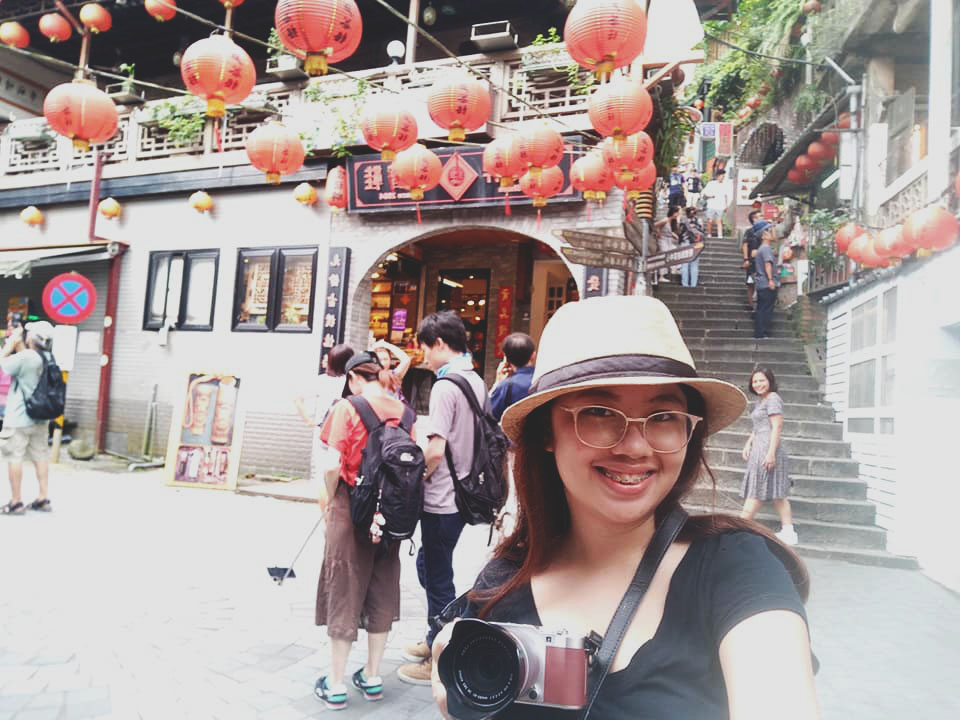 I traveled solo to Taiwan for 5 days with a budget of Php 15,000 ($293 USD) ALL-IN. Yes, you read that right! ALL-IN, including airfare, food, and accommodation. So if you are a first-time international traveler, Taiwan is actually perfect for you. The country has a top-notch metro system that is easy and convenient even for non-Chinese speaking travelers.
Though it is small, Taiwan is home to beautiful nature parks, hiking trails, incredibly cheap yet amazing food, bustling night markets, and architectural landmarks that will wow you. Taiwan is Currently Visa-Free for Filipinos They recently just extended it until July 2020. Yet, another reason why you should add this to your travel bucket list!
When to Visit Taiwan
You'll want to avoid the Typhoon season during June-October. Summer season June-August can be crazy hot and humid just like Manila! January-February is mostly peak season where accommodations and fares are more expensive due to the Chinese New Year. So you must also try to avoid that.
According to my research, the best time to travel in Taiwan is during Fall or Spring Season (November-April). December is also okay due to the cooler temperature.
How to Get to Taiwan
Fortunately, I was lucky to find a Php 4,000 round-trip ticket (Manila to Taipei & Taipei to Manila) from Cebu Pacific. I booked it roughly a month before my trip. Make sure to include travel insurance from Travelsure which only costs around P298 pesos!
During my travels, I find it cheaper when you book at least a month before your scheduled trip. And the best prices are around 3 months before the trip!
I would suggest preparing at least Php 4,000 – Php 6,000 pesos for your airfare to Taiwan.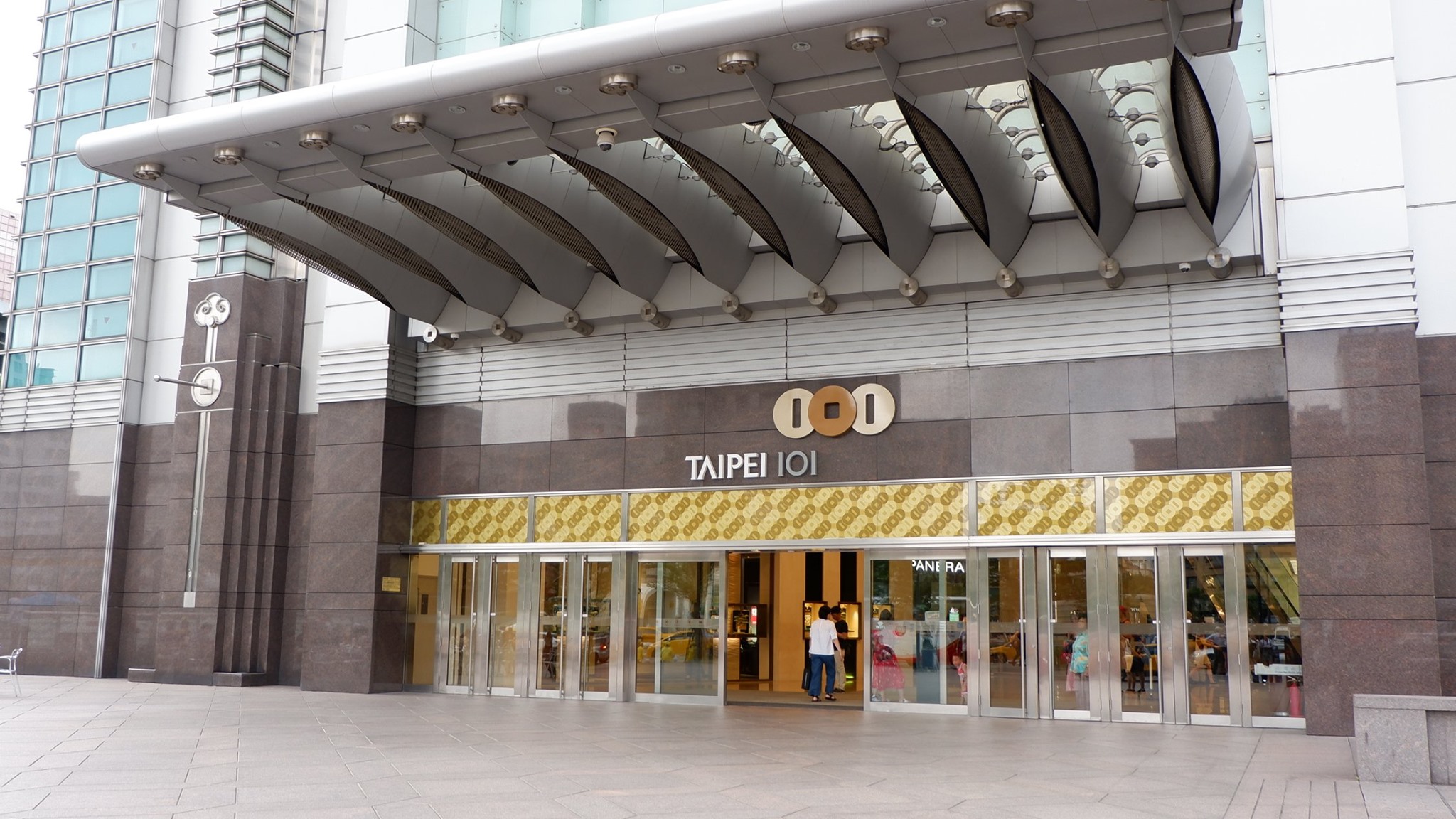 Book Flight Tickets From Manila to Taipei Here
Where to Stay in Taiwan
I find it easier to go to places when you are staying in any nearby MRT stations. You'll be able to go anywhere to the airport and all the tourist spots around Taiwan. Choose a location near Taipei Main Station or Ximen Station.
I booked a 1 bedroom with shared bathroom through AirBnB and it cost me Php 3600 for a 5-day stay in Datong District which is 8-minutes away from Taipei Main Station. I find AirBnB accommodations a lot cheaper (Get a Php 2000 discount from AirBnb here!). However, booking through Agoda or Booking.com is also a good option to find affordable accommodation.
Affordable hotels in Taipei costs around Php 1,000-Php 3,000 per night. Hostels can be as cheap as Php 500 – Php 1,500 per night. If you are going for an affordable option prepare at least Php 3,000 – Php 6,000 for your accommodation.
Taiwan Currency and Exchange
Taiwan's currency is called New Taipei Dollar (NTD). The exchange rate of 1 NTD to PHP is  Php 1.65.
Exchange your money through the airport or banks to get better rates. During weekends, the banks are closed and the exchange rate outside the airport is more expensive. You may also withdraw through ATMs scattered across Taiwan but you may get charged for each transaction. If you are bringing a credit card, make sure to also inform your bank that you will be traveling abroad to avoid any issue.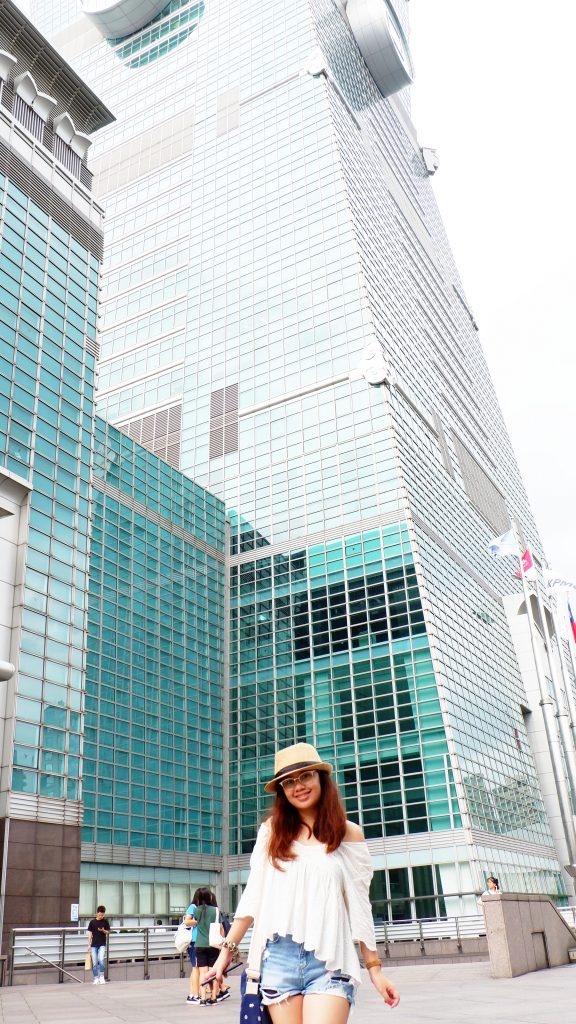 Taiwan Must-Haves for Traveling
I booked through KLOOK  so I can have an easy and hassle-free experience during my travels.
Pocket Wifi or 4G Sim
One of the most important things that you'll need in Taiwan is an internet connection. It will help you navigate through places, upload pictures in social media and help you stay connected with your friends and family.
Rent Your Pocket Wifi Here
Alternatively, you can get a sim card with a 3-day, 5-day or 7-day plan. The internet connection is surprisingly fast and efficient so you won't have to worry about anything.
Get a Taiwan Sim Card Here
Taipei EasyCard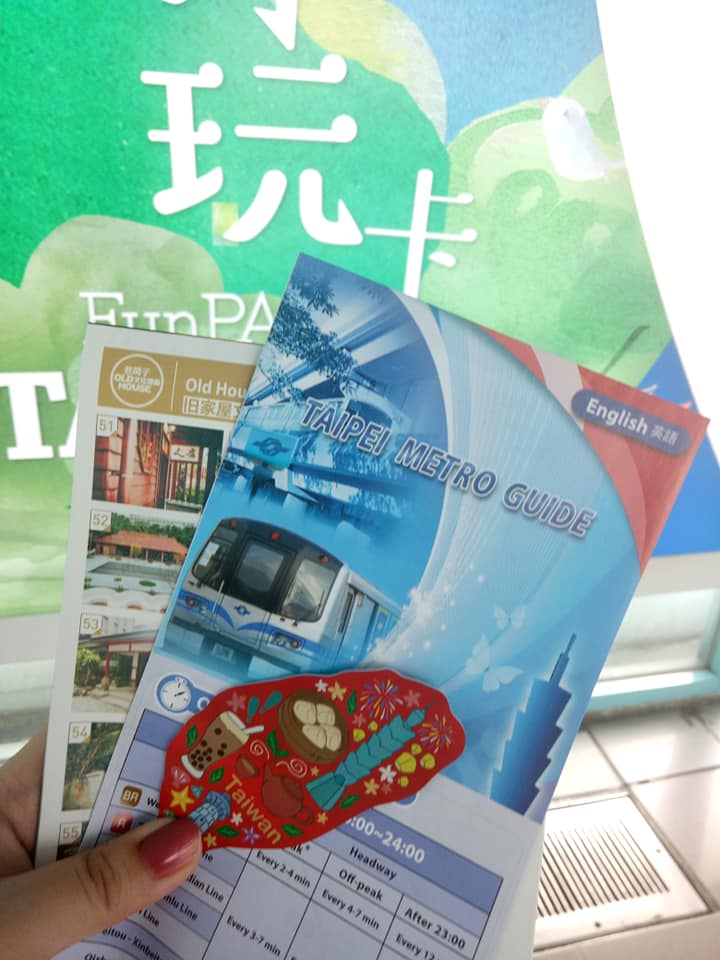 I highly recommend getting the EasyCard here in Taiwan. This small card enables you to hop-on and off on buses, MRT stations, taxi cabs, you-bikes, convenience stores and paying for entrance fees in tourist spots in Taiwan. Just top it off with money in any convenience store and you are ready to go.
I would suggest putting at least 600 NTD in your easycard. It should be enough getting to places for 5 days in Taiwan.
Get Your Taipei Easycard Here
Get Your Easycard + 4G Sim Card Here
How to Get Around Taiwan
Taiwan's MRT
Taiwan's MRT system is one of the best, cleanest, fastest, and most efficient train system that I've ever seen. It is fairly easy to navigate through places as the signs have English translations. You can get almost anywhere in Taiwan using their MRT. Make sure to get your Easycard for a hassle-free ride so you no longer have to get tickets every time and also I notice whenever I use the EasyCard, I get around 10% discounts.
If you are coming from Taoyuan International Airport before 11 pm, you can walk through the Airport MRT, ride and arrive at any station like Taipei Main Station or Ximen Station. It costs around 160 NTD or Php 263 from the Airport MRT to Taipei Main Station and vice versa. No need for a private car transfer from the airport or taxi cabs to your hotel!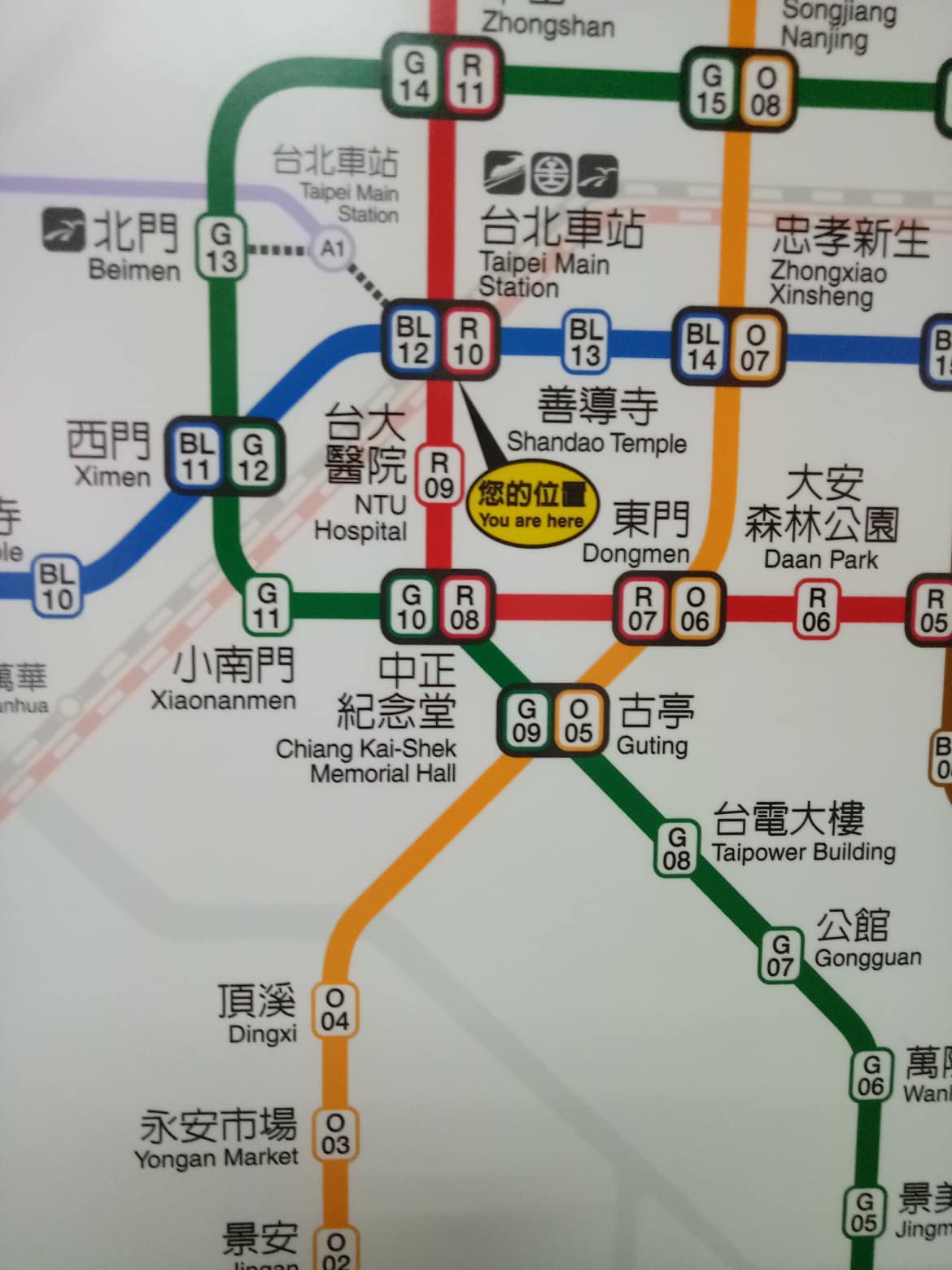 Their MRT also has lockers to store your belongings. It only costs around 50 NTD for 3 hours. I found it very useful after checking out of my Airbnb room and still have plenty of time before my flight. I just stored my luggage, kept the passcode and walk off.
Yellow Taxi Cab
Surprisingly, taxi cabs are not that expensive. They are everywhere so it will be easy to find them and get a ride. They will usually stop by you if the drivers feel that you need a ride. The taxi cabs are metered, the fare starts around 70 NTD or P115.
Tip: Make sure to have the Chinese translations of the places you want to go to since not everyone can speak English.
Hop-on and Hop-Off Bus
Double-decker hop-on and hop-off buses frequently roam the road. It is really easy to spot one on stations and ride. You just need the passes. a 4-hour pass is 470 NTD or Php 445 and a 24-hour pass is 540 NTD or Php 889.
Get Your Bus Pass Here
You-Bikes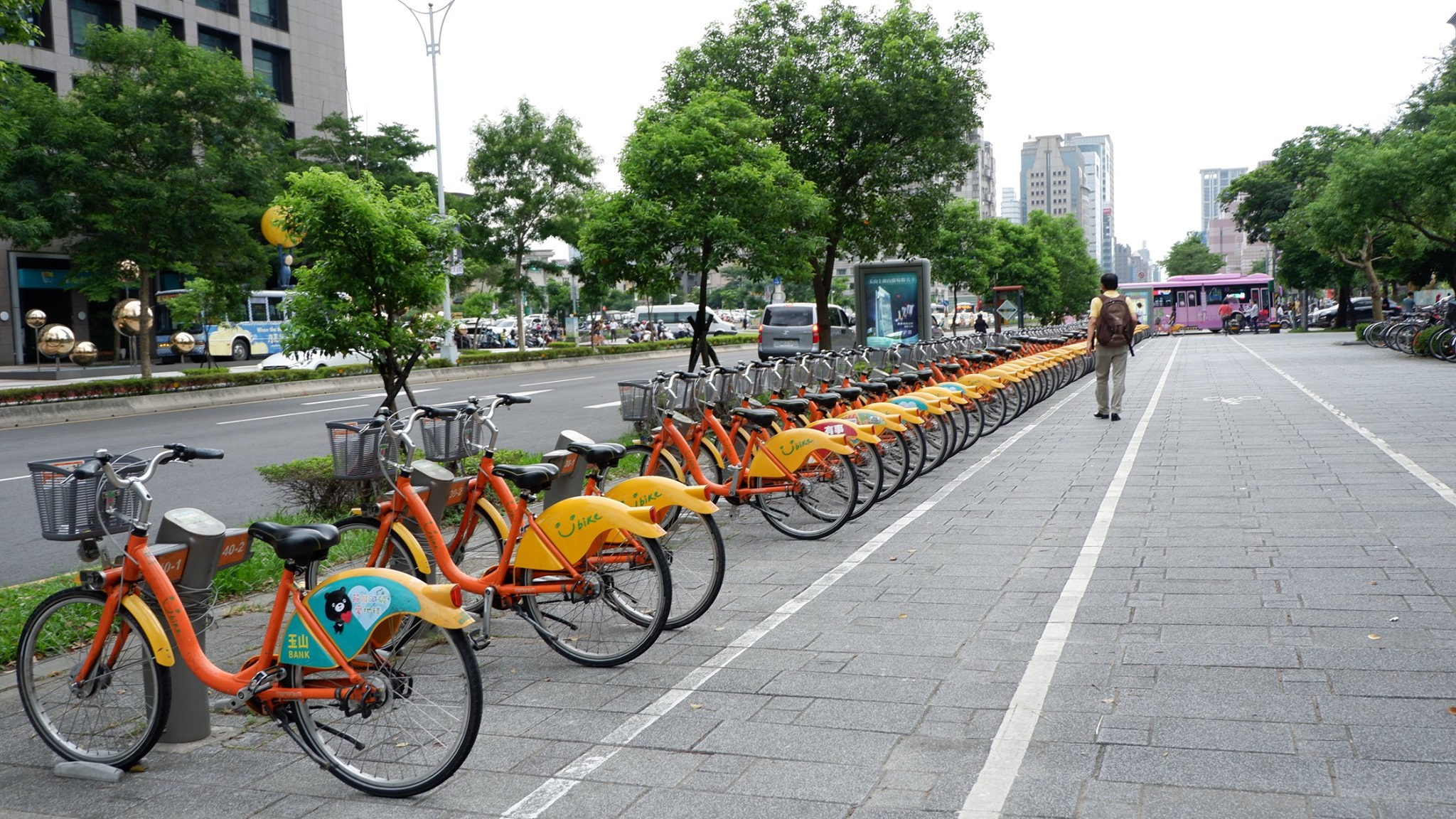 You-bikes are scattered around the city. It's pretty easy to find them anywhere. You will need a Taiwanese sim card and an EasyCard in order to use a you-bike. Here is a detailed guide on how to use You Bikes.
It costs around 5 NTD or Php 8.23 for a 30-minute ride and an 8-hour rental is around 40 NTD or Php 65.86. It is a pretty cheap, fun and exciting way to explore the city.
Taiwan Must-See Places
Day 1 and 2 – Tour Around the City
I did a DIY tour around the city and so can you. You can easily go to these places through MRT stations. Most of the stations are named after the tourist spots like the Chiang Kai-Shek Memorial, Taipei 101 and Shilin. But if you don't feel confident, you can book a FREE WALKING TOUR from Klook. It is completely free but you'll just have to give a tip the tour guide.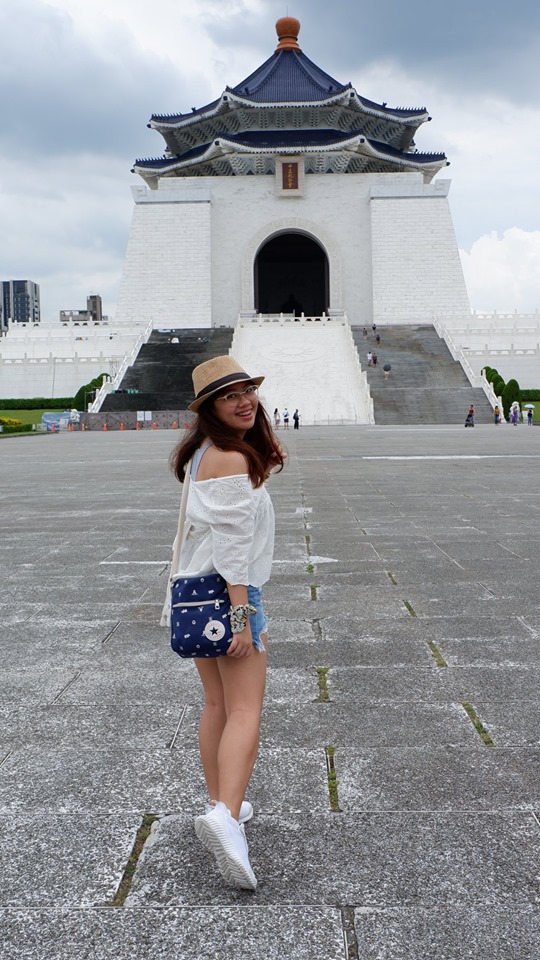 Chiang Kai-Shek Memorial
National Palace Museum (Entrance Fee: 350 NTD or Php 576)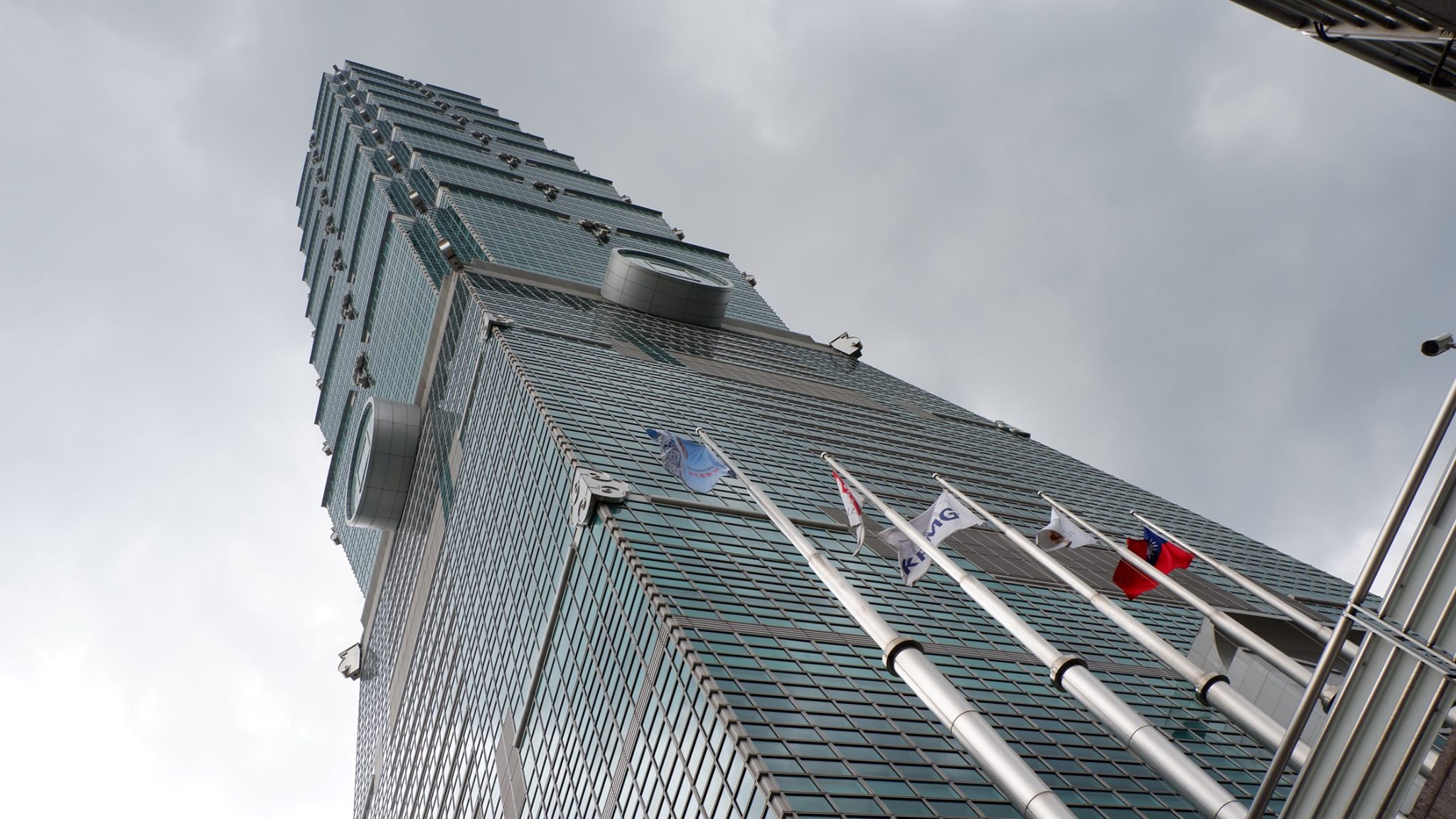 Taipei 101 (Entrance Fee:

600 NTD or Php 98

7)
Taipei Zoo (Entrance Fee: 60 NTD or Php 98)
Maokong Gondola (Fare: 1 stop 70 NTD or Php 115, 2 Stops 100 NTD or Php 164, 3 Stops

120 NTD or Php 197

)
Elephant Mountain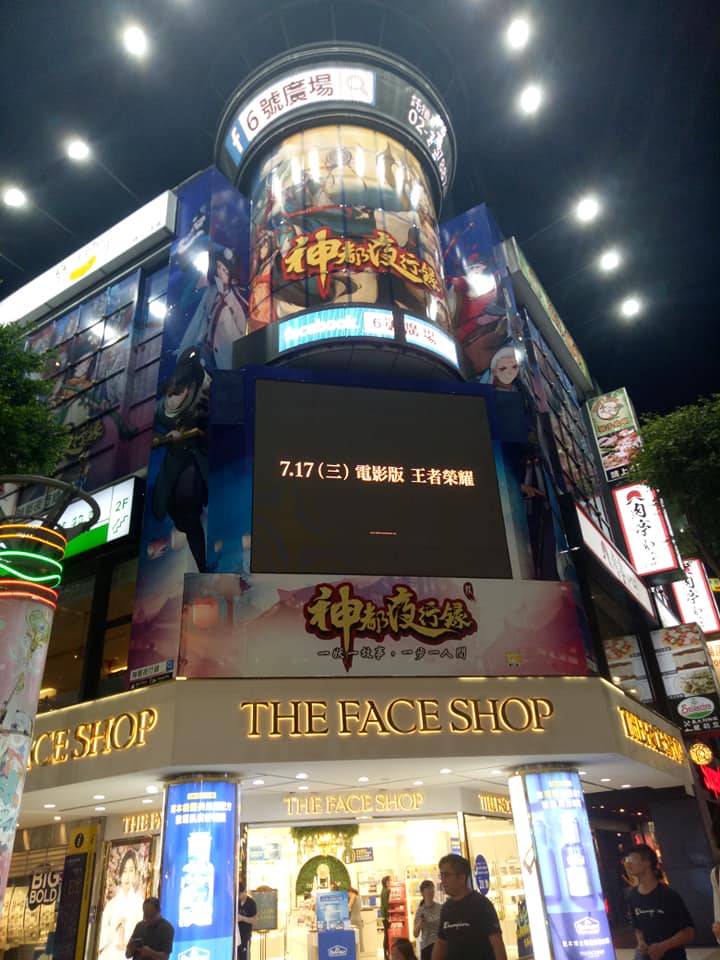 Ximending Shopping District
Shilin Night Market
Ningxia Night Market
Day 2 and 3 – Northern Coast Tour
Since the Northern Coast is not in the city, I decided to join a day tour from KKDAY. It covers Yehliu Geopark, Shifen Old Street, Shifen Waterfall, and Jiufen Old Street. The tour only cost Php 845 or 520 NTD or 16.55 USD. However, it does not cover all the entrance fees and food. Only the roundtrip transfers and tour guide.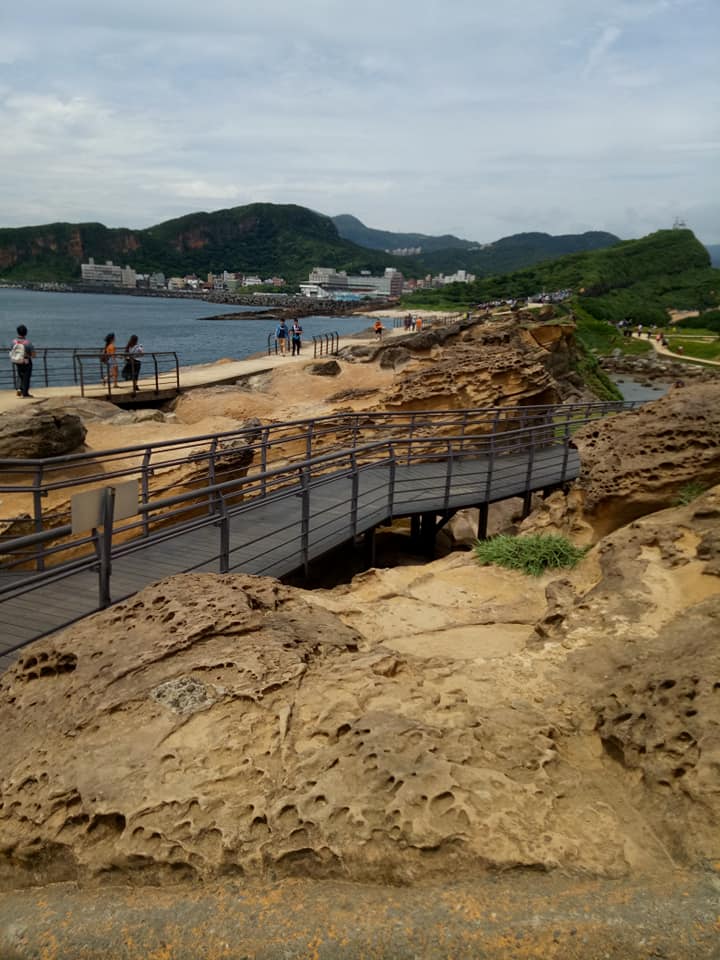 Yehliu Geopark (Entrance Fee: 80 NTD or Php 130)
Shifen Old Street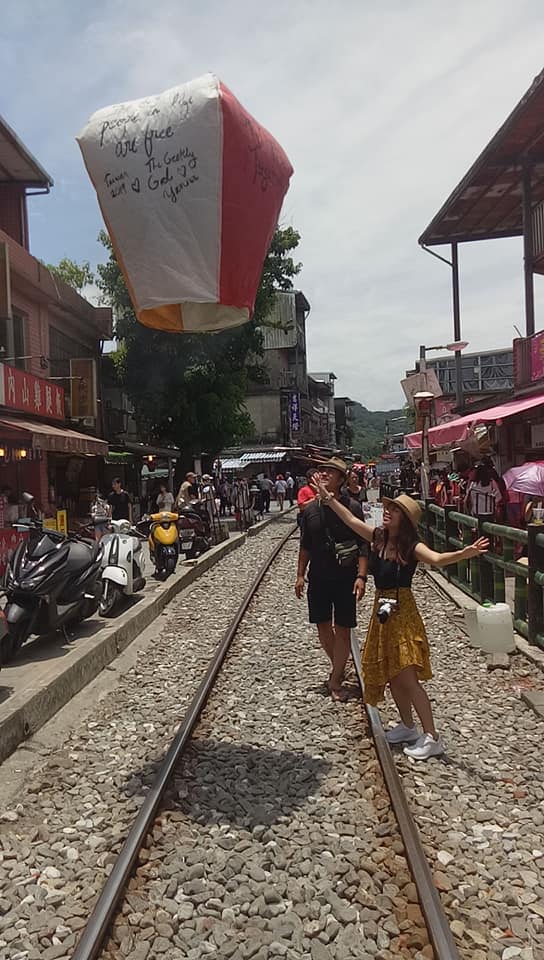 In Shifen, you can write on your own sky lantern. A single-colored lantern costs 150 NTD or Php 246 and a multi-colored one is  200 NTD or Php 329.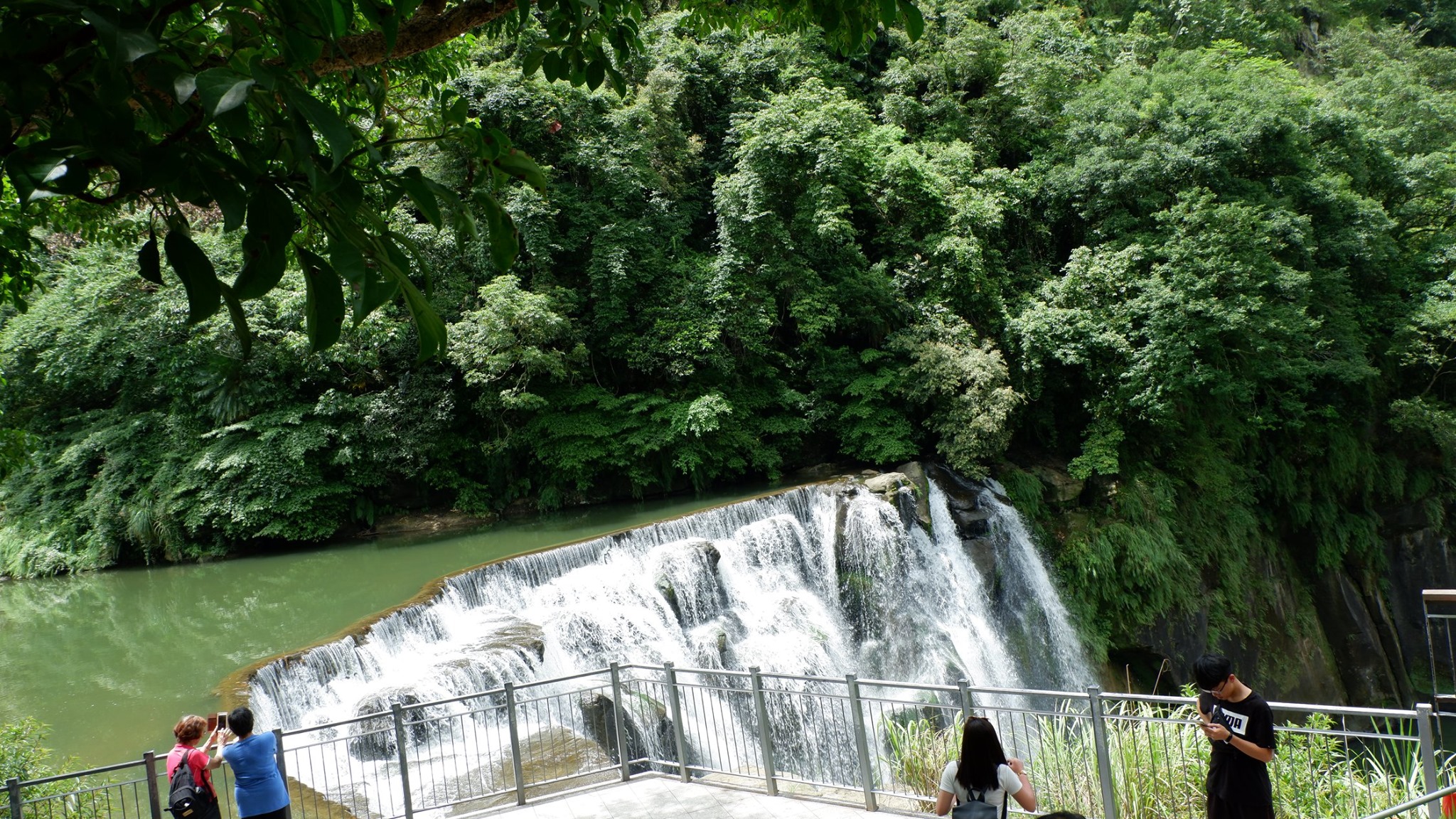 Shifen Waterfall (Entrance Fee: 80 NTD or Php 131)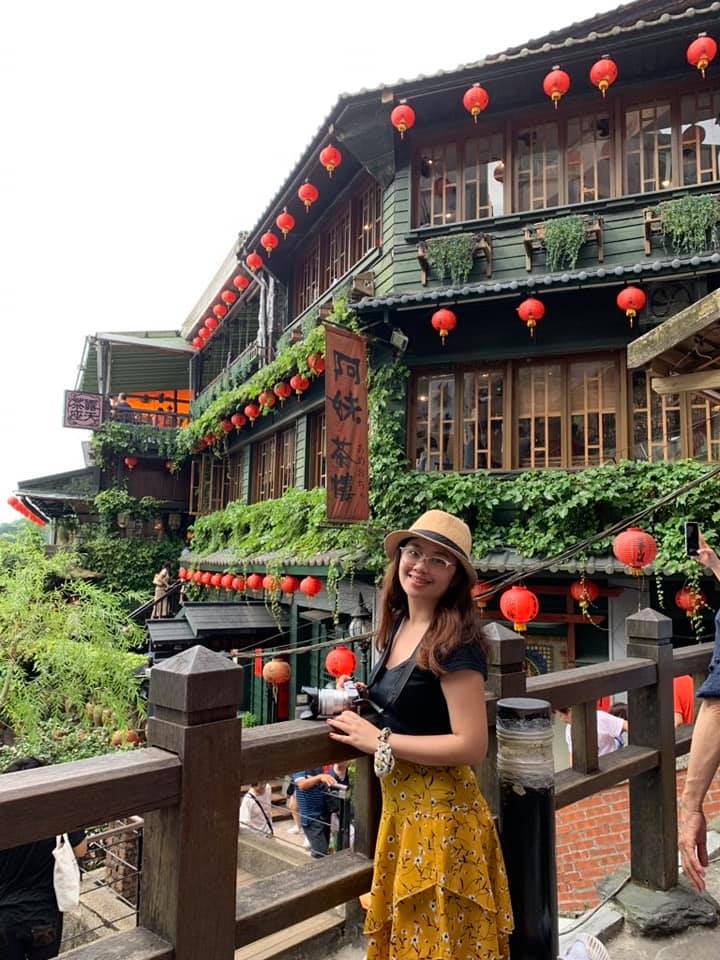 Our tour guide Amy was very active, funny, attentive and very helpful. She will tell you about the history and culture of each place, she will also guide you on the best places to eat, must-try foods and where you can buy the cheapest souvenirs.
You can also book a Northern Coast Tour from Klook.
Get Your Northern Coast Tour Here
Day 4 and 5 – The Colorful Taichung
From Taipei Main Station, you can ride by TRA and it cost about 241 NTD for standard and 375 NTD for Express. The journey will take about 2.5 hours to 3.5 hours. You can also take the High-Speed Rail which is more expensive. 670-750 NTD for Standard to 965-1060 NTD for Business Class.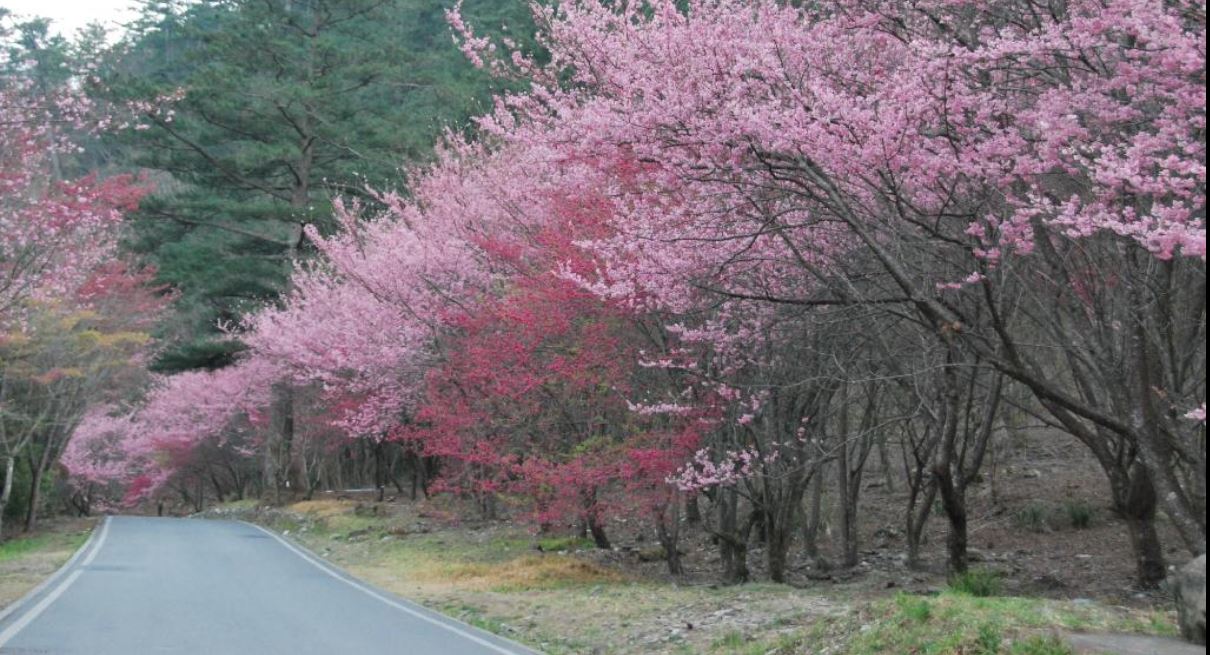 Wuling Farm (Entrance Fee: 130 NTD or Php 214)
Zhongshe Flower Garden (Entrance Fee:

120 NTD or Php 197

)

Summary and Breakdown of Expenses
Airfare
Php 4,000 – P6,000
Transportations
600 NTD or Php 987
Accommodation
Php 3,000 – Php 6,000
Food
Food in Taiwan is extremely affordable. Here is a guide of must-try foods in Taiwan. A meal for one person can cost about 100 NTD / Php 164 – 200 NTD / Php 329. Depending on how thrifty or how hungry you are, you might spend about 300 NTD / P439 to 600 NTD / Php 969 per day or even less!
Prepare at least Php 2,000-Php 2,500 for food in 5 days.
Activities and Entrance Fees
Pre-booking the tickets can get you as much as 10%-20% discounts. I mostly book them through KLOOK.

If you are going to visit all the places I listed above, prepare at least Php 2,500 – Php 3,000 for your entrance fees to all the tourist spots I mentioned.
Souvenirs
Here is a detailed guide on what kind of souvenirs and snacks you can bring back from Taiwan. An estimated budget of P1,000-2,500 should be enough to bring to your family and friends.
Total Cost
I actually spent around Php 14,800 during my 5-day stay in Taiwan. If you follow my guide and expenses breakdown, this should cost you about Php 12,500 to Php 18,500. It all depends on how you are going to manage your finances. But a Php 15,000 all-in budget to Taiwan? Definitely doable!
4 responses to "How I Traveled Solo in Taiwan for 5 Days with 15k All-IN Budget + Itinerary"