Batangas Adventure: Beach, Water Sports and Inflatable Park in The Seashore Beach Club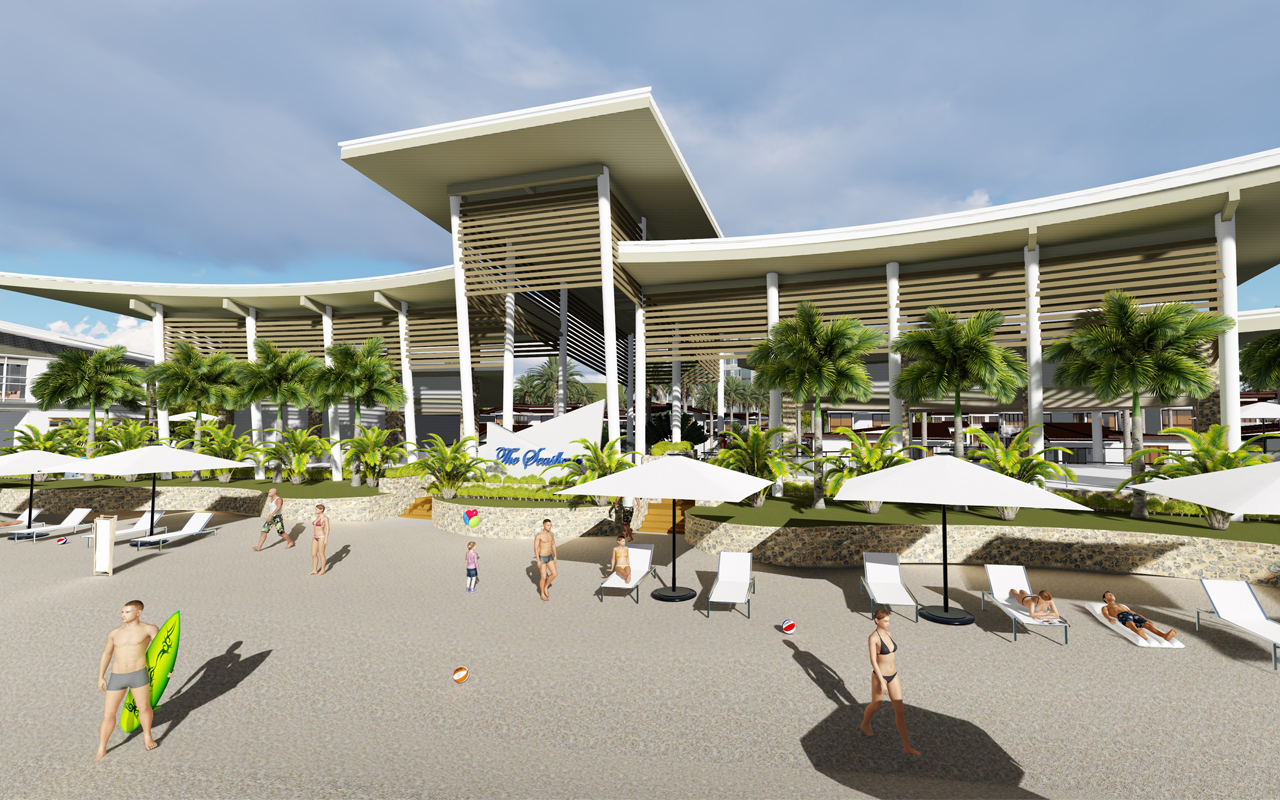 Batangas is one of the quickest getaways from Manila. It is also known for having tons of beach resorts where you can relax, unwind and enjoy the salt water alone or with your family and friends.
If you are looking for some fun and adventure or pure relaxation and unwinding, get a load of The Seashore Beach Club because they offer both.
The Seashore Beach Club
The Seashore Beach Club is located in San Juan Batangas. The resort is rather newly built and some of the constructions are yet to be done. Nevertheless, the resort is cozy, fresh, clean and ultimately relaxing. The perfect place to remove all your stress and frustrations. They also have several infinity pools and restaurants, reclining chairs for sunbathing, specially designed cabanas for accommodations, spa and a mini-gym. Basically, everything you can ever need.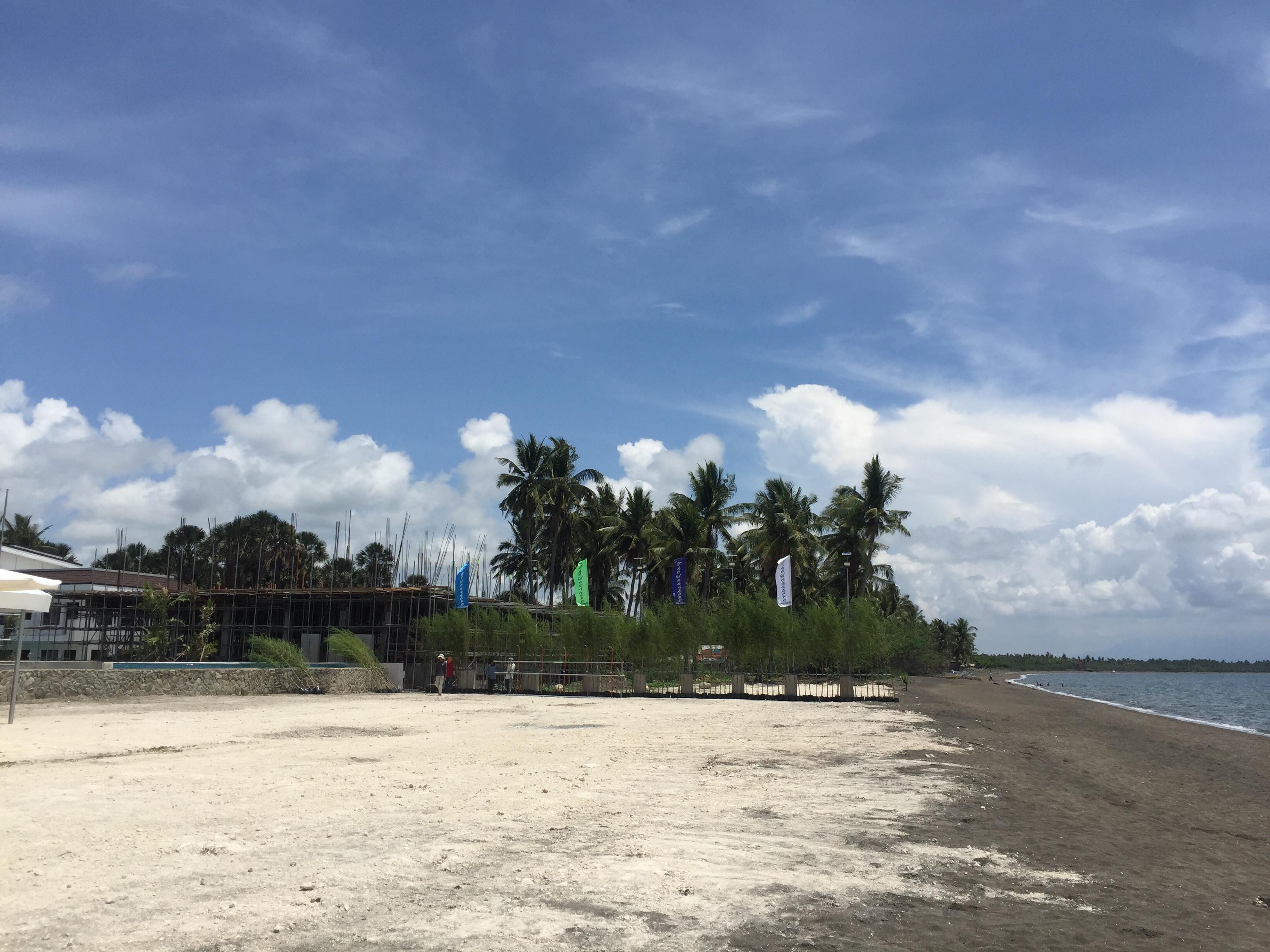 But if you are looking for fun and adventure, they also offer various kinds of water sports. This includes speed boat, kayak, diving, jet ski, banana boats, parasailing, paddle boards, hoverboards, snorkeling and lots more. But the best attraction they have so far is their inflatable park!
Aqua Play Inflatable Adventure
It is a 40-meter floating, an inflatable playground where you can release your inner child. Their floating attractions will surely keep you up to your toes and make you feel that adrenaline rush. You need to fully exert force in order to complete all the obstacles. Plus two giant slides are there waiting just for you!
So bring your go-pros or waterproof cameras to capture all the memories while playing inside. And don't worry, a life-vest is always included! So if you can't swim, you are still totally safe!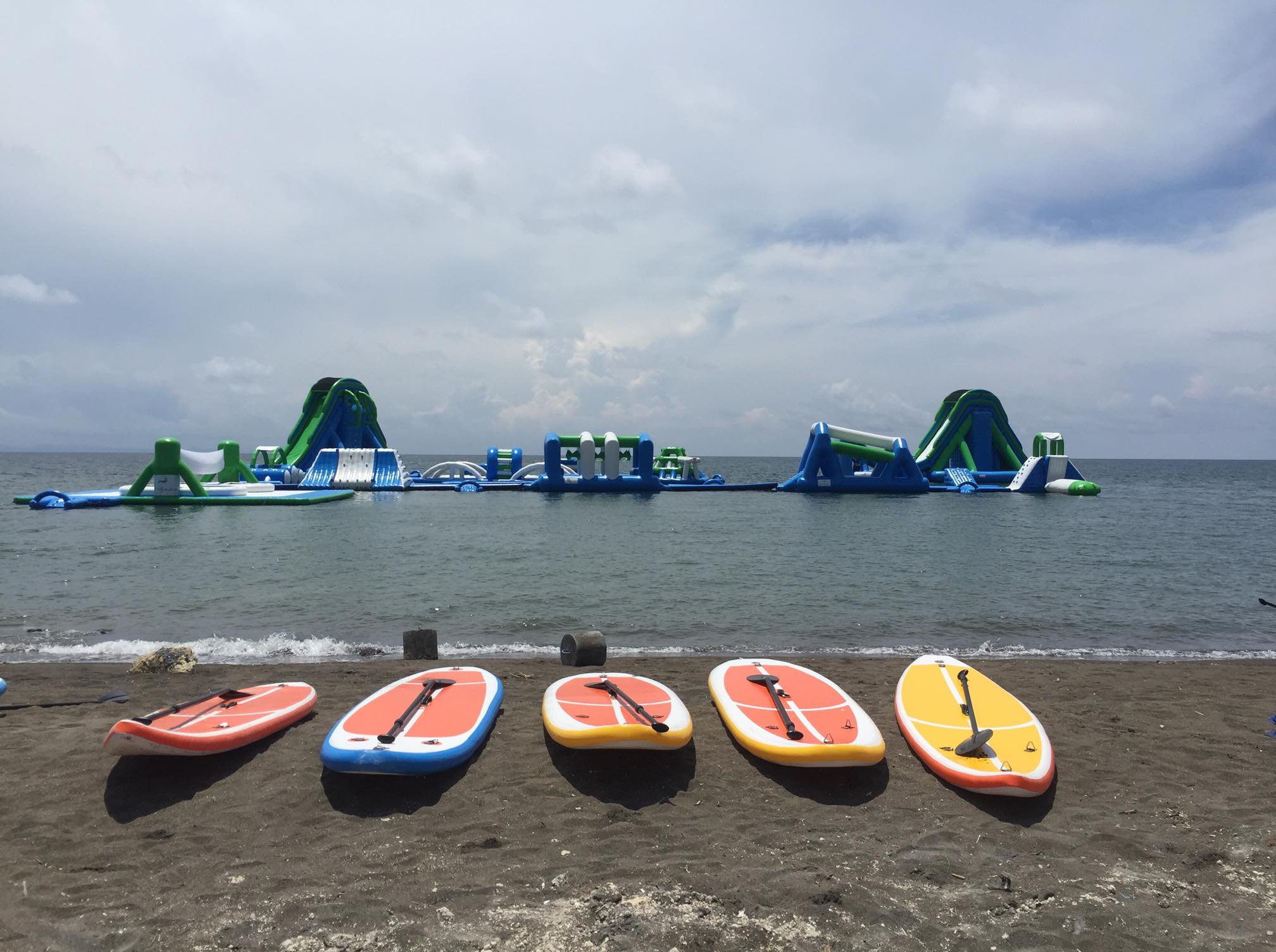 RATES:
₱500 – Use of Inflatable Adventure Park.
₱888 – Use of Inflatable Adventure Park with use of kayak, pool, and  lunch
₱1488 – Unlimited use of Inflatable Park with use of Kayak, Pool, and Lunch
Chopper Experience
If you've always wanted to ride on a helicopter, The Seashore Beach club also has that. Smart Sky travel is affiliated with the club and they will let you experience an exclusive tour around San Juan. The tour is free for the club members but non-members may also avail this.
Club Membership
The beach club strictly only allows members. However, their membership opens a lot of perks when you join! Not only you get access to the facilities but members may also get 10% to 25% discount as well. This includes the water sports, spa, souvenir shops, restaurants, etc. You may get a share of the 30% of the profit from the club's annual net income will be divided to all the members.
Membership is also lifetime and saleable. Members may also get a 20% commission for Referral and lots more. Membership can also be inherited once it is approved by the management. Also, the membership will get you to have the privileges and services in all resort locations.
The Seashore Beach Club are also opening sites around Calatagan, Batangas, Cagbalete, Quezon, Leyte, Cebu, Coron, Puerto Princesa, Palawan, and Davao & Samal Island.
For more information, inquiries
Visit their website: http://theseashore.ph/
Or you may call:
San Juan Office:09975305203, 09292204821
Alabang Office:09562384632, 09292204783