The struggles of commuting to work in Manila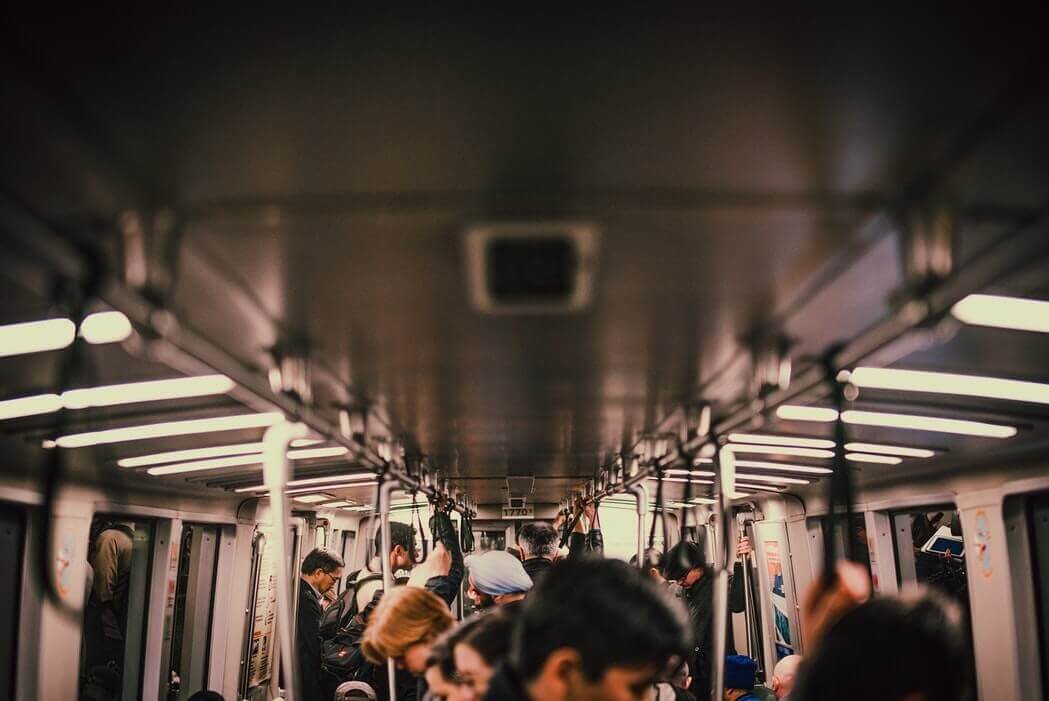 Ever since I got my first job, it has always been a struggle to get the work on time. Nothing could have prepared me from enduring the crazy life of commuting in Manila. Just imagine all the effort you do to look good. You showered, you put on your perfume and you get out of the house looking fresh. But after you got a ride on the bus or train, you get out looking like you fought a 7 year war.
Everyday Dilemma
There's no denying that traffic horrible around Metro Manila (lalo na sa EDSA!) especially during rush hours. I start my daily journey from Boni to Makati. While it should only take about 15 minutes, sometimes it takes about 30 minutes to 1 hour just to get to work. So if your schedule is from 7 am, you'd have to leave home by 6am in order to make sure that you'll be there on time.
During my experience travelling from North to South and vice versa. From Alabang to Makati, it takes about two hours, Quezon City to Ortigas roughly around 1 hour and 30 minutes to 2 hours. Imagine how much time of your life is being spent in commuting. If it takes about 2 hours to get there and another 2 hours to get home, that's 4 hours which is equivalent to 20 hours a week!
Commuting by Jeepney
Jeepney is an option for commuters with a short distance ride. Jeepney is also the cheapest option for commuting. But don't get surprised when the barker would try to squeeze four more people even though the seats are already full. Some jeepney drivers also tend to be reckless and would try to race with other drivers. It can be fun to ride a jeepney but the open air would mean you'll inhale the polluted air.
Commuting by Bus
Bus is also one of the cheapest options in terms of commuting. There are actually three kinds of bus that I have encountered. The air-conditioned bus, the non-ac bus and the P2P (Point-to-Point) bus. However, it can also be a challenge to get there to work. During rush hours, you'll have to compete with hundreds of other commuters just to get a ride to work.
When you see the bus arriving, get ready to be in the first line or else you'll probably not make it. Elbows up and keep your bag close at your sides. Even if you are one of the decent ones who knows how to fall in line, the others are not. So be strong as the other will try to squeeze and push past you. Bus is actually my least favorite mode of transportation. Worse is the conductor would try to fit in 100 passengers along the way, it literally feels like being inside a canned tuna.
The P2P however is the decent one among the three kinds of buses but the fare is twice as much as the normal one. But you are paying for the comfort and the convenience it brings. You are lucky if you live nearby the P2P stations such as malls where they usually pick up and drop off passengers.
Commuting by Train
The train is not a crowd favorite but the others don't have much choice. In rush hours, the lines in LRT/MRT can be a chain reaching even the outside of the station and it can take 2 hours before you can even get a ride. Like the bus, passengers are jammed together but the good thing about it is there is no traffic at all. But you are unlucky if the train suddenly stops walking and you'd have to walk on the rails. Yikes!
Other Alternatives
Grab
This is probably the most comfortable yet the most expensive option. Booking a ride is extremely easy, just start up your app, put your pick up and destination and you are done. But it can cost you 200-300 pesos per ride, even higher when there is a high demand. Grabshare is another option in order to save some more but you'll have to share the ride with someone else. The only problem is you don't know when you will arrive in your destination or how long will it take to pick up and drop off the other passenger or who gets to be dropped first.
But what's good about grab is they pick you straight from home and drop you off on the exact location that you want. You'll still get on the office looking fresh. So if you have some spare and you want comfort on your daily journey to work, this might be the perfect option for you.
Angkas
Just like Angkas, book your ride and wait. Angkas has been one of the favorite mode of transportation for other people. It's fast and not as expensive as Grab. It only costs P50 for the first two kilometers and an additional P10 for the next kilometer. However, there are risks in riding motorcycles. You know as well as I do that motorcycle accidents are frequent in roads and highways.
Carpool
I recently discovered the app Wunder and it has been heaven sent for me. They match car owners with passengers going on the same route. They also allows scheduled rides. It is also not as expensive as grab. From my home to Makati, the ride costs around 50-80 pesos. Not bad, huh? You also earn cashback each ride which you can save and use for your future rides!
However, the app does not allow multiple seats. You also have to book in advance since it is not instant like Grab or Angkas. You also have to wait for the drivers to accept your requested ride and adjust in the time and the pick up place. But hey, it is better than nothing!
Ever since I discovered Wunder, this has been my main mode of transportation. I was lucky to discover that a lot of office workers who drives goes to the same area. Since then, my commuting life has been easier. I never have to feel the stress of getting to work in time again.
Get 100 peso in Wunder if you sign up here!