Mango Tree: Authentic Fine Dining Thai Restaurant in Manila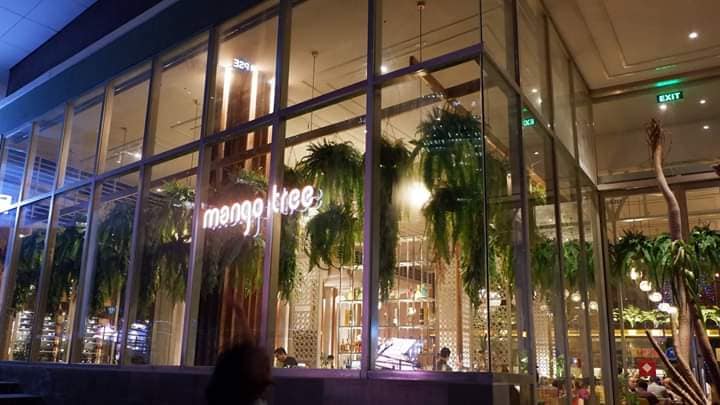 Thai food is probably my favorite kind of cuisine due to its big bold flavors that satisfy my palette. Sweet, sour, spicy, just the harmony of tastes is what makes me love it. One of the best Thai restaurants in Manila is Mango Tree in BGC. Mango Tree is an international restaurant chain originating from Thailand.
Mango Tree's Ambiance
To celebrate my upcoming 21st birthday, I took my family to eat here since we all love Thai Food. At first glance at the restaurant's exterior with the mirrored walls, you'll know that the place looks quite fancy. Definitely somewhere you would want to dress up, celebrate and eat for pleasure. Though good thing is they don't enforce a dress code.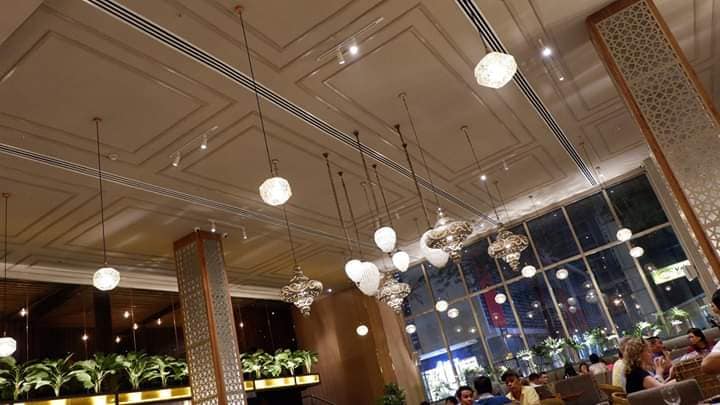 The inside is incredibly spacious so I wouldn't worry about booking a table. Though it's best to book in advance to make sure you get one. The bright hanging lamps, the decorative plants, and the wooden decorations and the abaca furniture are exquisite. It has an overall relaxing ambiance, the perfect place for fine dining.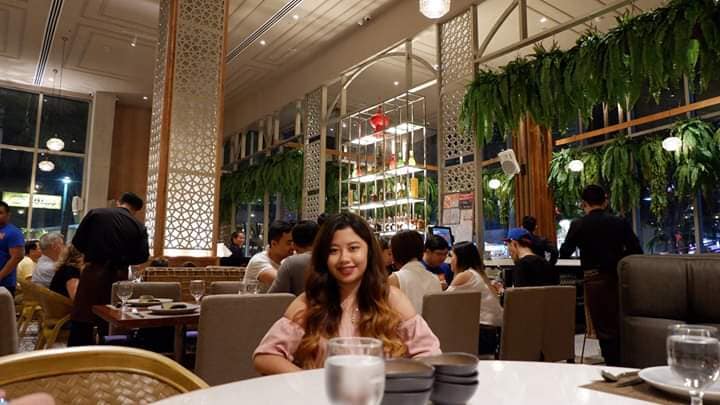 Purist and Adventurist Choices
The menu consists of two choices since Thai food is complex. It all applies to appetizers, soup, salad, and the main courses. There Purist option for those who have refined taste buds and there are the Adventurist options for those who want to take their meal to the next level.
We ordered a Green Mango Salad (380 php) for the appetizer which consists of green mango, bird's eye chili and roasted peanuts. It was absolutely perfect.
We had the Tom Yum Prawns (520 php) for the soup. I always look for Tom Yum whenever I go to a Thai Restaurant. Their Tom Yum is creamy and at the same time spicy but the level of spicy is not overwhelming. I love how harmonious the flavors are together.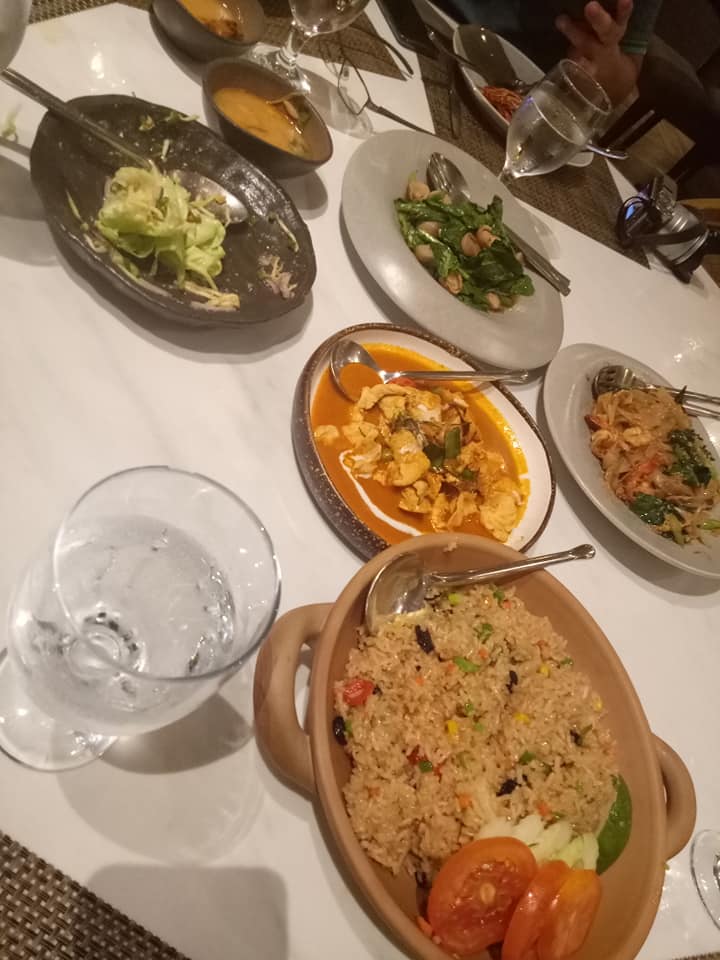 For the main dish, we had the Stir Fried Pork with Holy Basil (520 php), Stir Fried Kale (380 php), Panang Curry Mixed Vegetables (520 php) and Khao Kloo Kapi Shrimp Paste Rice (480 php).
And of course, a proper Thai food experience is not complete without Pad Thai. We ordered the Pad Thai with Prawns that cost 480 php. We also ordered a Tri Colored Sticky Rice with Mango (320 php).
Why You Should Eat Here
Though it is a little pricey, it is definitely worth it! The restaurant had an excellent customer service. The servings of the dishes are quite huge and good for sharing (2-3 persons). We ordered quite a lot and we are 6 people so we even got a take home from the left-overs. Haha! Do not waste any food. Every single lentil counts.
I highly recommend Mango Tree. I might even say that it is so far the best Thai Restaurant in Manila that I've been to. I will definitely come back here again.