Sweet Sanrio Treats in Hello Kitty Cafe, BGC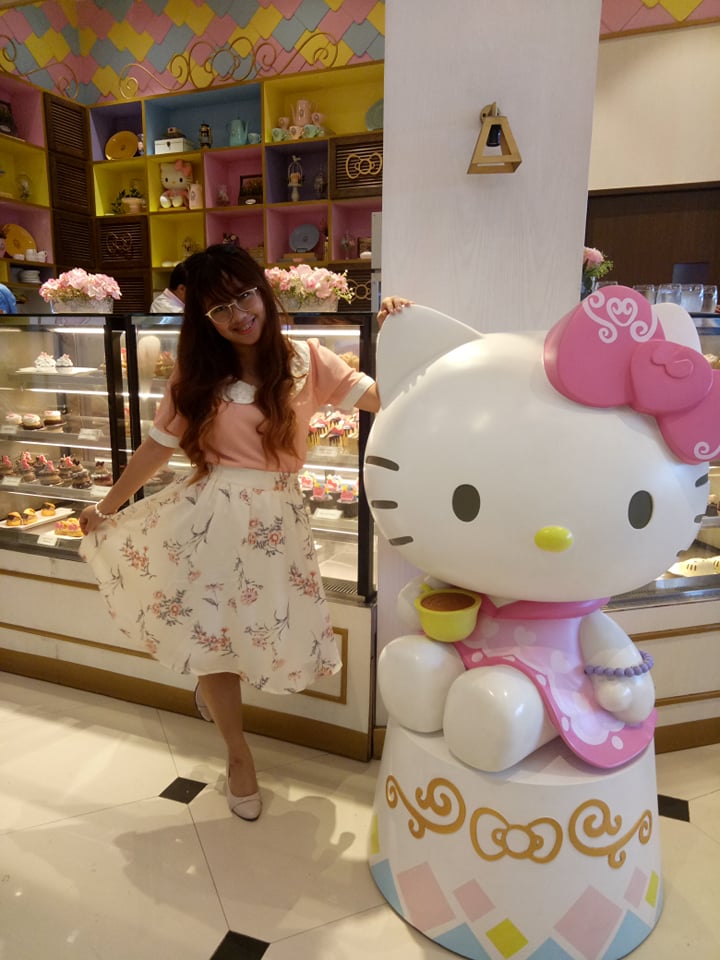 Who doesn't adore Hello Kitty? Combine it with sweet treats such as french toasts, espressos, truffles and cakes! I was extremely stoked to discover Hello Kitty Cafe located right in Uptown Mall, Bonifacio Global City. I've actually heard about this cafe months ago and as a fan of both desserts and hello kitty finally, I decided to give it a try.
I've heard mixed reviews about this cafe. A friend of mine told me that the place was quite small, often crowded and too pricey. Another friend told me it was just okay. I took a little trip to BGC, the cafe was located at the third floor. Like what they said, the cafe is a little too small and kind of crowded.
The place is not distinguishable at one look at all, it looks like an ordinary cafe at the mall. Going inside, it is filled with pastel colors, golden gilded cages, miniature hello kitty bows everywhere. Though nowhere as impressive as the other Hello Kitty Cafe like in Japan or South Korea, this one is the closest thing that we have for now.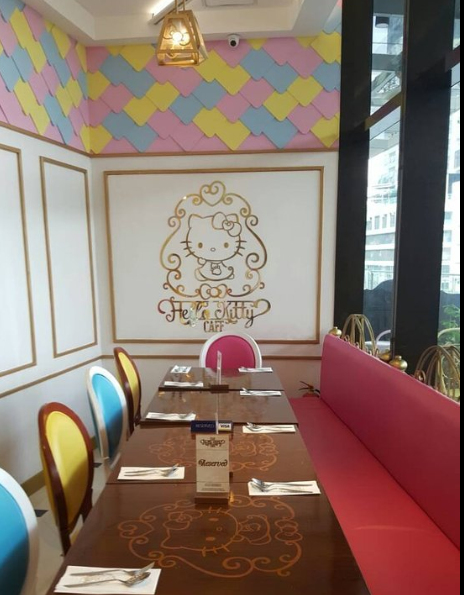 Looking at the menu, the price is a little expensive. I ordered a Caramelized French Toast and a double shot espresso. The presentation was impressive. It looks nice and all but the quality is pretty much ordinary. It's not that bad at all but it didn't live up to my expectations especially with food costing that much.  I initially planned to try out some of their main courses but I felt that it won't do for dinner so I just decided to have a little snack.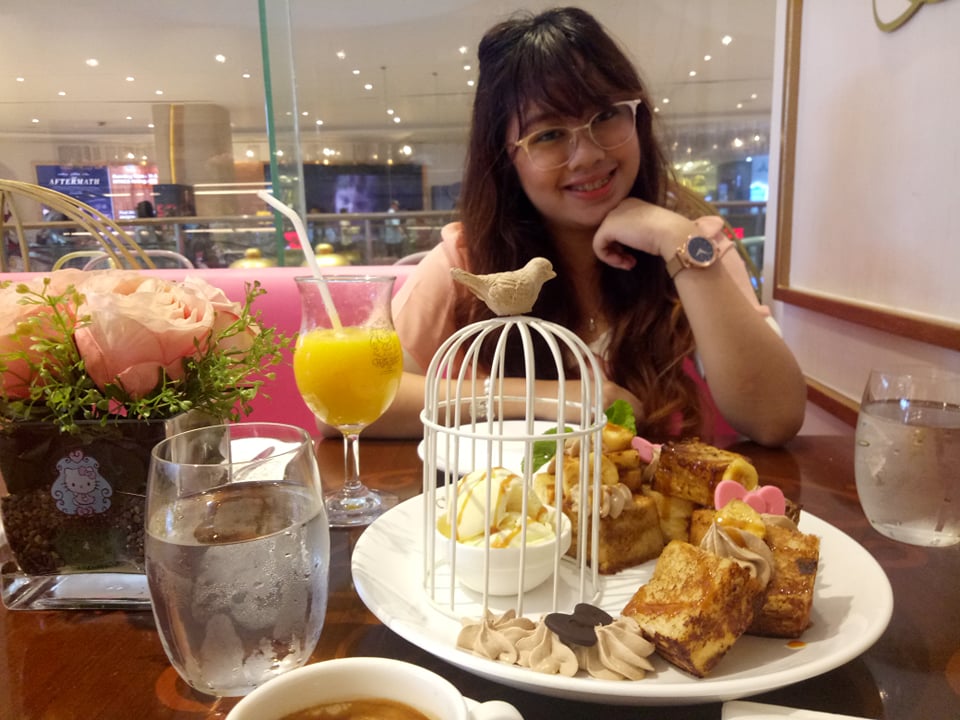 At least their desserts was not a disappointment. Their Belgian briskies, crinkles and chocolate truffles satisfied my sweet tooth. They also have a selection of frappes and Oreo Mint Frappe is my favorite among them. Each treat is served with a cute little Hello Kitty bow.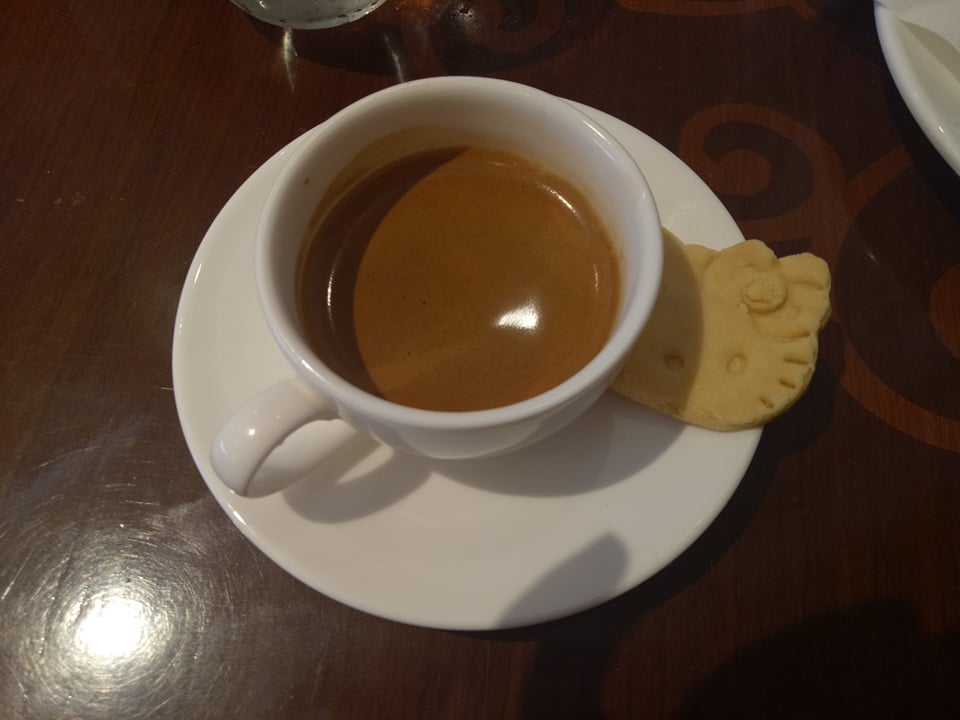 To sum it up, I'll admit that the place is over-hyped and it wasn't what I expected at all. But if you are looking for a nice cafe and craving for some novelty this will do. It's a good place to drink coffee, have snacks and catch up with friends. It's a pretty little cafe with pretty food that can comfort you and bring back some childhood memories. Besides, the place is instagrammable.