My Undying Love For Vintage and Retro fashion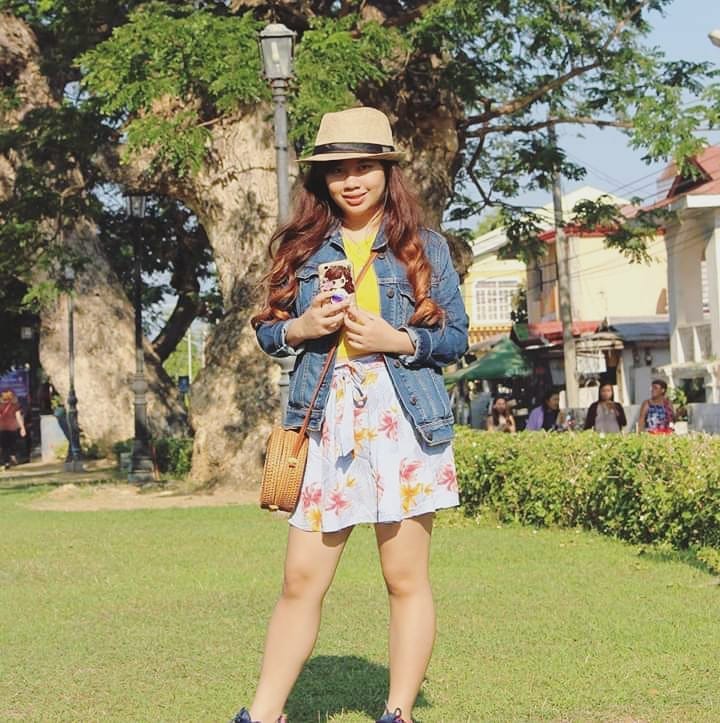 I've always considered myself an old soul hence my affinity for something old is always so strong. This is probably the reason why I've always been fond of vintage and retro dresses. From the glamorous sequence and beaded dresses in the roaring 20s to the cinched waistline dresses in the 50s and the baby doll florals in the 90s, vintage fashion has always been timeless. Up to this day, you can still see women sporting each fashion from different era.
Now what makes vintage fashion popular with women? Why do we see them making a come back every once in a while?
Unique and Individual Look
Nowadays, clothes are often mass produced and you can often see 10-20 pieces of the same clothes being sold nationwide. What I love about vintage pieces is that they are rare and it some cases one of a kind. People used to go to tailors to have their dresses custom made. And since vintage dresses (especially from decades ago) are generally old now, only several pieces of it are only surviving. You won't find it elsewhere, not in the store in your nearby mall, not in Forever 21 or H&M.
Don't get me wrong. I still adore some of the current trends and high street fashion but there is just something about vintage that makes it appealing.
Timeless Pieces
Every era makes a comeback. I guess it has something to do with our fascination and curiosity of what life was like in the past. You have to admit that some of the styles will always be classic unlike the mainstream fashion and the latest trends. Some can only last for a few months or a year tops. Therefore making vintage last longer and will often be in style. Buying them would serve as an investment.
Soul and History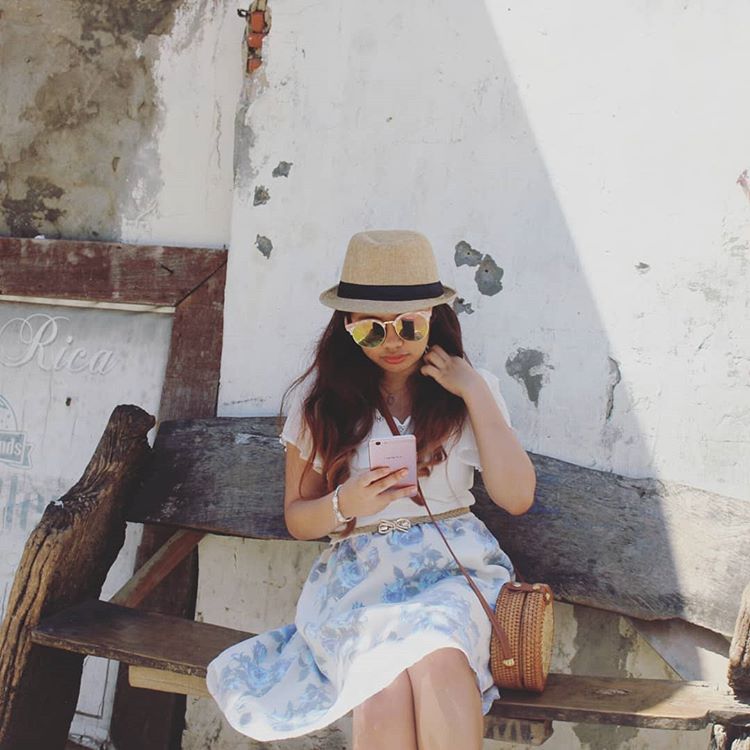 Two Toned Vintage Inspired Dress that I wore in Calle Crisologo
Vintage clothes has something in them, they are more than just old clothes. They've witnessed many stories with them, many memories which is what makes them special. When you get your hands on one of them, it feels like becoming the new guardian of that piece and make new memories with it. You'll get to be a part of history.
I was glad to be able to have a few pieces of vintage clothing. Some came from my mother who passed it down to me. She kept some of her best clothes all these years (yes, they are hand-me-downs) and surprisingly they are still in good quality. Now, I might be doing the same and pass it to my younger sister or my future daughters.
Truth is, it is hard to find good quality vintage clothes. You have to search on every boutique or even garage sales. Even if you find one, their price might be a little bit out of the budget especially the authentic ones. This is where retro would come in.
The Retro Fashion
Vintage clothing are used to describe pieces that were made 20 years ago. Something made around a century ago is even qualified to be called antique. However, retro do not require a specific time period.
Retro clothing takes inspiration from the trends in the past. It is basically modern clothing that takes inspiration from vintage styles. What I really like about retro fashion is how they are able to make classic old styles come back to life. It's like you've traveled back in time.
My Personal Style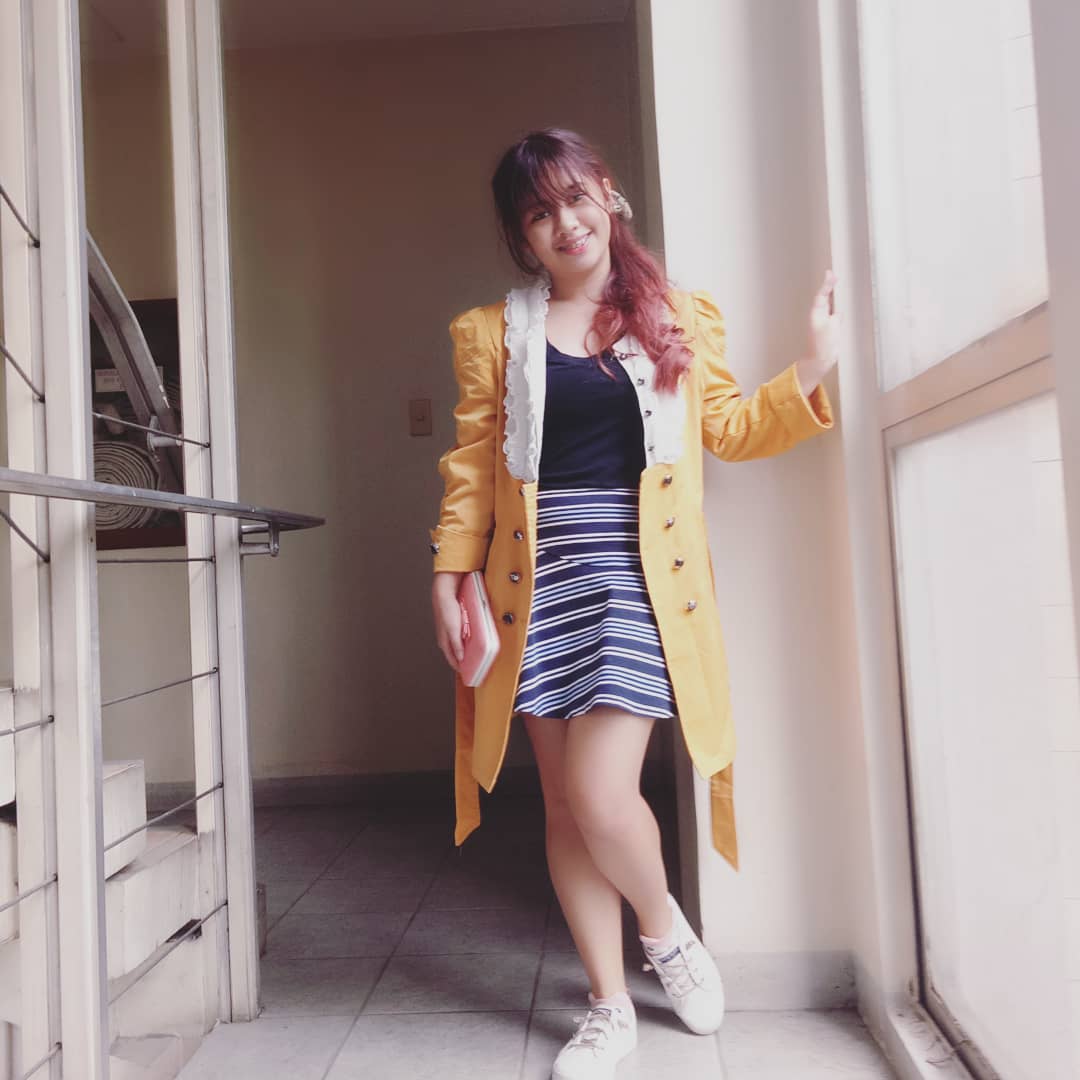 Korean Vintage Coat
People would often say that my style is more kawaii or lolita going to school. Even at the office, I would wear blouses and skirts that resembles a school uniform. Together with socks and heels. I also happen to like Collared and button up shirts and shorts, denim jacket. I would put on ribbons and big bows on my head, elaborate hairpins and hair clips.
Sometimes I would wear 1940's inspired dress. The 40's dresses were simple and practical and the best part, it has pockets. Do you have any idea how hard it is to find pocket sin women clothing? The 50's is my absolute favorite. It's sweet, elegant but conservative at the same time. I also adore the polka dots, plaid, floral, gingham patterns on them.
I know that most of my favorite styles it isn't the trend. I can even see some eyes rolling whenever I pass by and whisper that I dress like a granny. But I don't really care, this is my personal taste and I feel beautiful and confident with it. At least, I feel original and unique.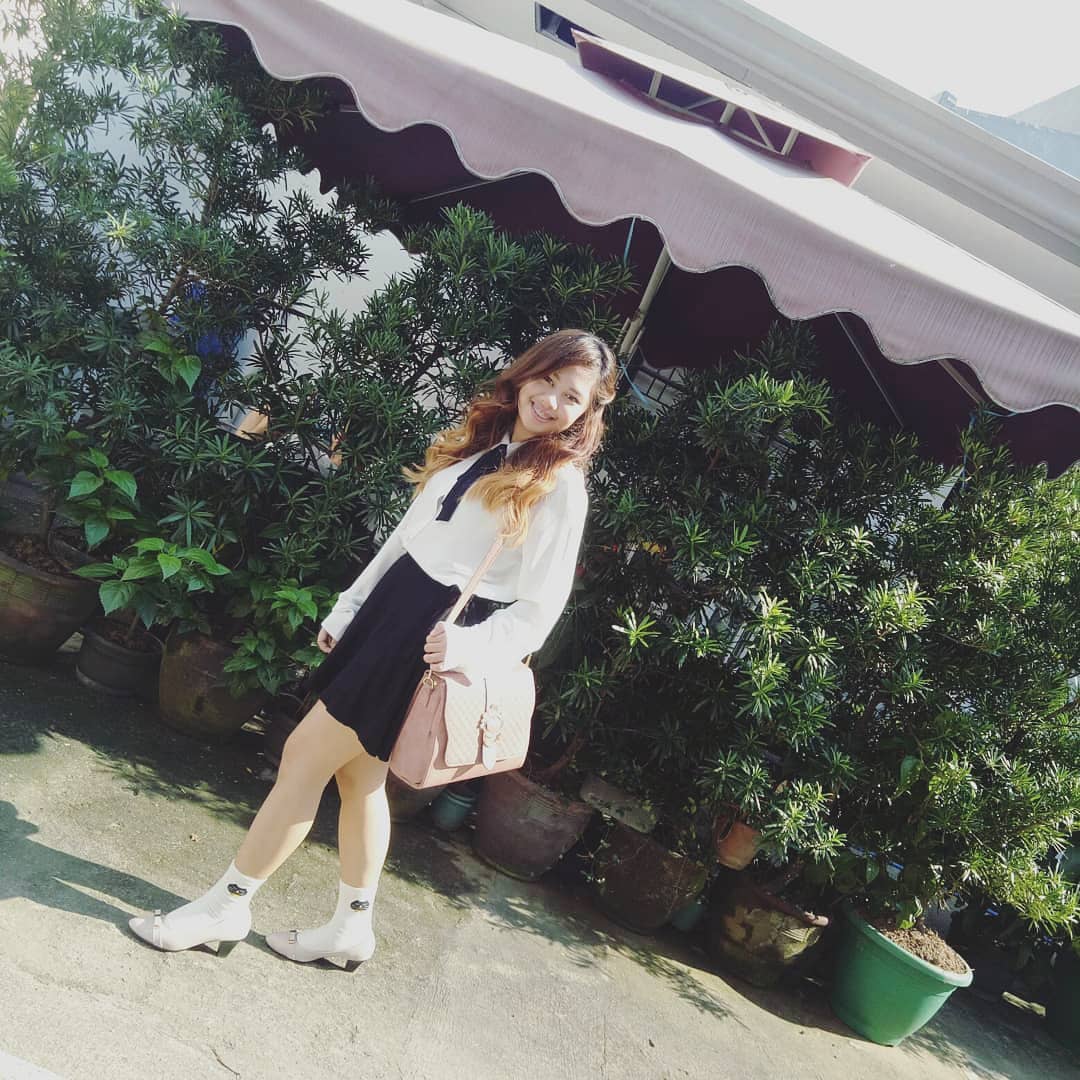 My schoolgirl get up.
Scavenging closets for vintage and retro pieces
I admit, sometimes I go to thrift stores or boutiques that sells pre-loved items. You'll be surprised that there are a lot of them in a great condition and looking like brand new.
Thanks to the Internet, shopping has been easier. I was able to connect with people who shares the same love for vintage and retro as me. I was able to find pieces that I wouldn't normally find shopping in department stores in malls.
There are a few shops where I absolutely love to shop online. One of them is @thedresscode.official , their items are high quality but affordable.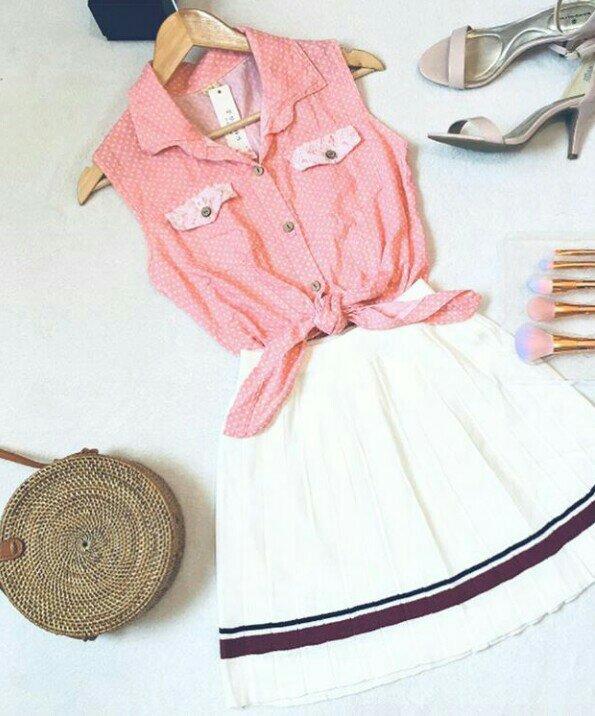 The set that I bought from @thedresscode.official
For vintage inspired and kawaii pieces, I go to @starsfashion.ph. They sell clothes from Japan and Korea from brands such as Lizlisa, Axes Femme and Ank Rouge, my favorite clothing brand of all time.
But the best shop I've come across instagram is @bellekawaiinpink. I adore most of the pieces she is selling and I love how much effort she puts to present them to her audience. I've bought a few from her and each time, I am not disappointed. The clothes are washed and even perfumed when I received them. I also like it that she gives freebies to her customer. Now that's a seller who knows how to engage with her customers! So if you would love to have a hand on high quality, classy and kawaii dresses, check her shop.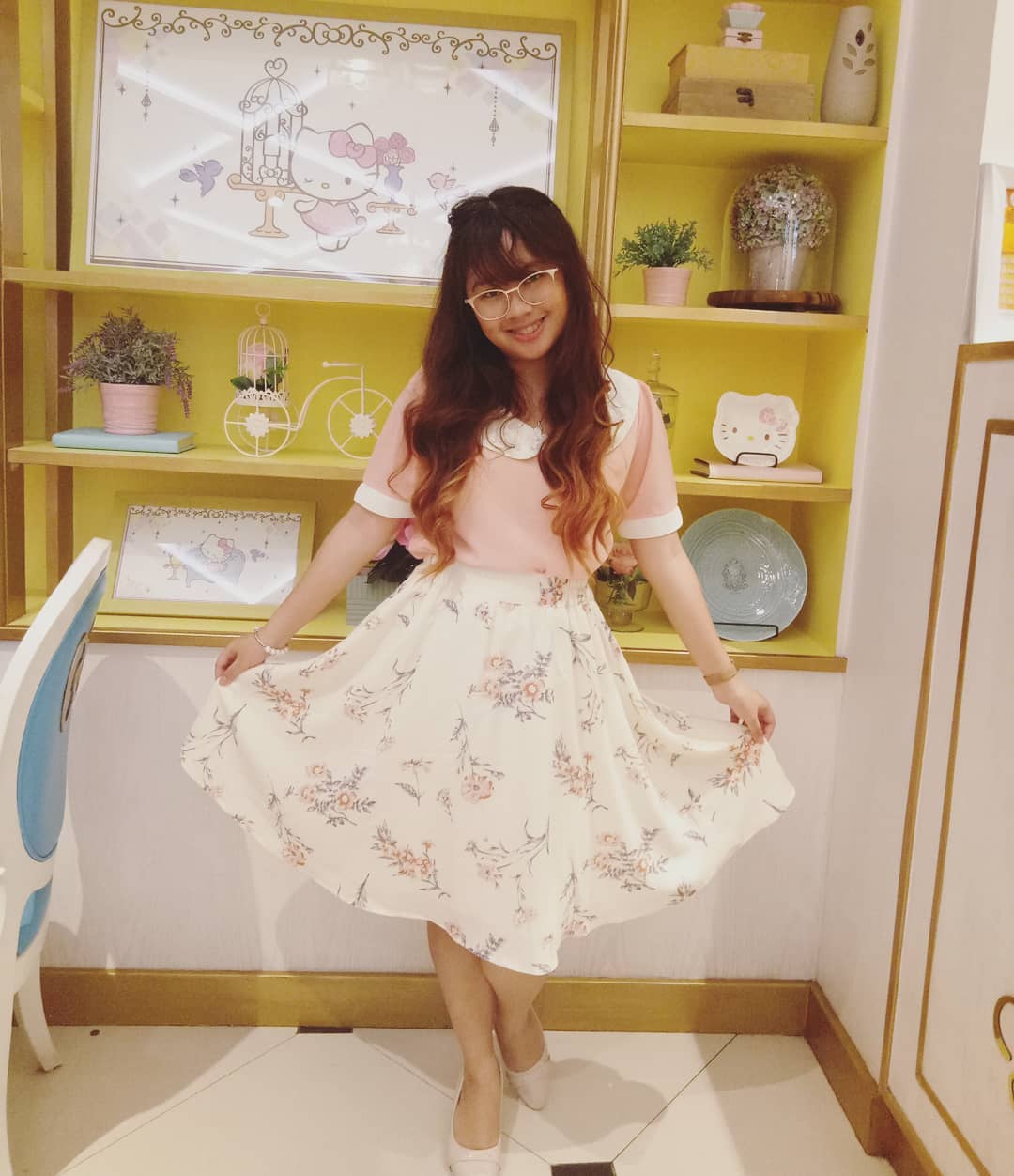 Kawaii Set from @bellekawaiinpink